Animal Crossing New Horizon – Happy Home Paradise & 2.0: A Last Hurrah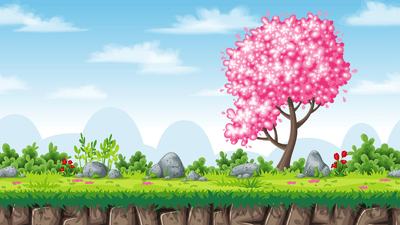 A Bittersweet Farewell
ACNH players were delighted to find out that the update that they've been waiting for was released early. The new update, alongside the new premium DLC – Happy Home Paradise – is Nintendo's last "free major" update for Animal Crossing: New Horizons. With Happy Home Paradise being the first and last DLC, it's not an exaggeration to say that this can be a bittersweet situation for the fandom. On one hand, the people finally got what they want–a smorgasbord of new content that they can sink hundreds if not thousands of hours into. On the other hand, they no longer have anything to expect in terms of additional content for their favorite game. Nintendo confirmed during their Animal Crossing Direct in October that New Horizons won't get any more major updates, paid or free, after November 5.
What to Expect in the 2.0 Update
The Happy Home Paradise DLC and New Horizons 2.0 update, while intrinsically linked, actually offer entirely different things. The 2.0 update is entirely free, and anyone can download it. Meanwhile, the Happy Home Paradise DLC is an optional expansion pack that you'll have to pay for. For those that are wondering what they'll be able to get regardless of whether they decide to cough up the extra dough for the DLC or take the free route, here's what they can expect:
The Roost Cafe
This is the most hyped aspect of the latest update for New Horizons, and why wouldn't it? Brewster's back, after all! That's right, you can now spend time with good ol' Brewster by visiting his timeless cafe inside the Museum. You'll also get to see visiting villagers inside the café or invite your residents for a chat as well. As someone who personally runs on caffeine 90% of the time, having Brewster in Animal Crossing once again is a sight for sore eyes. The New Horizons community kept pestering Nintendo that they ought to bring The Roost back and thank the stars they listened. Leaks where already rampant months before Nintendo revealed the 2.0 update, so there's that other factor that drummed up the fanfare.
Taking A Chance on Kapp'n's Islands
Besides Brewster, another prominent character is back! Kapp'n can now take players to new islands that feature entirely different biomes to one on their home island. You'll be able to find him lurking around your island's Pier fairly easily, offering special boat tours to your character. Going on a tour means a chance to catch fish or bugs that aren't native to the current season; this is separate from the mystery islands that Dodo Airline has been able to take you since launch.
To go on a tour, Kapp'n will ask you for a small fee of 1,000 Nook Miles for a round-trip to a mysterious island. And no, I'm not talking about Nook Miles Tickets–you just need the points, the same one that you'd always use when purchasing items from the ATM. Unfortunately, players can only set sail with Kapp'n once per in-game day. Then again, there's the option of doing time-travel if you're the impatient type. Don't worry, I won't judge.
Check Out Harv's Island Plaza for Knick Knacks
There's finally a place for the wandering NPCs to set up shop, and that's Harv's Island Plaza. If you have a favorite vendor that only appears once a week or so, why not get them a permanent spot? There are several shops that you can open on Harv's Island such as Katrina's fortune shop, Shampoodle (Harriet's hair salon), Re-tail (Cyrus and Reese's customization shop), and many more. This also applies to already-existing NPCs like Sahara, Redd, Lief, and Kicks. Also, fun fact: Tortimer, who's also part of the shops that you can permanently add to Harv's Island, is the mayor pf the town of past Animal Crossing titles (save for New Leaf and New Horizons).
Setting Up Ordinances
Players can now set up special conditions that help tune their island to how they want to play in the form of ordinances. For example, the Night Owl ordinance will allow NPC shops to stay open later than their usual time. The Early Bird, on the other hand, allows them to stay open earlier. Then there are also more unique ordinances such as the Beautiful Island, which stops trees from dying and weeds from growing.
New Customizables, Items, and Furniture
There's a whole lot more being added to the 2.0 ACNH update besides the ones that I've already talked about. New additions for the reactions, fences, hairstyles, storage expansions, KK songs, and house exteriors can be expected. You can also craft recipes using an oven in your home using a mixture of vegetables, fruits, and other sorts of edible items that you find on your travels. Since we're on the topic of food, sugarcane, tomatoes, and wheat are some of the added crops that you can now farm.
Then there's Gyroids. Those weird living furniture are back, and you can dig them up from the ground, akin to how you would get fossils. In New Horizons though, you can replant the dug-up Gyroads that you've amassed and help them grow into Big Gyroids. Gyroid collecting is the latest craze these days following the release of the DLC and 2.0 update, and honestly, I can't blame ém–those wiggling, noise-making haniwa furniture are just so adorable!
How to Get the Animal Crossing: New Horizons DLC
It's an obvious move to do at this point, but if you want to play the Happy Home Paradise DLC, you need to purchase it first. You can do this over on the Nintendo eShop and choose between getting the DLC for $24.99 or the NSO Expansion Pack that includes Happy Home Paradise for $49.99 a year ($79.99 if you're getting the family membership). Just between the both of us though, buying the sole DLC and pairing it together with the NSO's base subscription ($19.99 a year per individual) is a much better deal. That way, you get to have the actual DLC without having to worry about it being yoinked from your account once your NSO Expansion Pack subscription expires.
What to Expect in Happy Home Paradise
In the Happy Home Paradise DLC, your Villager can visit separate islands and will be tasked with designing vacation homes for other residents. Each of them has specific requirements and themes that you have to follow. But perhaps the best part of all this is that you get to keep some of the items you make in your designs and use them on your home island as well. After you're finished designing the homes, you'll be paid in Poki, a new currency that's exclusive to the Happy Home Paradise DLC. You can spend these on rare furniture at the Happy Home Shop. Down below are some of the other major things you can expect in ACNH'S first and last paid DLC:
Added Facilities
When constructing a vacation home for your fellow islanders, there will be some instances where there'll be themes that will revolve around rooms suited for a specific purpose. Say, for example, a theater, restaurant, or school. When booting up the DLC for the first time, all of these buildings will be closed or abandoned. Players can unlock the facilities as the game progresses, with the first facility that'll become available being the school. There are a lot more facilities that can be unlocked that haven't been divulged yet, but that's the beauty of it–the surprise factor.
Giving A House Makeover for Your Villagers
On your island, you'll be given a chance to remodel the homes of your villagers if you feel that they could use a makeover. The whole process can easily be done through the Happy Home Network app on your phone. This will then bring up a list of your clients. From there, go to the villager of your choice and ask them "How's your home?" to either remodel or relocate their home. Similar to how you first modeled your house, you're allowed to add and remove items/furniture. There's also the option to change the theme name.
Changing the Season, Time of Day, and Weather
Players can now manipulate the time, weather, and seasons to offer more specific customization options. By altering these elements, you can show off the vacation homes that you've designed in their best light. Thinking of constructing a beach house? A sunny vibe's the best choice! Want a more serene feel for your third vacation home project? Swapping out the scorching sun for the calm moon makes things more tranquil.
The Beginning of A Slow Death for Animal Crossing: New Horizons
The Happy Home Paradise DLC and free 2.0 content are sure to keep players interested in a good while, but after this, ACNH will most likely just get smaller seasonal refreshes throughout the year. New Horizons ultimately had a good run, becoming Nintendo's best-selling Nintendo Switch game and setting records within months just after its release in March 2020. The new update and DLC is sure to see a horde of players coming back to the game once again, but once everyone's done all of the things they wanted, it's expected that there would be a decline in the player base again. More so now that we know that this is Nintendo's final hurrah for ACNH, signaling its slow but blissful death.