Scoping Some Titles for Origin vs Steam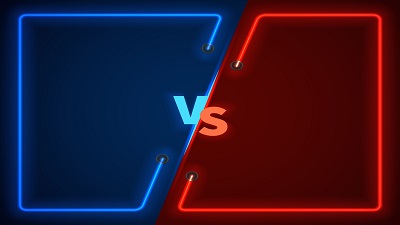 There are brick-and-mortar video game shops across the globe that are still up and running, but some have become obsolete. The digital age has taken gaming to another degree. For digital PC gamers its Origin vs Steam. Both providers offer a variety of games, and some the best PC games. The question is, "Which one should you go for?" Well, why not both? Origin and Steam offer some of the best computer games.
What are some well-known Steam games?
Counter-Strike: Global Offensive (CS:GO)
Witcher III
Nier Automata
1. Counter-Strike: Global Offensive (CS:GO)
The latest version that has revolutionized modern day-themed first-person shooters. The game is a modernized version of that tried-and-tested simple, solid, and enjoyable gameplay that made Counter-Strike such a big hit. CS:GO has those familiar maps, fresh skins, character models, guns, and excellent gameplay!
2. Witcher III
The third edition of the game is the recent and the greatest among them the three. Step into (or for veterans, step back into) the shoes of Geralt of Rivia, a witcher: genetically modified individuals, who are on a mission to slay monsters and other paranormal threats. The game's medieval world offers wisdom, beautiful sights, with lots of things to do, and monsters to fight. Be ready for some sleepless nights.
3. Nier Automata
Set thousands of years into a future where machines have been sent by aliens, who have taken over Earth. Players will assume the role of 2B, an android who's part of the YorHa squadron: an Android team with an objective to defeat the machines and take Earth back for humanity. Don't be deceived by its anime-esque aesthetics and plot. The game is full of profound and unconventional storytelling, interesting characters, and exciting combat. Nier Automata is full of surprises.If these games don't spark an interest or if they are in your dislike bucket, that's alright. There is a wide variety of cheap games on Steam. Check out the Steam deals. Perhaps you'll have a digital library of epic games once you view the Steam prices.
For more, check this out: Simple MMO Gaming Terms from A-Z
What are some favorable Origin games?
Battlefield 1
Titanfall 2
Dragon Age
1. Battlefield 1
The 1 in the title refers to the game's setting: World War I. Similar to previous versions, players will assume a role in large-scale battles. The only difference is that it will be set in massive firefights in Europe and Africa during the 20th century. Players will be getting their hands on semi-automatic rifles, old tanks, and biplanes. Talk about old-school style.
2. Titanfall 2
After the first Titanfall, a great mecha shooter comes another great sequel. The game takes the intense mech battles that made the first one such a huge hit, adds a lengthy and satisfying single-player campaign (something the first one felt short in). Titanfall 2 makes many game-balancing improvements in the multiplayer mode.
3. Dragon Age
If "witchering" alone isn't your thing, then check out Dragon Age: Inquisition. Since the game takes place in the same universe as previous Dragon Age games, Inquisition puts players in a new role: the herald of Andraste. Players must close the giant fade rift (a demon portal) in the sky, explore the world, and resolve as many troubles as possible. Helping you out is The Inquisitio: an important organization tasked with restoring the peace and order across the land.
Final Thoughts
Finding the best games for origin PC to download has become a breeze. Origin vs Steam will be ongoing. At the end of the day, select what works best for you.
By the way, if you're looking for CD Keys, we have some.