How to Get Superman in Fortnite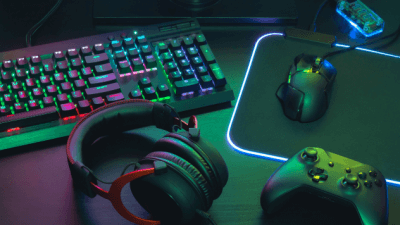 Below is a complete list of how to unlock Superman in Fortnite, his two shadow forms, and all Superman cosmetics available.
Please note that this particular challenge can no longer be completed. What's New? Chapter 3 Season 3 is here! New additions include reality seeds, saplings, mounts, a new battle pass, character collections, and map changes. Knowing how to get XP fast in Fortnite is a good idea.
How to unlock Superman in Fortnite
To get the Superman skin in Fortnite, you must first purchase the Fortnite Chapter 2 Season 7 Battle Pass. You can only participate in the associated challenge with the Battle Pass.
Purchasing the Battle Pass will give you access to various Superman quests starting Tuesday, August 10th. These unlock not only skins but also other associated rewards when completed.
To unlock the Superman skin, you must complete the following quests:
You must complete Clark Kent, Armored Batman, or Beast Boy quests (5 total). During battle royale, talk to any of them to accept their quest. They range from the use of launch pads to flying saucers. Once completed, it will count towards completing the Superman quest.
It's worth noting that superheroes didn't appear as in-game NPCs immediately after release. Thankfully, there is a workaround that can help. Many cosmetic items can be unlocked by completing Superman or epic quests.
Complete quests from Clark Kent, Armored Batman, or Beast Boy (1 total): Call to Action emoticon
Complete quests from Clark Kent, Armored Batman, or Beast Boy (3 total): Superman Shield emoticon
Glide through rings as Clark Kent (5 total): The Daily Planet back bling
Use a phone booth as Clark Kent (1 total): Secret Identity built-in emote
Complete epic quests (10 total): Kal-El's Cape glider
Complete epic quests (20 total): Banner Icon
Complete epic quests (30 total): The Last Son of Krypton loading screen
Complete epic quests (40 total): Solitude Striker harvesting tool
Complete epic quests (50 total): Clark Kent (Shadow) skin
It's worth noting that the original number of quests required for the final five rewards was previously higher, but developer Epic confirmed the new value on Wednesday, August 25th. Fewer loops!
How to Unlock Superman Cosmetic Items and Superman's Shadow Form in Fortnite
There's still plenty of time left in Season 7, so you can continue to complete epic quests over the next few weeks. How to unlock the cosmetic items above. Below are the details for all ten:
Clark Kent Skin
Secret Identity Built In-emote, which allows Clark to transform into Superman
Clark Kent (Shadow) Skin Variant
Call to Action Emoticon
Kal-El's Cape Glider
Solitude Striker Harvesting Tool
Superman-themed Banner Icon
Superman Shield Spray
The Daily Planet Back Bling
The Last Son of Krypton Loading Screen