Best League of Legends Picks and Bans For Patch 13.8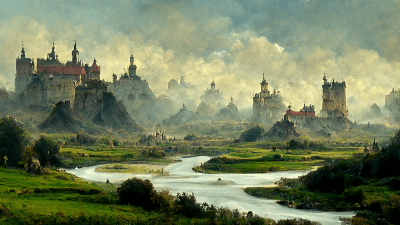 Patch 13.8 in League of Legends just released, and players are eager to know the best picks and bans, considering all the buffs and nerf in this patch. Most players in League of Legends play solo and are looking for champions that can solo carry their games even if they don't communicate well with their teammates. 3 champions will be mentioned for each role for a total of 15 champions in this list, complete with runes and item builds. This article goes over the best picks and subsequent bans in LoL Patch 13.8.
Picks and Bans For Patch 13.8
The highlight of patch note 13.8 sees the continued nerfs to the recent OP picks in top and mid lane, namely Malphite and Aurelion Sol. Malphite will lose some early-game trading power as his W's damage will be nerfed, it may not seem much because of the low numbers but add it to the previous nerfs, and it's highly impactful. The same goes for Aurelion Sol who has been dominating the game whenever he is not countered. Here are the best picks and bans you can use for solo climbing in Patch 13.8
Best Top Lane Picks and Bans
Sion
Sion is the next big thing to Malphite when it comes to tank top lane. He scales pretty hard focusing mainly on defensive items, and rushing Heartsteel is such a no-brainer as it scales pretty well with his W. Darius is your priority ban when playing Sion as he won't be able to keep up with his sustained damage and early game power spike. 
Core Items

Heartsteel
Sunfire Aegis
Titanic Hydra

Runes

Grasp of the Undying
Demolish
Conditioning
Overgrowth
Minion Dematerializer
Approach Velocity

Who to Ban
Pantheon
Fighter top laners dominate the lane, especially when facing bruisers or other fights, and Pantheon is currently the strongest fighter on this patch. His combo is pretty easy to land as enemies won't be able to react from the stun, he can also end it with his E to avoid retaliation damage from the enemy. With the Malphite nerfs this Patch 13.8, Pantheon can fairly increase his winrate, just make sure to ban extremely durable tanks like Malphite and Sion. 
Core items

Eclipse
Black Cleaver
Spear of Shojin

Runes

Conqueror
Presence of Mind
Legend: Tenacity
Coup de grace
Conditioning
Overgrowth

Who to ban
Poppy
There is no better champion to cc-chain an enemy laner than Poppy. With Malphite's Constant nerfs, mobile top-lane bruisers like Riven and Rengar are coming back into play. Poppy heavily counters champions with mobility spells with her W, and her trading power is also strong enough to win the lane early on. 
Core items

Divine Sunderer / Iceborn Gauntlet
Sunfire Aegis
Force of Nature

Runes

Grasp of the Undying
Shield Bash
Bone Plating
Revitalize
Biscuit Delivery
Timewarp Tonic

Who to Ban
Best Jungle Picks and Bans
Fiddlesticks
Fiddlesticks jump back to the Meta once again with a positive win rate of 52%. He is quite strong against high-pick-rate champions like Udyr and Kayn, even with Master Yi. Fiddlesticks has a pretty fast clear speed and can solo the dragon during the early game. This champion scales pretty hard especially when he scores a few takedowns early on, his ultimate when used perfectly can turn the tides of battle even when his team is behind in Gold and Exp.
Core items

Hextech Rocketbelt
Zhonya's Hourglass
Rabadon's Deathcap

Runes

First Strike
Perfect timing
Future Market
Cosmic Insight
Cheap Shot
Ultimate Hunter

Who to ban
Kha'Zix
The void reaver has always been at the top of almost all jungle champion tier list since his release. His ability to deal burst damage and slip away with his ultimate is such an overpowered combo that can whittle tanks down or burst squishy carries and resetting his E to jump to another squishy champion again.
Core items

Duskblade of Drakthar
Youmuu's Ghostblade
Edge of Night

Runes

First Strike
Magical Footwear
Future Market
Cosmic Insight
Sudden Impact
Treasure Hunter

Who to ban
Jarvan IV
Even after the recent nerfs on Jarvan, he still remains as one of the best Junglers on this patch, thanks to his fast clears and strong skirmishing power. He can be built like a bruiser or an assassin, depending on the enemy team's draft. Jarvan has little to no counter which is why it is always great to blind-pick him. 
Core items

Eclipse
Black Cleaver
The Collector

Runes

Conqueror
Triumph
Legend: Alacrity
Coup de Grace
Magical Footwear
Cosmic Insight

Who to ban
Best Mid lane Picks and Bans
Ahri
Starting off the mid-lane picks with a champion who recently received a rework. Ahri has been dominating the mid-lane since her rework and is not showing any signs of slowing down any time soon. With the latest patch, tanks really don't get picked that much anymore which means burst mages are back in play.
Core items

Everfrost
Shadowflame
Zhonya's Hourglass

Runes

Electrocute
Taste of Blood
Eyeball Collection
Ultimate Hunter
Manaflow Band
Transcendence

Who to Ban
Jarvan IV
Riven's highly mobile kit makes him a great counter against lane bully champions such as Lux and Lissandra who doesn't have that much mobility except for Flash. You can also blind pick this champion in the mid lane as she is expected most of the time to be played in the top lane. Riven out scales and out damages almost all mages in the lane and she can easily push the wave and roam anywhere thanks to her mobility skills.
Core items

Eclipse
Ravenous Hydra
Maw of Malmortius

Runes

Conqueror
Triumph
Legend: Tenacity
Last Stand
Nimbus Cloak
Transcendence

Who to Ban
Akshan
Akshan seems to be an adc champion but excels instead in top lane or mid. His kit is great for 1v1 scenarios and he can easily lane bully any match-up thanks to his E which makes him extremely mobile while dealing tons of damage. Akshan can also roam the sidelanes without being seen thanks to his W.
Core items

Kraken Slayer
Wits End
Blade of the Ruined King

Runes

Presence of Mind
Legend: Alacrity
Coup de grace
Shield Bash
Bone Plating

Who to ban
Best Support Picks and Bans
Thresh
Glacial augment brings the best out of Thresh's engage as it slows enemies down right after he hooks them, he can follow it up with a flay and an ultimate while waiting for his Qs' cooldown, making it impossible to escape his grasp once caught by him. With the rise of immobile champions like Jinx and Kai'sa, Thresh's hooks are more desired than ever.
Core items

Locket of the Iron Solari
Zeke's Convergence
Knight's Vow

Runes

Glacial Augment
Hextech Flashtraption
Biscuit Delivery
Cosmic Insight
Bone Plating
Unflinching

Who to ban
Pyke
Pyke greatly punishes immobile adc champions who are highly picked in this patch. Once he gets a few takedowns during the early game, he snowballs out of control and roams all lanes whenever his ultimate is up and farms champions instead of staying in the bottom lane with his ADC. Pyke is a pseudo-assassin that is also great in this patch with the fall of tanks. 
Core items

Umbral Glaive
Duskblade of Drakthar
Edge of Night

Runes

Hail of Blades
Cheap Shot
Zombie Ward
Ultimate Hunter
Bone Plating
Unflinching

Who to ban
Rakan
Scaling support champions almost always guarantees a win during the late game as they can simply dish out tons of damage while having utility and tons of crowd control abilities. Rakan has all of the aforementioned qualities and his ability to roam is quite overpowered. Thanks to his ultimate and knock up, he can easily turn the tides of every team fight with the proper initiation. Rakan has always been the fuel to a perfect wombo combo of any draft.
Core Items

Shurelya's Battlesong
Chemtech Putrifier
Redemption

Runes

Guardian
Font of Life
Bone Plating
Unflinching
Zombie Ward
Ultimate Hunter

Who to ban
Best Bottom Lane Picks and Bans
Jinx
The only champion considered by most tier lists right now as OP, and for good reason. Jinx just scales so well with the META, especially with Kraken Slayer and Lethal Tempo. All she needs is to score one takedown, and she's on her way to demolish the entire enemy team with her overpowered attack and movement speed. The current pick trends is also one major reason why Jinx is the strongest laner right now. 
Core items

Kraken Slayer
Phantom Dancer
Infinity Edge

Runes

Lethal Tempo
Presence of Mind
Legend: Bloodline
Coup de grace
Absolute Focus
Gathering Storm

Who to ban
Ezreal
Ezreal might be the hardest ADC champion to master, but as soon as you get good at landing skillshots, he becomes an unstoppable late game monster. Build cooldown items on him and he becomes untouchable especially if he has Serylda's Grudge that slows enemies down.
Core Items

Essence Reaver
Duskblade of Drakthar
Muramana

Runes

Press the Attack
Presence of Mind
Legend: Bloodline
Coup de grace
Magical Footwear
Biscuit Delivery

Who to ban
Xayah
Hecarim and other assassins with backline access are quite popular among junglers and mid laners this patch and what better ADC to play than Xayah. Xayah can easily ult her way out of a burst from assassins and bruisers with back line access. She deals tons of damage and is almost untouchable when picked together with her lover Rakan. 
Core items

Galeforce
Navori Quickblades
Phantom Dancer

Runes

Lethal Tempo
Presence of mind
Legend: Bloodline
Coup de grace
Magical Footwear
Biscuit Delivery

Who to ban
Final Thoughts
League of Legends is a game that is frequently updated with patches so each patch evolves the META or the gameplay. Be sure to read all patch notes upon release if you want to climb the ranked ladder more efficiently. Remember as well that while being a one-trick pony is fun, if you want to climb the ranks, versatility is key.