Most Exciting Upcoming MMOs in 2021/2022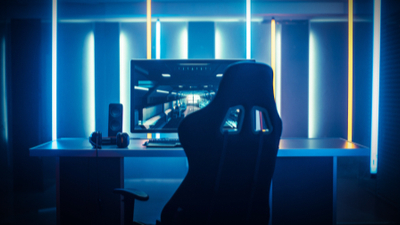 We are fast approaching the end of 2020, which means we are looking forward into the next year and what excitement awaits us beyond in the MMO genre. Over the course of the next couple of years, we have some highly anticipated upcoming MMOs coming our way.
With that in mind, here's a quick overview of the upcoming MMOs that we're looking forward to:
Blue Protocol
Tower of Fantasy
Crimson Desert
Corepunk
Elyon
Project BBQ
Phantasy Start Online 2: New Genesis
Blue Protocol
Developed and published by Bandai Namco, Blue Protocol is an upcoming MMORPG taking place on the planet Regnus. Blue Protocol presents a world made up of a mysterious light known as the Engram, whilst the ancient Bafarians civilization has been reduced to mythical status with their cities in ruins. The game boasts four classes for players to use, including Aegis Fighter, Twin Striker, Blast Archer and Spellcaster.
So far, a release in Japan is set for Blue Protocol. However, Bandai Namco has confirmed that they are working on a potential global release down the line, as they search for an English localization director for the title. For now, Blue Protocol is in Closed Beta.
Tower of Fantasy
If games inspired by the likes of The Legend of Zelda: Breath of the Wild interest you, then Tower of Fantasy is one that you will want to keep an eye out for. It is fair to say that it's a visually delightful looking title, also taking some forms of inspiration from Phantasy Star Online 2 as well.
This open-world MMO complete with a seemingly deep narrative, seems to want to lay heavy focus on personalizing your character and embracing the stunning locations around you. As for when its set to arrive, its assumed that we are going to see it sometime in 2021.
Crimson Desert
Crimson Desert is the next project from Black Desert Online developers, Pearl Abyss. This upcoming release seems to have more of a Gaelic focus, with symbols teased in a recent trailer depicting a deer, and owl and a wolf. These figures will represent Pywel and its three regions, which looks to be providing the location for the game.
Beyond that, there isn't much more to tell about Crimson Desert at this early stage. However, we are expected to hear more very soon, which will answer the burning question of how much it will share with the likes of Black Desert.
Corepunk
For those who prefer a top-down MMORPG approach, Corepunk is the game for you. Set in the fictional Corepunk universe, players will come across four different cultures and discover a loot-filled world of monsters and other sinister foes waiting in the shadows.
The top-down camera aspect comes into play in an interesting manner where PvP is concerned. You will be adapting key strategies such as rushing and ambushing, as well as focusing on your distancing and your ability cooldowns. There is also a reward system with Honor Points as well as a Karm system that will protect you against stronger players.
Corepunk is due out in Q4 2020, so we should expect it to drop sometime soon. With its blend of steampunk, dark fantasy, cyberpunk hybrid theme, we have a lot to look forward to from this one.
Elyon
You may know Elyon by a previous name. It was once called Ascent: Infinite Realm, before taking players into Elyon with a fantasy steampunk universe filled with magic and machines. Players will be taking to the skies in a world of flying mounts, airships and other vehicles to participate in Realm Vs Realm combat.
Realm Vs Realm is Elyon's equivalent of PvP, in which factions switch between attacking and defending to overcome their enemies. From fantasy based flying vehicles to ground mechs, there are a lot of approaches to take into battle with you. From cannons, to mines, and much more in your arsenal, there is a compelling blend of aerial and ground combat to look forward to.
Elyon released in Korea early in December 2020.
Project BBQ
Often referred to as Dungeon Fighter Online 2, or Dungeon Fighter Online 3D, Project BBQ has been shrouded in mystery since its initial announcement by Neople. As exciting as the game does look, courtesy of the gameplay showcased already, we know little more about what to expect.
What is for certain is that the prospect of having an open world MMORPG based on Dungeon Fighter is tantalising to say the else. What hinders this prospect is a distinct lack of further information, which we can only pray we receive soon.
Phantasy Star Online 2: New Genesis
This is something that will be at the top of many fans' lists for upcoming MMO titles. Phantasy Star Online 2: New Genesis is set to co-exist with the PSO2, and will serve as a hub-based MMO with large open areas for players to traverse within large parties.
Despite the argument that the PSO2 visuals are holding up even today, New Genesis looks set to attract a whole new audience of players courtesy of its visuals. Needless to say, a graphical overhaul looks like its going to work wonders for the series. Combat from the footage we have seen so far also looks like its going to be exciting to participate in, though how long we have to wait remains to be seen.
We can expect there to be some narrative-driven gameplay of course, but just how much it will have this kind of focus still remains to be seen. We do know that it is set to release at some point in 2021, on Xbox One and PC. Whilst it may have features that are a departure from Phantasy Star Online 2 itself, its certainly going to be something that will excite fans of the franchise. Fingers crossed we have some further news to tell on this highly anticipated title sooner rather than later.
Conclusion on the Best Upcoming MMOs
What we can take away from all of this is that we have some exciting times coming for fans waiting patiently for next year's upcoming MMOs. Whilst we are still waiting on some concrete news for a lot of them, there is still a lot of information out there collectively to get us pumped up for the next year or two.