Fortnite x Rocket League Llama-Rama Event Crossover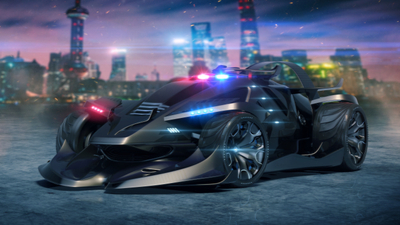 Psyonix and Epic Games have joined forces to give us what's gotta be one of the coolest sounding videogame crossovers this year – Fortnite x Rocket League. Celebrating Rocket League's free-to-play debut update on the Epic Games Store, coming on September 23rd, Rocket League and Fortnite will be coming together through a crossover event called Llama-Rama.
Llama-Rama itself will kick-off on September 26th, and will be live on all platforms for which Rocket League is available. What's more, the Llama-Rama Fortnite x Rocket League event will be following Act 3 of Fortnite's Spotlight concert series during which Slushii will be gracing the Party Royale Main Stage with a brand new, unreleased, single.
Haven't played Rocket League? Don't worry. If you wanna jump straight into the action with great skins, decals, and more, buy Rocket League Items at PlayerAuctions!
Also be sure to check out our Rocket League tips to find out how you can get competitive and complete these themed challenges fast!
Fortnite x Rocket League Llama-Rama Challenges and Rewards
The crossover event will allow players to complete challenges in Rocket League and earn free rewards in both Rocket League and Fortnite. While Rocket League players can look forward to receiving Fortnite-themed items by completing the Llama-Rama challenges, Fortnite Players will enjoy Rocket League themed items in Fortnite by completing the same challenges.
Remember: the challenges need to be completed in Rocket League.
Here's a breakdown of the challenges and the unlockable themed rewards for each game:
Challenge 1: LLamas, Start Your Engines!
Challenge: Play an Online Match in Any Playlist
Reward for Rocket League: Llama Flyer Antenna
Reward for Fortnite: Rocket League Spray
Challenge 2: Flagged for Victory
Challenge: Win an Online Match in Casual with the Llama Antenna
Reward for Rocket League: Top Llama Topper
Reward for Fortnite: Holodata Drop Contrail
Challenge 3: Top of the World
Challenge: Get 5 goals, saves, or assists with the Top Llama Topper
Reward for Rocket League: Llama Octane Decal
Reward for Fortnite: Rocket Groove Music Track
Challenge 4: An Epic Endeavor
Challenge: Win 5 Online Matches with the Octane Llama Decal
Reward for Rocket League: Llama Wheels
Reward for Fortnite: Rocket League Emoticon
Challenge 5: Llama Legend
Challenge: Earn MVP Online with the Llama Wheels
Reward for Rocket League: Battle Bus, Battle Balloon Antenna, Battle Bus Wheels, and the Battle Bus Engine audio
Reward for Fortnite: Octane RL Backbling and it's variants
Claim Your Rocket League x Fortnite Llama-Rama Rewards
Claiming your rewards is super easy. All you've gotta do is head on over to the Rocket League Event Challenge page and redeem your rewards for any completed challenges. Fortnite players only need to log in to earn their rewards once they've completed the challenges in Rocket League.
Conclusion
It's great to see Rocket League cooperating with a game as huge and Fortnite. With a number of fun rewards to look forward to completing, we cannot wait for the event to drop! We're also hoping that the Llama-Rama event, alongside the move to free-to-play brings about a boost in Rocket League's numbers and popularity.