OSRS Quest Helper: FAQs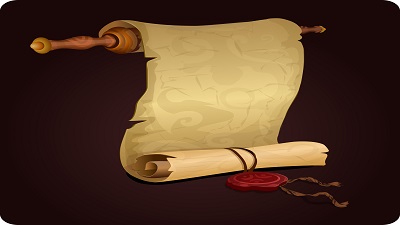 Coming into the world of Old School Runescape, you will soon notice that like other games in its mold, questing plays a significant role in the overall experience. With that in mind, there are a few things you will need to know going into OSRS, and we shall pass on this knowledge courtesy of this overview on OSRS Quest Helper. Here, you will learn which quests will offer you the most points, where to start, and which is the most difficult to overcome.
We've compiled some of the FAQs on OSRS Quest Helper:
FAQ 1: How many quests are there in OSRS?
What you will notice right off the bat is that there is a wealth of quests to choose from when you venture out into the wide world of OSRS. Quests are still added to the game today despite the game's longevity, which is a massive testament to its sheer popularity and the longstanding loyalty that fans have for the RuneScape franchise. So, you may be wondering how many quests you will be taking on altogether, which is an answer that can be provided to you thanks to your OSRS Quest Helper.

To date, OSRS offers up 144 quests, with the vast majority of this number being occupied by members-only quests. In fact, 123 of the quests are only available to members while there are a further 21 quests that you can play for free. These free quests will bag you 43 quest points, while a whopping 275 points are available to you if you choose to do the member-only quests. If you do decide to take the member route, then read on to see which quests you should begin with.
FAQ 2: What members' quests should I do first?
Before you begin with membership quests, it would be worth your time to check out the free quests that the game has to offer. These free-to-play missions will help you gain the necessary experience, but should also be taken care of before you become a member. That way, you won't be wasting any of your precious membership credits!

Choose your quests carefully if you want to make the most out of your membership, and one key component of this is teleportation. To make the most of this trait, which will give you access to pivotal member areas of the game, this OSRS Quest Helper recommends that you check out the Watch Tower quest, as well as Merlin's Crystal, and Plague City. The Plague City quest will give you access to the key area Ardougne, while Merlin's Crystal will grant you the Excalibur, and the Watch Tower will net you a wealth of Magic XP as well as the ability to teleport to the location.

Other quests to start with include the Lost City, which will upon completion allow you to wield the Dragon Longsword and Dagger. If enchantment is of interest to you, then be sure to check out the Family Crest to gain a pair of Enchantment Gauntlets.
FAQ 3: Which quest gives the most Quest Points?
The quest that offers the highest amount of points to members is Recipe for Disaster. Here, the Lumbridge Cook is looking to celebrate the 100th anniversary of an ancestral meal, and you will be tasked with finding the missing ingredients. This quest will offer you 10 Quest Points, making it a highly-coveted mission should you be looking to top up your points.

For Free members, there are a couple of quests that will offer you 5 Quest Points, titled Goblin's Diplomacy and Romeo & Juliet. These are relatively short quests and are rather easy to complete, so if you want to top up your points it may be worth looking into upgrading to a membership once you complete these free-to-play missions.
FAQ 4: What is the hardest quest in OSRS?
Finally, one tidbit of information that you are probably dying to know from the OSRS Quest Helper is which quest is the hardest of all. Quests in OSRS are split between several difficulties, including Novice, Intermediate, Experienced, Master, and GrandMaster. Of course, a quest's actual difficulty is often subjective in games such as these. Difficulty depends on what kind of character you are building and how you ultimately approach the game.

The boss battles alone in Dragon Slayer II are enough to earn the quest a reputation for being the toughest. As one of the two GrandMaster Quests, players will venture through Dragonkin fortresses and beyond, coming across some unique characters along the way, to fend off Galvek, a menacing dragon who will test you to your very limits across four phases.

Monkey Madness II, the other GrandMaster quest, is also worth mentioning here, as it offers up some of the most difficult and frustrating puzzles to grace Runescape, not to mention a tricky and often lengthy battle against a stubborn gnome known as Glough.
Conclusion
So there you have it! With this OSRS Quest Helper, you should now have the knowledge needed to get started with your questing in one of the most celebrated online games of all time. Now that you know which quests to start with, which to head into to gain those precious points, and which you will need to prepare yourself the most for, you are ready to get started on your journey!