City of Titans Review: A First Look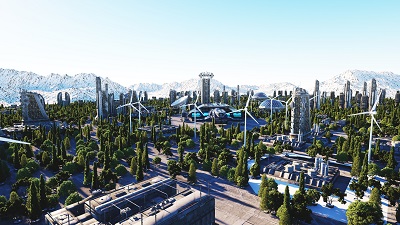 Riding the massive tidal wave that City of Heroes created, City of Titans is set to be by Missing Worlds Media upon the gaming public soon. Developers must work out a few kinks, but this long-awaited title should be within your reach in the near future. So without further ado, here's your first look at City of Titans Review!
What is City of Titans?
Regarded as the spiritual successor to City of Heroes—and rightfully so, City of Titans is an upcoming (surprise) superhero-themed MMO. While the game was initially slated for release last fall (2018), it has yet to see the light of day and be given the green light at this point in time. The delay may very well be due to the fact that the team is still currently working on its character/avatar creation module. Regardless of this unfortunate delay, the buzz created by Missing Worlds Media seems to have given it a steady momentum moving forward.
For more Upcoming, check this out: A Civil Approach to Simulation Via Civil: The Game
How does it differ from other titles in its genre?
Missing Worlds Media plans to City of Titans offer gamers with unique innovations that are sorely lacking in other contemporary MMOs. For one, there is a plan to allow users to create characters in offline mode. These characters can then be taken online at a later time. There is also a failsafe plan to allow players to access the game in the event of a server shutdown. Even parents will have a welcome treat as it will offer a profanity filter and a colorblind mode. Finally, the genius developers at MWM are in the process of creating "Cassandra", a system of drawing character models with a single "draw" (as opposed to multiple draws for other games). This is a welcome treat as it will, in effect, lessen the workload for video cards.
For more Upcoming, check this out: Splitgate Arena Warfare: The Past, Present, and Future
Should I cop this game or not?
Are you into Superheroes? Are you into MMOs? If you answered yes to both questions, then it's a resounding "YES." As of press time, a whopping total of $678,000+ out of the planned 320,000+ has been generated by supporters to its kickstarter page. Suffice to say, this release already has the backing of the gaming public in the proverbial bag. Additionally, the game is also slated to have an upfront cost (buy-to-play). If you're tired of the pay-to-win model, then this is definitely good news. Furthermore, they plan to turn the game into a free-to-play title down the line.

More Good News!
With the sudden—but very much welcome—influx of superhero-themed MMOs, the question of which game should you support will naturally perplex gamers at the onset. Well, the answer to that is simple: Go with your own style. Each title has its own inherent dynamics to offer so it will all boil down to you what you enjoy the most. As for City of Titans' case, it offers quite a unique and very much engrossing experience, thanks to its innovations.
Every child (and even the child at heart) has, at one time or another, had dreams of wielding superpowers. Thanks to gaming hardware and the magic of MMOs, we can now live out our fantasies in full-fledged 3D fashion. So that's it for this City of Titans Review. Make sure to check out as many previews of it as you can. You still have time ample to decide whether you want to hop on the bandwagon or not.
Our suggestion: Up, up, and game away!
For more Upcoming, check this out: Stellar Aesthetics and Dynamic Gameplay with Astellia Online