A Civil Approach to Simulation Via Civil: The Game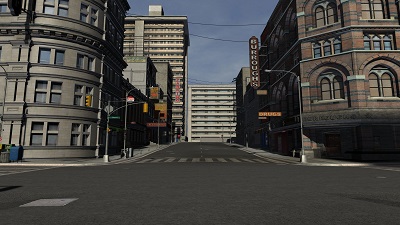 Live a fuller, better life in Civil: The Game. You can socialize, decorate your home, and rise to the top as a business owner or underworld boss. The opportunities are endless, and it's all at your fingertips!
What is Civil: The Game?
It is a life simulation MMO with something like a karma meter where you can choose a 'side'. You can become a respectable business owner or be an assassin-for-hire. Your opportunities are decided by your actions. The darker side of life may offer more freedom for you, but it is also more cutthroat and competitive. It all depends on how you want to play, and what you want to play as.
For the more casual players, there's the choice to hang out with friends and grab a cup of coffee. You may also trade, explore the world, or personalize your own space. Among the things that more unscrupulous players may do is to run over other players. They may also be mercenaries-for-hire or they can build structures out of unusual materials (such as cutlery or furniture).
For more Upcoming, check this out: Splitgate Arena Warfare: The Past, Present, and Future
How about other features?
You can form organizations (similar to guilds), master skills, and customize your character. With enough money, you can make your own organization and pay other players to do your work for you. Otherwise, you can master your skills. You can become a master musician, paint your own masterpiece, or cook up the best meals. If you're the more sporty type, you can train your character to become a famous athlete. That's not all of it though as these are just a small part of what you can do. There's also character customization so you can change your character's features whenever you feel like it.
As a game in development, there could even be more features that you can look forward to.
When is the release date?
There is no release date yet. However, the game is entering a testing phase this February 15th. It's going to be something like a demo. Features will be minimal, with just the basic jobs and skills available. The game is in its early stages of development, so it'll be quite sometime before the official release date. While it is nowhere near finished, you can expect big things in an upcoming patch for the demo.
For more Upcoming, check this out: Stellar Aesthetics and Dynamic Gameplay with Astellia Online
Look Forward to It!
The game being in such an early time in its development means that there could be features added or even removed before its inevitable release. Early testing could make or break this project, depending on how the developers handle player feedback. Only time will tell how player reception for the final version of the game will go. It is an ambitious idea for a game, and it's exciting to find out if it'll be successful.
Civil: The Game isn't your typical fantasy MMO with magic or sci-fi elements. It, however, went closer to real life instead. Its fantasy element only appears in how idealistic it portrays life. Take a stab at this unusual MMO, and live out the coolest digital life you possibly can.
For more Upcoming, check this out: Tom Clancy's The Division 2: Better than the First Game