Diablo IV Open Beta Minimum Requirements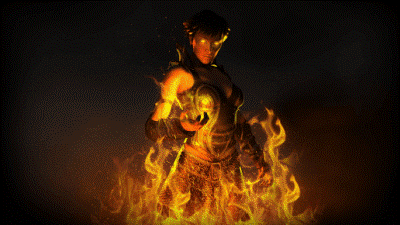 By |
March 20th, 2023
| Categories:
Diablo
Diablo IV's Early Access has just concluded, and many who have pre-purchased the game have gotten a taste of what they should expect from Sanctuary this time. If you still need to buy the game, this weekend might be your chance to try it out for free. Diablo IV will have an Open Beta; everyone is welcome to experience the fourth Diablo installment. Before players download and install the game, they should meet the minimum requirements.
Diablo IV System Requirements
Diablo IV will be available on PS4, PS5, PC, Xbox One, and Xbox Series S/X. If you plan on playing the game on Windows, ensure your setup can handle the game. Since this is the fourth installment of the main game, players should expect Diablo IV to have higher system requirements than the previous ones. Here are the minimum specifications needed:
Minimum System Requirements
OS – 64-bit Windows 10
Processor – Intel Core i5-2500K or AMD FX-8100
Memory – 8 GB Ram
Graphics – NVIDIA GeForce GTX 660 or AMD Radeon R9 280
DirectX – Version 12
Free Storage – SSD with 45 GB Available Space
Internet – Broadband Connection
Recommended System Requirements
OS – 64-bit Windows 10
Processor – Intel Core i5-4670K or AMD R3-1300X
Memory – 16 GB Ram
Graphics – NVIDIA GeForce GTX 970 or AMD Radeon RX 470
DirectX – Version 12
Free Storage – SSD with 45 GB Available Space
Internet – Broadband Connection
Note: Diablo IV will still attempt to run if your setup is below the minimum requirements, but the experience will be significantly diminished. HDDs, dual-core CPUs, and Integrated GPUs might still launch the game, so see if your PC can run the D4 without significant performance issues.
These are the current system requirements for the Open Beta. It is still being determined whether these specifications will be adjusted once the game emerges. Hopefully, we do not need further upgrades there to play Diablo IV.
Optimizing Diablo IV Open Beta In-Game
While the new Diablo graphics are marvelous, some players would still want to prioritize performance over quality. If you think you need help pumping out FPS while playing, then learning how to optimize your game might be a good idea. Fortunately, Diablo IV allows multiple options to improve the client's performance to increase our frame rate. Here are the optimal settings for a better experience:
Display: Fullscreen
Resolution: depends on your native resolution
Refresh Rate: depends on your max refresh rate
Vertical Sync: Off
Resolution Percentage: 100%
Temporal Reconstruction: Off
DLSS: Performance
Max Foreground FPS: depends on your preference
Max Background FPS: 8
Quality: Custom
Texture Quality: Medium
Anisotropic Filtering: 16x
Shadow Quality: Medium
Dynamic Shadows: On
Soft Shadows: On
Shader Quality: Medium
SSAO Quality: Medium
Fog Quality: Medium
Clutter Quality: Medium
Fur Quality Level: Medium
Water Simulation Quality: Medium
Anti-Aliasing Quality: Medium
Geometric Complexity: High
Terrain Geometry Detail: High
Physics Quality: High
Particles Quality: High
Reflection Quality: High
Screen Space Reflections: On
Distortion: Off
Low FX: On
Diablo IV Open Beta
If your PC is within the parameters or slightly below, you should be ready to try the game on the weekend. The Open Beta does not require redeemable codes or digital copies of Diablo 4. You only need to download the game during or a day before the servers go live. Gamers should note that the full file size is roughly 80GB, which is the same for consoles.
If you are wondering what to expect from the Open Beta, the previous Early Access already showed us the available content for this version. However, there should be some additional features that will be included for the next Beta run. Here is what you should expect for the Open Early Access:
Epilogue and Act 1 Campaign
Fractured Peaks zone
Dungeons
Level 25 max cap
Collectibles such as Altars of Lilith
Aside from the content available, two additional classes will be included in the second Early Access. Previously, only three base characters were available, so you now have more options. Here are all the classes included in the Open Beta:
Barbarian
Rogue
Sorcerer
Druid
Necromancer
The Open Beta will run from March 24 to 27, so players only have three days to enjoy the game. Log in early, so you get ahead of the expected long queue. There is a potential disconnection loop problem, which we do not have any fix yet. Players should be mindful that this is not the game's final version, so the devs will appreciate any bug reports or game recommendations.