Diablo 4 Patch Notes 1.1.1 Spark Hope Within the Community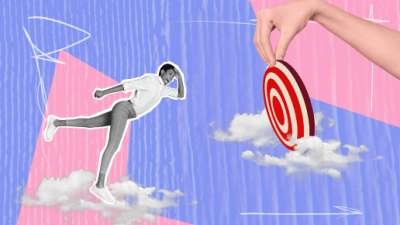 Diablo IV's much-awaited 1.1.1 patch is coming after the much-hated, nerdy-heavy update that kicked off Season 1. During the latest Campfire Chat—which you can read about in detail here—Bliuzzard's development team sat down to discuss the massive patch and the various changes it'll bring to the table. If everything we've been seeing gets implemented, the 1.1.1 patch will surely pack a punch. From class buffs to profound balance changes, it's definitely a step in the right direction after the fiasco that's the Season of the Malignant's launch.
Fans Are Happy With Blizzard's Diablo 4 Patch Notes
Now that we have a glimpse of the full 1.1.1 patch notes, the reception has been positive. Fans are downright happy with what's to come. The 1.1.1 update list that dropped on August 3, 2023 for Diablo IV brings some crucial fixes to many of the current problems players are having. There will be an update to the bugged Barbarian Malignant power that rendered it useless. Moreover, the patch includes solid buffs for the Sorceress class, which has been touted these days as one of the inferior classes in the game. The Barbarian is also set to get the spa treatment, as it'll receive attention with a focus on speeding up combat by increasing the class' Fury generation when using basic skills.
Ever since the controversial release of Patch 1.1.0, Diablo's been getting adverse reports from its community. With many players complaining about the game's current state, Blizzard aims to repair things with Patch 1.1.1. You could say that they're relatively confident that their upcoming patch would be well-received, considering that they published the full notes of the patch on their blogs days before its release. At the very least, Blizzard seems to have learned some lessons after their recent backlash.
So far, the new patch is a far cry from the mass review bombing and complaints that accompanied the previous one. After combing through the patch notes, even I became cautiously optimistic about what's in store for Diablo IV now that Blizzard's actually listening to what their players want.
Gameplay Changes
The primary goal of the soon-to-be-released patch was to address the abysmal performance of the Barbarian and Sorcerer classes. The changes—for the most part—consist of buffs, even for the events and bosses.
Monsters/Minions
For the monsters, the following attacks now deal reduced the Necromancer's minions and the Druid's Companions:
Monster Density
As for the monster density in Diablo 4, those will be increased in Helltide events and Nightmare Dungeons. Here are the changes:
Level 60 and below bosses will remain unchanged
Bosses above level 60 will now have more health
Bosses at level 80 will have 50% increased health
Bosses at level 100 will have 100% increased health
Bosses at level 120 will have 120% increased health
Bosses at level 150 and above will have 150% increased health
Events & Bosses
Once Patch 1.1.1 rolls out, the level 35 and higher level boss monsters will have a 100% chance to drop a Legendary item. Plus, Treasured Goblins will receive an increased Legendary item drop chance from level 6-14 and a 100% guaranteed Legendary item drop starting level 15. Legion Events will also yield more rewards, and you have a guaranteed chance of getting a Legendary item drop at level 35.
General Adjustments
You can now purchase an additional Stash Tab with gold.
Multiple improvements have been made to how damage and other effects interact with barriers (active).

Bonus effects of bonus damage applied when dealing damage or on-hit will now apply the same effect through barriers. For example, the Exploit Paragon Glyph can now be applied to Vulnerable enemies when they have an active barrier.

Cheat death effects will now work when a player has an active barrier. This also affects PvP play.
The cast time to leave a dungeon has been restored to 3 seconds.
The stack limit of Elixirs has been increased from 20 to 99.
The cost of respeccing Paragon and Skill Points has been reduced.

The reduction will start at lower levels; it will hit a maximum of 40% at level 100

Level 50 – 12%, Level 60 – 18%, Level 70 – 24%, Level 80 – 30%, Level 100 – 40%

Varshan can now break through any Bone Wall segments that he dashes through.
Diablo 4 Malignant Hearts Changes
Temerity

Barrier will be based on your maximum life.

The + All Stats affix will be replaced with max life.

Caged Heart of Spellbreaking

You'll gain a 10-20% Damage Reduction for 5 seconds whenever you take Elemental Damage.
Diablo 4 Patch Notes 1.1.1 is A Major Improvement
All in all, Diablo 4 players seem much more positive than before. The 1.1.1 patch is a major improvement compared to the pre-patch we received around the beginning of Season of the Malignant. At that time, everyone was up in arms, but it seemed that Blizzard had learned their lesson, with the developers stating that they don't plan to do a patch like that again.
The reaction wasn't entirely positive, though. There are still some complaints about the rarity of the Wrathful Hearts, which we all know are extremely OP. But worry not; Adam Fletcher—the Community Development Director of Diablo 4—responded by saying that they're aware of the feedback they've gotten regarding Wrathful Hearts and that the team is discussing it internally.
When Will the Diablo 4 1.1.1 Patch Notes Release?
Diablo 4's 1.1.1 patch will be released on August 5, 2023. Season of the Malignant, which launched last month, is expected to continue until late October. Blizzard has provided us with a lengthy roadmap of what's to come and promised to continue addressing the community's feedback through Season 2 and beyond.
Time will tell if the many fixes and buffs will improve the gameplay experience. At the very least, what Blizzard's doing is the first step to improving Diablo 4.