Season of Blood Diablo 4's Second Season Adds Vampires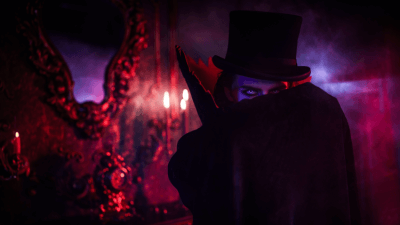 By |
August 22nd, 2023
| Categories:
Diablo
Diablo 4's Season of the Malignant has been… adequate at best. After the fiasco that happened during the start of the first season and multiple requests for balance changes, it's safe to say that Blizzard's not doing too hot nowadays. Hopefully, its ongoing content for Diablo IV will be much better for next season.
Season 2, dubbed Season of Blood, was announced during Gamescom 2023. Rog Fergusson took to the stage during the recent opening night, stating that players will get new vampire powers in the next season, where they must track down and face off against a vampire lord as part of a new questline.
Gemma Chan is Coming to Diablo IV
Diablo 4 is one of this year's biggest RPG releases. Featuring hundreds of hours' worth of content to sift through, Blizzard has been hard at work on improving the state of the game for fans. They've just given us a first look at the much-awaited second season, Season of Blood. As I've said before, it'll be all about vampires for the next installment, but that's not all Diablo IV will bring through—a beloved Marvel star is also scheduled to appear as a voice actor.
I'm talking about Gemma Chan—the actor well-known for her role in some of the most iconic films like Marvel's hit series Eternals and Crazy Rich Asians. She's coming to Diablo 4's second season as Erys, the vampire hunter. Chan stated that this is her first video game gig during the Gamescom showcase reveal, but she says she nonetheless appreciates the story-telling aspect that games bring.
We don't know much about what kind of character Erys is, but Gemma describes her as a "seasoned vampire hunter" who will act as your companion once Season of Blood releases. Erys may come across as jaded and cold, but Chan reassures us that the hunter will have our backs during a fight.
What's Going to Be Added to Diablo IV: Season of Blood?
Besides the abundance of vampires, Diablo IV's Season of Blood will add five new (and returning) endgame bosses, with the ability to target specific Uber Unique and Unique items as a drop. There will also be updates to Renown rewards, stash and gem storage (gems will no longer take up any inventory space), and status and resistance effects.
Other community-requested QoL updates, such as changes to the functionality of status effects (Overpower, Vulnerable, Elemental Resistance, Critical Strike Damage), will also be present in Season 2. Furthermore, you'll be thrilled to know that Skill Points, Paragon Points, Obols, and Potion Charges capacity upgrades will carry over into the new Season once achieved with a previous Seasonal Realm or Eternal character.
Will Season of Blood Diablo IV Be Successful?
The general manager of Blizzard—Rod Fergusson—spoke a bit about the current state of Diablo IV. He described how successful the ARPG has been so far, stating that the game's been played for 1.3 billion hours overall, with over 12,000,000 players.
There's still very little news about what's to come in Season of Blood, but I hope it won't be as chaotic as the start of Season of Malignant. I'm sure you remember it quite well. When Blizzard released that wretched pre-season update, people weren't happy. Thankfully, the patch 1.1.1 update on August 8 was enough to quell the backlash and appears to have gone down well for the community.
Aside from cleaning up their mess, Blizzard has also released a lengthy but informative roadmap and promises to continue addressing community feedback through Season 2 and beyond.
Diablo IV was a success at first, as it became the best-selling game in June, and despite its various controversies, it has maintained its momentum. I can't wait for this "vampire versus vampire" schtick they have going on for Season 2, and I'm also excited to see just who is this vampire lord the developers are referring to.
Season of Blood Release Date
If there are no delays or problems, Season of Blood will release on October 17. This should give you a few more months to play through Season of the Malignant or catch up on any content you miss. You can check out the premier trailer for Season 2 that was revealed during Gamescom here.