High Five for the Best Gaming Affiliate Program of 2018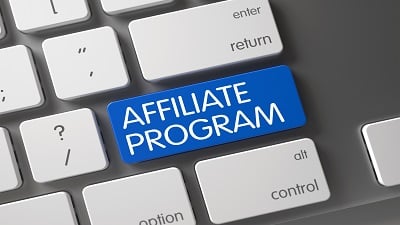 Whether you're a video game blogger, YouTuber, or Twitch streamer, wouldn't it be nice to gain revenue on what you enjoy? Maybe you're looking for other ways to make money from gaming? If you said "yes" to either question, our Best Gaming Affiliate Program is up your alley. With favorable CPA Payouts for the gaming niche, you won't find a better deal than this.
Joining our program is free, so there shouldn't be anything holding you back from starting to make money with our program. All right, let's dive in.
How Does it Work?
There are different ways you can participate in this program depending on whether you're an active gaming forum member, blogger, a streamer, or in other ways.
As an Active Forum Member
To earn money as you post on online gaming forums, just pick out one of our banner ads and paste it on your signature. The ad will then appear in every post you make. If someone clicks on it and buys something from us, you'll receive a commission. Yes, this means you can make money from online forums. Isn't that great?
As a Streamer
Our program is suitable for those streamers who are just starting out in either YouTube or Twitch. By using our affiliate links in video descriptions or showing our QR codes to viewers, they can visit and buy on our website. Similar to the above, if people visit us through your link or QR code and bought anything from our site, then you'll get a small commission. Hey, something is better than nothing.
It's an excellent source of income for those YouTubers or small Twitch streamers who are looking to get sponsored. Also, it's hard to get a YouTube sponsorship for small channels as a gamer.
As an Active Chat Group Member
Share our affiliate links and QR codes in chat groups in Discord, Skype, Messenger, and other messaging apps. Spread the word of our site in gaming communities and specific discussions. It might be better if you spill the beans in specific discussions to prevent appearing like a spammer. Plus, if anyone clicks on a link you shared and buys from us, you'll earn money through a commission.
As a Blogger or Website Owner
Small-time or beginning gaming bloggers/website owners can choose some of our banners to place on their blog or site. Otherwise, you can use affiliate links in their articles that work the same way as the others. It's ideal for those trying to get things rolling while earning money.
Other Ways
Popular social media account owners can post ads on Facebook, or share links and codes. If you have access to printing materials, giving out brochures, stickers, and pamphlets with QR codes will do. Lastly, if you own a site that focuses on video game price comparison, reviews, or gaming communities or portals, send us an email at affiliate@playerauctions.com.
Make Money Through Our Affiliate Program
It's free, and signing up for it takes only 5 minutes.
As for our CPA (Commission per Action) offer, you get 2% CPA for new and returning visitors. The "action" in this case is a completed purchase order. We track cookies for two weeks, The prices for orders in our site range from $5 to $300. On average, the price is about $60.
Hypothetically speaking, let's say you get one hundred customers who each bought something worth $60 on our site. With the 2% CPA, you get $120! Is that cool or what?
Keep in mind that we're also on CJ, Daisycon, and ShareASale. Check our Affiliate FAQ; if you have a question that isn't shown in the FAQ, you can email us at affiliate@playerauctions.com
2018 isn't just a new year; it's an opportunity for gamers like you to partner up with us and make money. Join our affiliate program today.