The Most Intriguing Facts of Bless Online Free to Play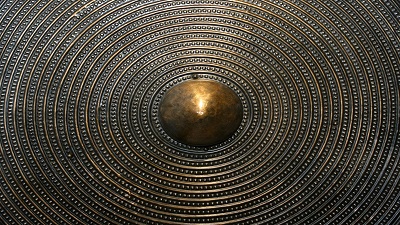 It's been several months since the early access release of Neowiz Games' very promising MMORPG and now we're days away from the official release of the exciting Bless Online Free to Play. Those of you who fancy MMORPG might probably know that this project has been around since for a few years now since Bless was first announced back in 2011 and the initial beta testing started in 2014.
Obviously, this game that's been developed by South Korean video game publisher Neowiz has a tough task as it faces stiff competition in the massively multiplayer online roleplaying game genre. With other already highly rated MMOs like Sea of Thieves, Life is Feudal: MMO and of course the latest expansion of the biggest MMORPG of all times, World of Warcraft, Bliss Online will have to prove its worth to the gaming community as fast possible.
Only time will tell whether this game can successfully compete with the top dogs in this genre, but until then let's take a closer look at the most fascinating information that we currently have about this upcoming new MMORPG!
Is there confirmation that Bless Online is F2P?
Yes, on October 4. It was officially announced that the game will switch to a free to play model and that happened in a community update on Steam that was posted by the Bless team themselves. They even addressed any why's and how's concerning the transition from paid to an F2P type game.
The guys at Neowiz clearly stated that they want to give players the best experience possible and also, to make Bless accessible to all kinds of players, so that more and more of them may flock to Bless Online. Honestly, if you're going up against MMOs with millions of active subscriptions, you might as well go for an 'everyone's invited' approach.
And for everyone who bought the game during its EA (early access) period, the game publisher has decided to give away rewards to these players, based on what edition of the game they initially purchased. If you're one of the those who bought the game through EA, then here's what type of rewards you might expect to get:
Base Game – Premium membership for 90 days and two additional goodies
Standard Edition – Premium membership for 90 days and several skins and items
Deluxe Edition (or upgrade) – Premium membership for 180 days a lot of gear, skins etc.
Collector's Edition (or upgrade) – Permanent premium membership with numerous other goodies
This is the right thing to do in my opinion, since this way no one will feel left out or that they've lost money for example.
For more Others, check this out: Overwatch DPI Calculator to Aim Better
What's gameplay like for Bless Online Free to Play?
First and foremost, as you might imagine the gameplay takes place in a vast fantasy world, torn by war and conflict between two opposing factions – Union and Hieron. The landscape is typical for games in this genre the fact that the in-game world is divided into different zones, each with its own climate, make for an interesting concoction.
Key Gameplay Aspects
7 races – Habicht, Sylvan Elf, Lupus, Amistad, Aqua Elf, Pantera, Mascu
5 classes – Guardian, Berserker, Mage, Paladin, Ranger, Assasin
Different crafting skills such as alchemy, weaponry, enchantment and cooking
Field battle and raids
Tameable monsters
It's worth noting that the race that you go for predetermines the faction that you'll be associated with. Bless also seems to be big on world PvP, since there are castle sieges, where players from opposing factions face off against each other in a battle for faction power, resources etc.
On top of that, the devs behind this game have also implemented RP (role-playing) elements as part of the gameplay. There are both face and faction-dependant RP scenarios that are used to help with advancing the character progression of the character that you're playing with.
And last but not least, the team behind this MMORPG deserves a praise for the in-game scaling. The building, walls and just everything in the various cities just feel properly big and adequately scaled, unlike some other similar games where structures seem somewhat off. The overall feeling is that of more realism, due to the fact that your character and everything else appears to be correctly scaled.
For more Others, check this out: 12 Fortnite Minecraft Skins That You Don't Want to Miss
When is the game going to release?
The official release date of Bless Online F2P is October 23, 2018, as stated by the guys from Neowiz in the Steam community update that we already mentioned. What this means is that this now F2P game will see the day of light roughly two months after WoW's brand new expansion Battle for Azeroth got released.
Of course, this final release of Bless is going to include plenty of gameplay improvements and tweaks, plus other content that'll be added to the game. There's no doubt that the developers of this game will have managed to smoothen any rough edges that the early access version had – which brings me to another subject…
The F2P versus P2P Controversy
Before any solid official information about the initial model that Bless was going to follow, players from the Steam community forums already started to raise their concerns regarding free to play MMOs. Apparently, the most obvious drawbacks of the F2P model that fellow players listed were:
Now, such concerns might still apply today since the game is now switching to an F2P variation and some even fear that Bless could potentially become a play-to-win game. But we have to give the game a chance first and see what the guys behind this project actually did with the whole F2P Bless thing.
Conclusion
While MMORPGs might not be as popular as they once were, they are still millions and millions of players who currently play such games. And Bless Online in its new free to play guise sounds like a very promising new MMO that could prove to be quite fun.
Do you think that turning Bless into an F2P game was a mistake by Neowiz? And if yes, do you prefer F2P over P2P games? Leave your answer in the comment section below!
For more Others, check this out: The Artifact Card Game: Hearthstone's Upcoming Rival