Destiny 2: Season of Dawn Power Leveling Guide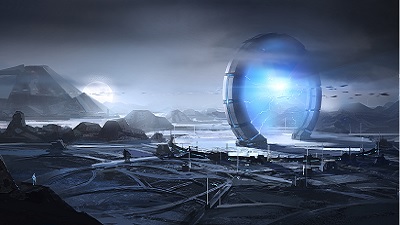 A new season of Destiny 2 is upon us and we couldn't be more excited! As always, Bungie has nailed it with the content and we've found ourselves with plenty of new weapons and higher levels to grind towards. Right from greater power levels, incredible new gear, and new Exotics based around an extremely fun combat mechanic (explosion!), this Destiny 2: Season of Dawn Power Leveling Guide will provide everything you need to know so you can start the new season with a bang!
What is the new power level cap?
Similar to how Power Levels were upgraded and the cap was raised in the Season of Undying (960), Season of Dawn will also see a spike. We are going ten levels higher, from 960 to 970, along with a further increase possible by grinding Pinnacle gear. It may not seem like a huge increase, but when you've progressed through most of the game, even a single power level threshold feels extremely satisfying to cross. You can earn the extra light and grind beyond 970 through various methods.
The power caps simply aren't a big deal in The Season of Dawn. Along with the power cap going up only by 10, the difficulty level didn't change accordingly. Master difficulty has retained its 980 light, which makes it so that you don't have to grind the 10 light.
How do I get to the highest light level?
The first way to grind light is by getting pinnacle drops. You can earn pinnacle weapons and armor by successfully completing pinnacle activities in Season of Dawn. This can also be done via Shadowkeep. If you're running Pit of Heresy Dungeon or the Master Nightmare Hunts, remember that they can only be run once a week per character for you to earn the pinnacle drop.
The second way is to run Garden of Salvation, a raid from the previous season. It's definitely the most optimal way to get pinnacle gear and also has a cap of 1 run per week per character. I would say it's moderately hard, but it's very much doable if you have a good team to back you up. I did find a bunch of people talking about it on LFG channels on the official Discord.
A third, and slower way to get the 10 light is through the Lantern of Osiris. The Lantern is a new seasonal artifact that gradually increases your power level as you earn XP through the Season of Dawn.
What is the fastest way to level up?
To upgrade the Lantern, you can always level up naturally, via regular activities. To fast-track the process, you can easily use bounties to level up. The gradual Artifact Unlocks earned can also enable you to obtain Artifact mods. Once you've unlocked all the trees, you can obtain an additional of two Artifact Unlock points (totalling to 12).

After crossing the max level, you can further level up the Lantern to earn additional Power Level. Doing bounties is unquestionably the fastest way to level up your artifact. To maximise your gains, complete the process on all three characters.
How do I acquire new Sundial Gear?
Sundial is the Season of Dawn PvE mode that has taken the place of the Vex Offensive gameplay from the previous season and it resembles the Menagerie in its style of gameplay. Guardians go through three encounters and rack points through kills and specific tasks, fighting their way to face the final boss. Completing this activity by defeating him offers Sundial Gear as rewards. An important tip for this is to be equipped with Solar gear and subclass, since enemies will all be shielded. The boss, Niruul, has a potential OHKO move, so beware of that too and build your team composition accordingly.
Which new Exotic Gear should I be excited about?
The new Season of Dawn exotics look pretty good and fun to use, owing to the clear theme they have. This time around, the exotics are based on creating explosions.
Prometheum Spur: The new Warlock exotic, it is a Leg Armor piece and is focused on the Dawnblade subclass. Its perk, Embers of Light, creates rifts that buff and heal where defeated enemies were hit when Daybreak was active.
The Bombardiers: The new Hunter exotic, it is a Leg Armor piece based on creating explosions. It is suitable for all Hunter subclasses. Its exotic perk, Parting Gift, leaves behind an explosion after dodging. The explosion is triggered using an explosive item with a fuse.
Severance Enclosure: The new Titan exotic, it is a Chest Armor piece suitable for all Titan subclasses. Severance Enclosure is based on the signature punch of the Titan class. Its exotic perk, Spheromatik Trigger, causes an explosion whenever an enemy is struck with a finisher attack.
How about the new Exotic Guns?
So far, we have two new exotic guns in Season of Dawn.
Symmetry: Symmetry is a Scout Rifle available for free with the Season of Dawn Battle Pass. Its perk, Revolution, allows you to swap to Arc Seeker mode by holding the reload key. This enables fired shots to seek enemies and detonate, further continuing the explosive theme of this season's exotics.
The second weapon will be available from January 7th, 2020 via its own Exotic quest of the same name.
Devil's Ruin: Devil's Ruin is an Exotic sidearm that has the ability to shoot powerful lasers that can be charged up by holding the fire button.
Is there anything else to take note of?
It's honestly great to see how far Destiny 2 has come in its two years since an underwhelming launch. We're on Steam, there's a free-to-play version for new players, and the expansions and new content is being on-point. This is a great example for other PvE game developers, and we look forward to seeing more of this in the future.
When Season of Dawn started, we were expecting the usual +50 power increase, and the pinnacle and artifact furthering the cap, but it's great to see that they've found a sweet middle-ground without repeating it.
A third exotic quest—the Bastion—launches on January 28th, 2020, but we do not have specific information about the weapon it'll reward. From the image on Bungie's roadmap, there are hints at an automatic rifle with a feather-like attachment similar to Osiris' garb. There's plenty of content to grind for now, and we wish you good luck with your weapon rolls and your space explorations! We hope our Destiny 2 Leveling Guide helped.