Free to Play Steam Games You Should Try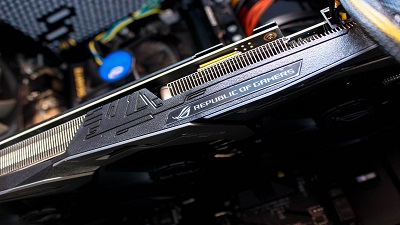 A common misconception some gamers have is that free games are bad, or they end up as pay-to-win. Obviously, that's not completely true for every MMO. Here are some Free to Play Steam Games that prove they're just as good as paid ones.
Dota 2
This list can't be complete without the direct successor of the granddaddy of all MOBAs. What was once a custom map for Warcraft III: The Frozen Throne, the "sequel" is now a game that runs on the Source 2 engine.
It's almost the same game although a faction and hero names changed due to a wide variety of reasons, including copyrights. Regardless of the modifications, it's still the same MOBA with an exciting, challenging, and harsh metagame like no other. Other than rehashing hero and team names, the game has added the following:
New features: scosmetic items that modify how heroes, the map, and even the looks of the UI
Quality-of-life improvements: additional shortcuts and hotkeys
New heroes: ones that were never in Dota's first roster
Also, Dota 2 has a huge, lively, healthy, and competitive esports scene.
Path of Exile (POE)
At first glance, some players call POE as a Diablo rip. It's not hard to see why people say this since the game also has your usual character class archetypes, randomized troves of items, and the same dark and gothic atmosphere. That quick judgment the game frequently receives, however, is quickly dismissed once players discover its unique character customization and progression system. In turn, this allows them to customize their POE characters.
On top of those defining traits, POE recently got bigger in its Return to Oriath expansion. With five new acts that continue where the game last left off, new maps, items and a character customization system for characters, this hack-and-slash dungeon crawler became more one-of-a-kind.
Warframe
The title refers to the high-tech battle suits players don in the game, which takes place in a world of ultra-advanced tech and interstellar travel. There is a wide variety of Warframes, and each one has its role, specialty, and play style. It's up to the players to decide which ones are a good fit.
Aside from the space-age aesthetics and cool suits, Warframe is mostly about combat. The fighting is always sleek and smart because it's simply not about who has faster reflexes, it's about who has the better approach to combat. If you want fast-paced battles in a futuristic sci-fi universe, you can't go wrong with Warframe.
Paladins
If you want a hero-based shooter but aren't sure if it's worth buying a PVP-only game, Paladins is a solid alternative that has a few twists of its own. Paladins have more MOBA elements than Overwatch. The heroes have more skills under their belt, and like in a MOBA, heroes' level up within the match. It gives players a sense of progress, and the ability to have the advantage if they play their cards right.
ArcheAge
ArcheAge is a sandbox MMO from Korean developer XL Games, which gave us Lineage. It offers usual role-playing game fare: a sprawling medieval fantasy world and lots of content. What are the things that make ArcheAge different? Well, a diverse class system, a strangely exciting exploration and trading, and freedom to do a vast amount of things.
No money? No problem, thanks to these free Steam games. We hope you give them a shot and enjoy them not because they cause zilch, but since they're awesome games that are worthy of attention.