What we can expect from Gamescom 2019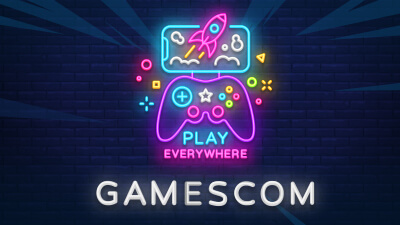 Gamescom, E3's younger (but bigger and less popular) brother, has quite the interesting lineup this August. As a major gaming event, it's sure to deliver the biggest news and freshest releases the convention unfolds. Read on for more info about it, as well as the Gamescom 2019 dates you need to watch out for.
The presentations to look forward to
Geoff Keighley heads the presentations with an announcement show inspired by The Game Awards. Word on the internet says Sony will tease something for the PlayStation during the event. Xbox and Google Stadia will have press conferences as well. EA may also be expected, though their recent releases have disappointed fans for a while now. While Nintendo won't be presenting anything, they will have booths with demos for several of their games. It's also likely that there will be indie developers unveiling their newest games in the event.
Blizzard, a publisher with their own conference during this con, is keeping quiet for this year. As a whole, Gamescom 2019 will be as quiet as (or quieter than) this year's E3. However, there could be new trailers for soon-to-be-released games such as Borderlands 3 or Monster Hunter Iceborne. Not to mention there could still be a few surprises in store.
Gamescom 2019 dates
Gamescom will be held from the 20th to the 24th (21th-25th for some others) of August. Most of the presentations and press conferences will happen on the 19th (20th for some), while the rest is for the trade fair itself. For those who cannot come personally, there will be streams of the presentations up on the usual streaming channels.
The fair will be held at the Koelnmesse in Cologne, Germany. Anyone unfortunate enough to not be there for the duration of the event will have to do with streaming and reading articles about it.
What are you looking forward to the most?
As the next generation of gaming hardware is slated for the holidays of 2020, don't expect too much in this department. The PlayStation announcement has a small chance to be this, but it could also be an announcement for a new service instead.
In the games department, almost nothing can top Keanu Reeves' presentation for Cyberpunk 2022. There probably won't be something like that for this event, though. Even then, you can expect another trailer for the ever-enigmatic Death Stranding, as well as a few other prominent titles.
While the gaming world is a little calm so far, it's only before a storm hits. Many games are to be expected in these last two quarters of the year and beyond. There's bound to be something amazing or controversial in the months to come. Who knows, maybe this event will be the one to stir up that storm. It's past due since the ambush of Apex Legends in the Battle Royale scene. That's exciting to think about, isn't it?
At any rate, Gamescom isn't an event to miss. Watch out for the streams and news for the event. Silence only means something is brewing beneath the obvious. Let's see what Gamescom has in store for us!