Is purchasing Google Stadia for MMORPG Gaming worth it?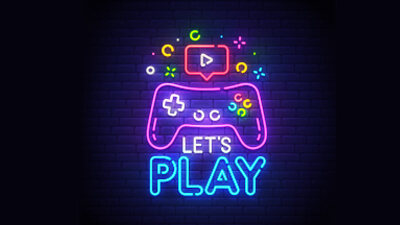 Google boldly announced back then that with cloud-based gaming technology, the end was nigh for the latest and greatest of consoles. With the promise of not needing to purchase powerful GPUs to power their all-new streaming device, Google Stadia, people were hyped—and understandably so. The fact that you don't need a bulky PS4 or PC to play games sounded too good to be true, though. After the release of the Founder's Edition package for Google Stadia, most gamers' excitement dwindled. Some of the issues that were raised were frame rate drops, lag, and just the overall price that you have to pay for a product that just feels unfinished. But is that really the case? Is buying the Google Stadia for MMORPG gaming purposes not recommend? We'll tackle that and so much more as we progress through our review of Google's cloud gaming service.
How many games in total will Stadia have?
As of now, Google Stadia only boasts a measly 22 games available. Since it's been just a few days after the launch, we can expect that more games will be added to the library before the year ends. Some of the games include big titles such as Metro Exodus, Assassin's Creed Odyssey, and Red Dead Redemption 2. While these games are indeed great, we'd like to see more multiplayer games available in Google Stadia to fully bring out the streaming service's full potential. Destiny 2: The Collection (which has all the paid DLC in it) is great and all, but it's just one online multiplayer game that's available to play for now. Having other alternatives such as The Division2 (to be released at a much later date, meaning it won't be out this year) or a survival game like Don't Starve Together can really do a lot for the buyers and possibly even reel in more customers.
What MMORPG games will be on Google Stadia?
Things are looking bleak for the MMO community since there aren't too many MMORPG games that are due to be part of Stadia. So far from what we've heard, there's only one official MMO that's coming to Google Stadia, and that's Elder Scrolls Online. While Elder Scroll Online (ESO) is a fantastic fantasy MMORPG that still holds up well today despite being five years old, having more alternatives would really benefit the system. We only hope that Google will show more love for MMORPG games in the future.
Can I get Google Stadia for MMORPG free?
Google Stadia is essentially free for everyone. However, the free version will have its features stripped down. You'll only have access to 1080p 60FPS services with only the stereo sound. We recommend you try out the free version first just to test the waters, but if you're keen on getting the 4k HDR image paired with 5.1 surround sound plus the free games, you'll need to cough up $10 a month for their Stadia Pro subscription.
What games will be on Stadia Pro?
Aside from the games that are already in the library, here are some games that are expected to come to Google Stadia:
To be released in within 2019-2020:
Darksiders Genesis
Borderlands 3
Tom Clancy's Ghost Recon Breakpoint
Dragon Ball Xenoverse 2
Cyberpunk 2077
Doom Eternal
Gods and Monsters
Watch Dogs: Legion
And here are the games that don't have a release date yet but are expected to come to Stadia:
Tom Clancy's: The Division 2
The Crew 2
The Elder Scrolls Online
Baldur's Gate 3
Get Packed
Marvel's Avengers
Destroy All Humans
Power Rangers: Battle for the Grid
Windjammers 2
Superhot Mind Control Delete
Orcs Must Die 3!
Yay or nay?
If you're going to get Google Stadia just to play some MMORPG games, you're better off with a console or PC. It's not enough reason for you to go out of your way and get a subscription just for Elder Scrolls Online. Overall, Stadia just felt rushed and underdeveloped thanks to the lack of games at the start. Granted that there will be more in the future, the only option that they're offering for Google Stadia is the Founder's Edition which costs a whopping $129.99. If you're keen on getting a Google Stadia for MMORPG purposes only, we recommend that you wait it out until MMOs come trickling into its library.