HCT Summer Championship 2018: What to Expect From the Hottest Hearthstone Tournament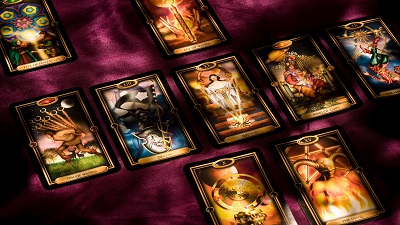 Summertime is officially here and what does that mean? Apart from beaches, sand, and water, it means that the HCT Summer Championship is knocking on the door!
That's arguably one of the greatest and most important Hearthstone tournaments every year. This year's installment makes no exception and everyone within the HS community is buzzing with excitement, especially since last year's event was so massive, but more on that later.
Now, let's take a look at all the basic info related to this year's tournament.
When and Where Will the HCT Summer Championship Take Place?
Staying true to tradition, the HCT summer tournament will once again be held at the Blizzard Arena in Los Angeles, USA. The championship officially begins at 8:30 AM (Burbank, CA local time) on the 30th of June and concludes on the 1st of July.
And as always, tickets for the event are already available and you can get yours by clicking here. But now, let's have a look at how the player brackets and groups are structured and how much $ is up for grabs.
Tournament Format and Prize Pool
In similar fashion to previous editions, the HCT summer championship this year will have a conquest format and a total of 16 players will be fighting for a bigger piece of the cake.
There will be four groups with four players in each, while the rules include dual tournament and top 2 advance – playoffs. As for the actual playoffs, there's single-elimination included as well as 'best-of-five' that counts for all matches.
Or in other words, players will fight each other until only 8 of them remain, and then the tournament switches to direct eliminations. Also, it should be noted that the 'best-of-five' format is the conquest variation with a ban.
The Massive Prize Pool for This Event is $250,000
Last year, we witnessed South Korean player Surrender (from team Planet Odd) bring the gold medal home, along with a whopping $60,000 check. While the silver went to the European powerhouse from Sweden – Orange (playing for team Alliance), who managed to secure "just" $40,000 for himself.
That's actually twice the amount that JasonZhou (from Team One More) and Purple Drank (from GamersOrigin) received. And these guys finished 3rd and 4th respectively so you can imagine just how much of a difference getting a silver medal can make, in terms of cashing out.
With such gargantuan prize pools though, it's no wonder that this tournament attracts some of the best Hearthstone players on the entire globe. To put things into perspective, Orange is currently ranked #8 in the world, while Surrender sits at #11.
Some Shocking and Fascinating Facts About Last Year's HCT
Last year's even provided some very intriguing data for anyone interested in obscure but fascinating facts and figures. If you're such a person, then the following paragraphs will be totally up your street!
For instance, here's a class breakdown of all the decks used on that tournament:
Warlock – 69%
Druid – 57%
Priest – 46%
Paladin – 34%
Rogue – 30%
Mage – 26%
Warrior – 23%
Hunter – 6%
Shaman – 1%
That's quite hilarious if you consider the fact that Shaman decks constituted only about a mere %1 of all the decks that players used for this event. Anyway though, let's see what the top 10 archetypes of the decks looked like:
Dragon Priest – 42 decks
Cubelock – 36 decks
Control Warlock – 33 decks
Spiteful Druid – 28 decks
Taunt Druid – 25 decks
Even Paladin – 24 decks
Crystal Core Rogue – 23 decks
Aggro Mage – 19 decks
Odd Warrior – 10 decks
Taunt Warrior/Murloc Paladin – 8 decks
The conclusion? I think it's rather obvious that Dragon Priests are for the win in this regard. Now, let's look at the most popular legendary cards:
Did anyone mention something about legendary Warlock cards? Thought so; and here are the most popular epics of last year's HCT summer event:
For all of you that fancy rare cards, these were the most popular ones:
This awesome and super intriguing info comes from the guys at HearthPwn and it's a real eye-opener for anyone interested in play Hearthstone competitively.
If you want to draw some sort of a conclusion here, It'd most likely be that Warlock decks dominated the HCT summer tournament last year and that it was simply legendary and epic Warlock cards-galore.
Conclusive Thoughts
There's no doubt that the upcoming HCT summer championship will be totally awesome. With a dozen world-class Hearthstone players and a superb prize pool, the fun is guaranteed!
Do you have a favorite pro Hearthstone player btw? And what are your thoughts about this HS tournament – do you think that it could be even better? Leave your answers in the comment section below!
And of course, don't forget to have a look at our authentic Hearthstone marketplace. This is the go-to place for buying/selling HS accounts and benefiting from top-notch power leveling, all done in a fast and secure manner!
For more, check this out: Hearthstone Kobolds and Catacombs New Expansion with Some Shocking Cards