In-Game Christmas Events You Shouldn't Miss for 2021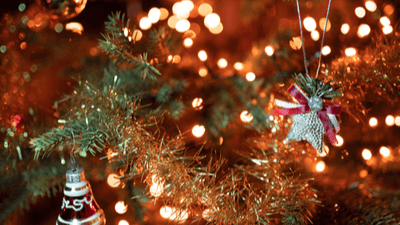 Merry Christmas!
'Tis the season to be jolly! Christmas is the best time of the year. It's when we get presents and celebrate the holidays with family and friends, after all. Everyone's getting into a festive mood, even gamers. This is usually when we get Christmas-themed events that deliver new characters and stories in online video games. MMORPGs, first-person shooters, heck, even MOBAs these days have Yuletide events that everyone can enjoy. Without further ado, here are some in-game Christmas events that should help you get fired up for December.
1. World of Warcraft's Feast of Winter Veil (Vanilla and Classic)
It's that time of the year again. Durotar and Dun Murough have a special set of goblins together with a bearded man, who's coming to Azeroth to celebrate Christmas in World of Warcraft. You'll find a new character called Great Father Winter, who's either an Orc or a Dwarf, depending on the faction that you're in. Accompanied by several of his green goblins that are working in the Snoweywood Pastures, this year's Feast of Winter Veil event is going to be quite the doozy. It's because the festivities for 2021 are going to be drastically different compared to the previous years.
It's important to know that no matter which version of the game that you choose to play, you'll get access to a few identical quests. The core facets of the Feast of Winter Veil event for this year are pretty much the same as it was the last year. For example, on December 25, in both versions of World of Warcraft, you get to open presents since it's Christmas Day in the Anglo tradition.
For World of Warcraft Shadowlands, the core of the Winter Veil event is relatively the same, but some additions make it stand out a bit more. The meat and potatoes of Shadowlands' Winter Veil feature silly tidbits that were added as part of the world event's achievement, which you will need if you're gunning for the 'Long Strange Trip It Has Been' rewards. Courtesy of the Merrymaker title reward, you'll have to take part in the event and complete all of the Winter Veil achievements. One of which is turning your mount into a reindeer, which you can get from the presents. There's also the Snoweywood Pasture mission where you have to beat the Abominable Snowman. By completing all of the quests, you'll become the savior of Christmas on the Outlands and Azeroth.
As for World of Warcraft Classic, the Feast of Winter Veil event for this version is rather barebones in comparison to the WoW vanilla. During the beginning of the event, you can find quest givers in all of the major cities which will take you to either Orgrimmar or Ironforge, depending on which faction you belong. The first quest is called "Greatfather Winter is here", which you can start from any zone. This is where you'll be tasked to find the aforementioned NPCs in those cities (Ironforge, Orgrimmar). The other quests in Classic are pretty much the same for the most part across SoM, Classic legacy, and TBCC servers. The only thing worth mentioning is that the Ogrila camp is now active in TBCC servers.
2. Animal Crossing: New Horizons' Toy Day with Jingle
Toy Day with Jingle is Animal Crossing: New Horizons' event where you can celebrate the Christmas eve holiday on December 24th. Besides giving gifts to your fellow villages, this is your chance to earn exclusive rewards. Once Toy Day begins, you can talk to Jingle outside of Resident Services to unlock the DIY recipe for the Festive Wrapping Paper. After that, craft the Festive Wrapping Paper to get the Magic Bag of present from Jingle. From there, you'll have to visit all of your villagers that are outside and indoors to give them presents from the Magic Bag. After delivering all of the presents, you may get your rewards from Jingle. You also have the option to exchange your gifts with villagers if you want to get Christmas Toy Set furniture items.
Of course, let's not forget about the Winter season. Winter in New Horizons is something that players look forward to because their island will be filled with snow. Winter starts around late November and will end on February 18, for those who are in the Southern Hemisphere. As for the Northern Hemisphere residents, they'll have to wait until May to participate in the snowy activities. During this time, you can gather snowflakes with your net throughout the whole season; these can be used as materials for crafting Winter-themed DIY recipes. The balloons in the sky will also showcase many winter recipes that require lots of those snowflakes. There are a total of 23 winter-themed recipes to collect.
3. New World's Winter Convergence Festival
This time of the year, many MMO and open-world titles deliver special events that allow players to have fun and celebrate the arrival of Christmas and Winter in-game. And of course, Amazon Game Studios had to create one for their game, New World. Announced as the Winter Convergence Festival, Aeternum's usual clear skies and warm weather will be exchanged for snow and sweater weather soon enough as the Winter Wanderer, Yeti arrives with a massive war.
During the event, you'll get to witness Aeternum decorated with Christmas trees and covered with snow. There are also multiple limited-time quests varying from level 15 to 60. The main theme behind the Winter Convergence Festival is a war between the negative and positive sides of the Yeti. You can earn Winter tokens by doing activities; these tokens can be exchanged in the Holiday Shop to receive event-themed items. To help the positive side of the Yeti claim dominance in the war, players must exchange as many of their Winter Tokens in the Holiday Shop.
Besides these quests, the new event will also introduce new points of interest and locations such as the Ice Caves where inside you'll find Winter Warrior's troops who aim to permanently bring the Winter season to the Aeternum. The Winter Convergence festival for New World will begin on December 14 and end on January 1, 2022. As long as the festival is active, there'll be special Holiday shops in the settlements along with 4 unique Winter Villages to start the main questline.
4. Overwatch's Winter Wonderland
One of the most popular Christmas-themed events for video games is Overwatch's Winter Wonderland which is set to return for 2021. For those that aren't familiar with Overwatch's holiday events, the first Winter Wonderland event happened in 2016. Ever since then, it has returned yearly for the players where they'll find loot boxes, cosmetics, exclusive skins, and more.
Each year in the Winter Wonderland event, you can jump back into Mei's Snowball Offensive which is an exclusive 6v6 brawl mode that's basically one huge snowball fight. The limited-time mode will take place on Ecopoint: Antarctica and will also alter Mei's abilities. As part of Mei's Snowball Offensive, Mei herself will be seeing some changes for the mode such as her primary fire only having one ammo which can only be reloaded by utilizing the piles of snow on the map. It's might seem like a huge blow for Mei, but the kicker here is that she can now kill enemies with one hit. Mei's ultimate ability will also be swapped for Flurry wherein she'll have infinite ammo for a short amount of time.
Besides Mei's Snowball Offensive, other modes that will be making a comeback include Yeti Hunter, Freezethaw Elimination, and Snowball Deathmatch. The 2021 Overwatch Winter Wonderland was originally expected to release on December 14 but Blizzard has since delayed the event due to "unforeseen circumstances". The event will likely last for 3 weeks and is estimated to end on January 4, 2022.
5. RuneScape's Golden Party Hat Hunt
It's been 20 years since Party Hats were up for grabs. Those fashion items granted their wearers absolutely nothing–and now, they're worth billions of gold, cementing it as RuneScape's most valuable items. Truly, it's a classic example of video game logic. The Party Hats were first given out during the 2001 Christmas event and as if straight from the horse's mouth, RuneScape developer Jagex stated they were intended to be disposable and worthless. There were no benefits to wearing them besides looking festive, and so a lot of the players trashed them after the event. What players didn't expect was Jagex not reissuing the hats for the next year, or ever again. Since the supply was already low from the very beginning, the hats became a symbol of status for an elder player. They are currently the most expensive item on the Grand Exchange, most of the time hitting a price of 2.1 billion gold.
This year, Jagex decided to dive into its archives to bring back what's arguably the rarest item in RuneScape history – the golden party hat. Through a new event that's running until January 3, 2022, you can get your grubby mitts on a new version of the classic "Partyhat" by doing "The Golden Party Hat Hunt" quest which will allow you to unlock one of the sought after cosmetics in a metallic sheen. This quest will require players to collect eight Golden Party Hat Shards. These shards can be acquired by completing discrete tasks like finishing the anniversary quest, "Once Upon a Time in Gielinor".