In-Game Christmas Events You Shouldn't Miss Out For 2021: FPS Edition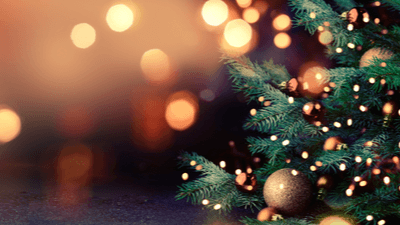 In-Game Christmas Events You Shouldn't Miss Out On
MMORPGs aren't the only games that get Christmas-specific events, even first-person shooters can join in on the fun too! We live in a day and age where online games are rampant. From World of Warcraft to Roblox, there's just about everything for everyone these days. That doesn't mean that single-player games are inferior though – it's just that playing online offers a different experience. Connecting with a community from all walks of life is part of the fun when engaging in online play. Without further ado, let's take a look at some of the Christmas events for FPS games that you shouldn't miss out on before 2021 ends.
Apex Legends' Raiders Collection Event
Last year, we had Mirage's Holo-Day Bash as the Christmas event for Apex Legends. This event offered a healthy mix of Weapon Skins, Apex Packs, Weapon Charms, and Banner Trackers. It was a four-week-long party that's packed full of a slew of new exclusive cosmetics that oozed the holiday cheer. There were plans to have it from December 12 to January, but it looks like Respawn Entertainment has other plans for us this 2021.
It's time to throw away your Santa hat because it's going to be a pirate's life for you. Respawn Entertainment revealed not too long ago that we'll be getting a pirate-themed event as the end-of-the-year festivities, but we certainly didn't expect the Raiders Collection Event. From December 7 to 21, the Apex Legends Raiders Collection Event will give players like you a chance to unlock event-limited Legendary cosmetics for Wraith, Wattson, Pathfinder, Loba, Revenant, Bloodhound, and Valkyrie. Each of the Legendary skins is designed to bring out the pirate in every player. But wait, there's more. Respawn Entertainment will also bring back one of the community's favorite limited-time modes, Winter Express, for the holidays!
This isn't a dream, Winter Express is back. The Winter Express offers squads the opportunity to board and capture the World's Edge train. But unlike before, Legends will now be able to pick their loadout before boarding the train, which is a first; play around to see which loadout is the best for you!
As with every event in Apex Legends, there's a Reward Track that you can sink your time into. The best part is that all of the challenges in the Reward Track will stack with your Battle Pass, letting you complete several missions/tasks at once. The Raiders Collection Event introduces 24 brand-new, limited-time cosmetics. If you manage to unlock all of the collectibles, you'll receive Wattson's Heirloom, the "Energy Reader".
The icing on the cake about the Raiders Collection event is that you don't have to shell out cash to participate in any of the festivities. You can just simply earn prizes just by playing during the event to receive rewards that include skins and Weapon Charms.
Valorant's 2021 Christmas Event
The next major update for Valorant is ways out, but that doesn't mean we can't speculate. There's currently no set time frame for Valorant's 2021 Christmas event, however, there have been leaks and speculations that the event will follow the same timeline as last year which resulted in the Christmas festivities starting in the middle of December and ending just days away from January starting.
We can expect the return of Snowball Fight for this year as well. This is the jovial-spirited core of Valorant's Christmas event and the game mode took place on a winter-themed version of the Icebox map that we know and love. In Snowball Fight, teams of five will duke it out using an enhanced version of Brimstone's grenade launcher that shot – unsurprisingly – snowballs. Each match lasts for about five minutes, and the first time that accumulates 50 kills wins the game. There are also gift boxes littered around the map that contain power-ups such as ricocheting shots, ice-skates, increased snowball size, and more. Should you perish, you'll drop the power-up that you were carrying. Altogether, Snowball Fight is a fun and lighthearted game mode that will most likely make a return for 2021.
Of course, we can't forget about the bundle of collectibles like skins and charms. It's what makes a Valorant event truly special, after all. Last year, Riot Games released impressive gun skins for the Winter Wunderland Collection. Those guns were time-sensitive and can change depending on the time of day of the game you were in. The guns featured houses that have warm lights at night, while on the day you'd see a charming albeit snow-covered village. Leaks for this year's Valorant Christmas bundle, Snowfall, doesn't impress fans though. Screenshots of the Christmas-themed bundle first surfaced on Twitter, courtesy of Mike aka ValorLeaks, a well-known dataminer for Valorant. The skin design of the Snowfall bundle is extremely similar to last year's Winter Wunderland bundle, resulting in a lot of players complaining that Riot Games should've put more effort into creating a new design from the ground up instead of recycling an old collection. Regardless, this is your chance to score a set of frosty weapons if you weren't able to make it to last year's Christmas event.
Call of Duty's Festive Fervor (Warzone and Vanguard)
Bring out those holiday decorations and ugly Christmas sweaters, because Activision has announced the Festive Fervor event for Warzone and Call of Duty: Vanguard. Warzone will be getting Christmas tree rewards on the Caldera map, while Vanguard will be having festive new modes, decorations for Zombies mode, and a holiday reskin for Shipment. Festive Fervor will be live for Vanguard on December 15, while Warzone players will have to wait just a bit longer as the event on their end will go live on December 16.
For Warzone's side, Caldera will be having festive Fir Trees. These will be marked on the map with a special tree icon. The trees will be placed at specific POIs across the island. Any squad that stays within the Fir Tree's zone for a short while will cause several supply boxes to appear out of thin air. These include special holiday crates that can contain legendary items for a match that you're in (limited-time rewards, coal, etc.).
Oh, and don't forget about Krampus! That's right, Krampus will be making an appearance in Warzone, specifically on both Rebirth and Caldera Island. Within minutes after a match starts, he'll start hunting players. The players that Krampus will be targeting will be completely random, but according to Activision, he tends to hunt down players that received coal from the holiday crates, so you better check your pockets for some coal if you did open a holiday crate or two during the match. Besides Krampus, Elves will also be spotted in both islands. These elves are rambunctious and will cause you a lot of trouble if you get anywhere within 10 meters of them. Should you and your Squad find and destroy them, you'll be able to receive rewards like a calling card or a double XP token.
For Call of Duty: Vanguard's side, the Festive Fervor event will include several holiday-themed modes. There's the Armageddon mode and Elf Team Six. The Armageddon mode is essentially a modified version of Drop Zone mode from the other COD titles. In this limited-time mode, gift-wrapped care packages will drop onto the map and both teams must fight for control of a marked area where the care packages will drop in on a set timer until a specific number of them are collected. When a team has collected the required number of packages, the zone will rotate to a new area. Points are only scored through skills in Armageddon mode, with bonus points being awarded to players who have earned a killstreak.
IN Elf Team Six, on the other hand, you'll have to seek and destroy the elite Elf Team Six. The Elf Team Six members will be hidden around Vanguard's multiplayer maps and randomly appear to players. Anyone that takes down these members will earn killstreak progress and match score, similar to what you'd expect if you were to play Call of Duty: World War II's Leprechaun mode where you had to chase down speedy leprechauns for points.
Just like in Warzone, Krampus will also be coming to Vanguard. Krampus will be picking his victims carefully, specifically, the naughty ones. Just who is on Krampus' naughty list, you ask? Well, it just so happens that he has something in store for those who camp other players in Team Deathmatch and don't play the objective in respawn-enabled game modes. According to Activision, Krampus will be appearing during matches targeting players that have the least impressive objective score.
Lastly, Vanguard's Shipment map is getting a festive makeover thanks to the Festive Fervor event. With blankets of snow on the ground, presents, and Christmas trees, you'll feel that the holidays are finally here. Sadly, the same treatment wasn't given to the Zombies mode. The only mention for the Zombies mode was a simple holiday overhaul to places like the home base of Stalingrad in Der Anfang and the Gunbench.