A List of the Halloween Events Gamers Can Check Out Now (Part 2)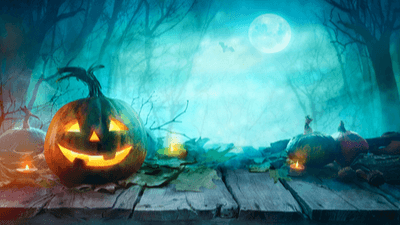 Blade & Soul
Event: Blade & Ghoul
Duration: October 1st – November 10th
Blade & Ghoul & Scares
The aptly named Blade & Ghoul is the game's take on a yearly Halloween event. Blade & Ghoul has seen several years of success and the developers at NCSoft always go the extra mile by including other smaller updates to the game; meaning, it's not just always event-oriented stuff, they also update the game by refreshing other gameplay elements.
Festive Activities during Blade & Ghoul
For this year's event, we can expect the dungeon Forest of Echoes. For completionists, the challenge comes with three escalating achievements, each with 10 points attached:
High Rank – Players should rank 30 to 11; bestows the title "Echo Hero"
Elite Rank – Players should rank 10 to 2; bestows the title "Echo Conqueror"
Top Rank – Earn the top rank, 1st; bestows the title "Echo Legend"
They've also unlocked enchantment for several items; namely, the Spiritwaker Necklace, Precipice, Zenith and Meridian Mystic or Soul Badges, which can now be mythically enhanced.
From October 6 to November 10, there are also 4 in-game events included in the Blade & Ghoul 2021 event:
Splendor Spell – Players may be able to obtain Wishing Charms and/or Festival Coins by opening Antique, Pristine, and/or Wishing Lamps.
Realmrift Supply Chain – A series of quests that will reward players with Corsair's Comb, EXP, and other consumable goodies.
Divine Secrets – Players may be able to obtain Divine Fragments from the usual Daily and Weekly challenges in the game.
Festival Coin Collector – Arguably the biggest of the four; four players (and only four!) will be rewarded special prizes based on the amount of Festival Coins they earn (and this ties in nicely with Splendor Spell); each prize below will be assigned to one winner:

Awakened Everspark Soul
Awakened Brightwill Soul
Awakened Majestic Heart
Awakened Morning Star Talisman
More Information
This year's Blade & Ghoul event is chock-full of details and it's best that we include a link to the full article; it could be worth knowing all the ins and outs of the changes being done if you're interested in delving deep into this year's Halloween event for Blade & Soul.
World of Warcraft
Event: Hallow's End
Duration: October 18th to November 1st
Hallow's End… But it Happens Every Year
It is the spookiest time of the year in Azeroth. Blizzard has made a tradition of hosting silly events for players to enjoy on most major holidays and Halloween is no different. Hallow's End is a celebration of the Forsaken freeing themselves from the domination of the Lich King, and this year's version will begin on October 18th and last until the November 1st.
The Scariest Time of the Year in World of Warcraft
While the exact details haven't been released, it will likely be similar, if not almost identical, to past iterations, so players can celebrate by Trick or Treating, hunting for Pumpkin Bags, bobbing for apples, or killing the Headless Horseman (which might not exactly be a happy occasion for him).
There are also more mundane activities such as collecting candy buckets scattered around Azeroth and the Outland or completing a variety of daily quests. Players can earn a variety of rewards including exclusive mounts, costumes, masks, wands, toys, pets and more.
Star Trek Online
Event: The Fall of the Old Ones
Duration: October 13th – To Be Decided
The First Halloween Event for Star Trek Online
Live Long and Shiver… because it's a spooky first for Star Trek Online: an exciting new Halloween event. It is titled "The Fall of the Old Ones" and will involve the invasion of Old Ones, who possess a device known as the Transmuter, which the Devidians are trying to possess. It's up to the player to make the journey to Pyris VII, explore a gothic castle filled with Star Trek's two most menacing enemies, and maybe escape with their lives. Participating in the event grants progress towards a variety of rewards including The Transmuter Wand Universal Kit Module and an Old One Vanity Pet, players will also receive ore and reward boxes as they make progress in the event.
Runescape
Event: Hallowe'en
Duration: 10/18 – 11/1
Items Available During Runescape's Halloween Event
Of course, Jagex wouldn't want to miss out on Halloween celebrations. Runescape is bringing back three of last year's activities while adding two entirely new ones! For a look at what Halloween Event specials are available, take a look at the PlayerAuctions marketplace.
What's coming back includes helping Fragmented Souls with Death, preparing Plague Soup with Pestilence, and finding bones for Muncher with Death's Dogwalker. One of the new activities is a yet-unnamed skeletal hack-and-slash activity. Players will have to leap in and use special abilities to cut down skeletons. It's likely to give rewards through a point system, with higher points yielding greater rewards. You can get Spooky Tokens, as well as Slayer and Magic experience through this activity.
Spooky Activities
The other new activity for this year is cannoning Crassians. It's a tower defense game, with the Crassians moving toward their goal from three lanes. You'll have to defend those lanes and keep them from reaching their destination. Doing this activity rewards Hunter and Fishing experience as well as other rewards.
During the event, you can exchange tokens for various event-only items. It's a great chance to get old cosmetics, and there's also going to be new ones as well! These cosmetics are otherwise unavailable, so get them while you still can because they might not be available next year.
OSRS
As for OSRS, there's no news on their Halloween event yet, but you can be sure there's going to be one. There have been years when RS3 didn't celebrate it, however, it's going to be a first for OSRS if there isn't one this year.
Guild Wars 2
Event: Shadow of the Mad King
Duration: October 5th – November 9th
Shadow of the Mad King: Clock Towers and Madness
The Shadow of the Mad King returns this year, bringing with it spookiness, pranks, and candy! It also opens up several activities players can do as a break from farming, grinding, and questing. There's the Mad King's Labyrinth, his Clock Tower, and the Ascent to Madness. Along with that, some minigames are also available, such as Labyrinth (and other) Races, Mad King Says, Lunatic Inquisition, a scavenger hunt, and Reaper's Rumble.
Halloween Rewards & Activities
Players get the chance to earn weapon skins (Haunted, Demon-Haunted, Royal Flame), weapons (Arachnophobia, Revenge, etc.), armors, and various rewards. These minigames run every two hours or so for some. Others can be started by players so they can play with (or against) friends. Don't worry about the races either since you can rent mounts from a nearby NPC if you don't have the required mounts.
Any self-respecting Halloween event should have candy, and the Shadow of the Mad King isn't any different. Candy Corn and other sweets can be earned from all kinds of activities. These sweets can be eaten directly or be used in a variety of recipes available only during the event. Some of them are ingredients for various Minis, so collect them all.
Warframe
Event: Nights of Naberus
Duration: October 15th – November 3rd
Get Lost During the Nights of Naberus
Even in the depths of outer space, the Tenno operators still celebrate Halloween. The game's celebrations center around the Nights of Naberus, happening in the Necralisk in Deimos. Of course, the player must have progressed enough to reach it to participate.
Items and Activities
On Deimos you'll see the Necralisk kitted out in decorations, especially Daughter's area. Picking the 'Naberus Treats' option when talking to her, and you'll get the event-exclusive store. It's filled with spooky cosmetics and limited-edition items. An item of note is the Nyctalus Ephemera, which certainly ups the spooky factor of warframes. Players can exchange Mother Tokens for these items, so get farming!
Aside from these offerings, the game's marketplace also offers Day of the Dead-themed items for warframes. Due to the influence of the real-life celebration, all these cosmetics have black and white skeleton prints. What makes this even better is that these cosmetics are permanent, and you can rock the Halloween look all year long. That is, except for the Dullahan Pumpkin Head, which expires after the event.
This marks the second time this event has been run in Warframe, setting a precedent that it will run next year as well.
Team Fortress 2
Event: Team Scream Fortress 2
Duration: October 5th – November 7th
Get Ready to… Scream Fortress 2
Valve's team-based first-person shooter game won't lose out to other games in the Halloween celebrations! Appropriately titled 'Scream Fortress', there are many things' players can do and enjoy. Since October 1st, Halloween-themed cosmetics have been unlocked for use again. You can now run around with all kinds of themed cosmetics, from animal heads to other scary or sweet costumes. Moreover, players can also obtain holiday-themed effects, taunts, and warpaints during the event.
Halloween Fun in Team Fortress 2
Halloween Contracts are extra objectives to do as you play the game. From collecting souls to defeating bosses, the objectives add an additional challenge to every round. Especially if you're going for the bonus objectives. Of course, being a cooperative game, don't go keeping others from completing their own contracts. Never ruin the holidays for other players!
During the duration of the event, there are Halloween versions of some of the usual maps. Some new ones were also added as limited maps. Examples include Erebus (Attack/Defend), Farmaggedon (Player Destruction), and Los Muertos (King of the Hill). They won't be around forever, so enjoy these maps while they're available.
Scream Fortress will end on November 7th. Time flies by when you're having fun, so don't forget to do those Contracts and collect every cosmetic that catches your eye.
Pokémon Go
Event: Halloween Mischief
Duration: October 15th to October 31st
Halloween Mischief and Shiny Scares
Pokémon trainers far and wide can enjoy spooky vibes during the Halloween Mischief Event. Trainers can enjoy increased chances of encountering Poison, Psychic, Dark, and Ghost types. There's also costumed Pikachus, a shiny Spinarak, and more to catch.
Gotta Spook 'em All
Trainers can also join in the fun with new creepy avatar items. From scarves based on ghost Pokémon to Pokémon-shaped pumpkin heads and stickers, they can dress to suit the holiday. Some spooky bundles are also available for purchase in the shop, containing various items for player progress.
Aside from the usual above-typed Pokémon, there are special raids so that you can capture a Giratina and the Mega Gengar. Both Ghost-type Pokémon are incredibly powerful, the former being a Ghost/Dragon, and the latter with the same typing as normal Gengar. However, because of its Mega-Evolved state, it has boosted stats, making it a powerful pokemon.
Galarian Slowking also made its debut in Pokémon Go. Catch a Galarian Slowpoke and evolve it into this spooky version of Slowking! It may tie into the research tasks Professor Willow assigns trainers about Hoopa.
Later as the event is ending, there will be increased chances of encountering Darkrai and Mega Absol in raids. With luck, you might encounter shiny versions of the latter. That's a rare red-and-white-colored Absol, which looks really cool.
Freaky Tunes
To up the spooky factor of the event even more, a remixed version of the Lavender Town music will play nightly up until the event ends. That BGM is already spooky on its own, and the remix just ups the sinister and mischievous vibe of the event. Turn up your music at night and enjoy the holiday vibes!