Nier Reincarnation Tier List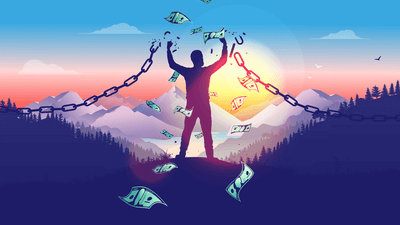 Square Enix is famous for releasing top-rated role-playing video games, and NieR Reincarnation is no exception. The game was released on February 18, 2021, for Android and iOS that takes place in a realm called The Cage. Players often need clarification when choosing the best weapon and character pairings, but do not worry! We got you covered. The NieR Re[in]carnation is here to help you by ranking them all into multiple tiers to eliminate confusion.
We even took the liberty of adding additional information to guide you on properly using your re-rolls to shuffle the random characters until you get a great pull!
Our tier list has been divided into four, S, A, B, and C, that vary from the best weapons and characters that factor in their utility and how effective they are in your roster. We also have some suggestions to help you understand which characters you should progress with as soon as possible.
S Tier
The godly tier of all characters in the game, with perfect balance and status, you can never go wrong with having them in your team. S-Tier characters look down on all the other tiers.
063y – Fractured Prisoner
2P – Mock Machinery
Gayle – Gelebretory Hunter
A2 – Divergent Attacker
Fio – Intoner Girl
Fio – Frozen-Heart Princess
Emil – Divergent Oddity
Noelle – Celebratory Gunman
Noelle – Abyssal Weapon
Noelle – Fractured Weapon
Griff – Abstract Captain
Yurie – Abstract Ruler
Yurie – Celebratory Ruler
The World-Ender – Divergent Lad
A Tier
These lines of characters only have just made it to be close to the top, but they need to be more powerful compared to the might of S-Tier characters, but they can make a difference when playing them correctly.
2B – Divergent Battler
Gayle – Abstract Hunter
Gayle – Bloody Hunter
Akeha – Summer Assassin
Fio – Summer Girl
Dimos – Abstract Gunman
F66x – Abstract Captive
Priyet – Celebratory Werebeast
Priyet – Abstract Werebeast
Fio – Abstract Girl
Joker – Caged Rebel
Rion – Frozen-Heart Revolutionary
Rion – Shadowbound Exile
Rion – Abyssal Exile
Marie – Celebratory Songstress
Saryu – Guardian Witch
Rion – Mechanical Exile
Griff – Celebretory Captain
Rion – Summer Exile
Levania – Reborn Beast
Zero – Divergent Sister
B Tier
These guys are only good for beginners, easy to manage and utilize, but become squishy in the long run. You can do little with them once you get into the late-game stage.
Yudil – Abstract Boor
9S – Divergent Scanner
Argo – Celebratory Traveler
Akeha – Abstract Assassin
Akeha – Abyssal Assassin
Akeha – Dissenting Assassin
Akeha – Mechanical Assassin
Akeha – Celebratory Assassin
Dimos – Dessenting Gunman
F66x – Dissenting Captive
Fox – Insightful Emperor
Fio – Celebratory Girl
Fio – Dissenting Girl
Fio – Mechanical Girl
Fio – Simulacrum Girl
Kainé – Divergent Warrior
Queen – Virtuous Priestess
C Tier
Sorry fellas, but these C-Tier characters did not cut. All the resources to get them to stand a chance against the most challenging enemies would be a waste. The buffs they need are no longer through upgrades. They need help from the developers themselves.
Argo – Abstract Traveler
Argo – Dissenting Traveler
Crow – Scheming Justice
Lars – Abstract Soldier
Lars – Reborn Truant
063y – Abstract Prisoner
063y – Abyssal Prisoner
When Performing a re-rolls in NieR Re[in]carnation is pretty straightforward. Read the instructions below and follow them in order:
Open the game until you reach the home screen and the login options appear.
To re-roll, all you need to do is create a guest account.
Complete the first tutorial and earn gems.
Then finish the first chapter and collect another 4500 gems; you can check for them in the mailbox.
After collecting the gems, you must select 10x re-roll and tap "Confirm" to receive a new character.
If, in the unfortunate scenario, you're still unsatisfied with the one you have pulled, repeat the process from the beginning.
If you are satisfied with your re-roll, you can link your Social media ID or Google account with NieR Re[in]carnation to keep the character.
Additional Tips When Playing
We are now done with our NieR Re[in]carnation tier list guide. Hopefully, this gave you insight into which characters are the best; your gameplay will improve significantly by learning how the game works and each character. Here are some tips you can also follow when playing the game in general:
When starting the game, follow the path laid out for you. When starting your incursion into The Cage while guiding the girl and Mama through the map, follow the path, and it will lead you straight to your first Scarecrow. The game is pretty straightforward, and there is no danger of getting lost or sidetracked, but when the course has been set for you, feel free to keep going.
It is hard not to re-roll, as the way to obtain characters is through the game's gacha-system, which randomly gives you characters. With the guide we made for you, you can determine whether a character is worth getting.
Constantly upgrading your characters is a must-have in any RPG game. Preparing them to become the best they can be before entering harsh battles that will test how strong they have become. Complete battles, quests, and missions to get the upgrade materials you need to surpass their limits.
Companions are tiny creatures that attach themselves to your characters when they need assistance. Despite striking only once, companions can significantly deliver a heavy blow when upgraded. They will even remain active until the hero they are accompanying has been taken down by the enemy.
When exploring The Cage, keep an eye out for any Black Birds, as they spawn randomly but hold enchantment materials for your character or weapon. These are very useful, especially during the early game phase.
Sell your lower-tier weapons; 2-star weapons could be more helpful even when they have reached their maximum level. Hold on to any 3-star and 4-star weapons instead. Then equip those gear for your party, while any 2-star gear is sold for extra gold.