Seven of the Best Casual Co-Op Games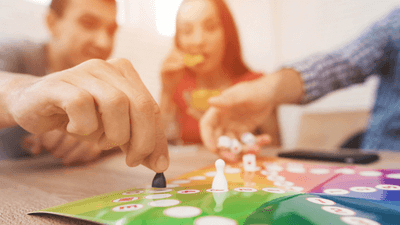 Playing games with friends has always been a great way to spend a day, whether it's a board game, sports, or online games. PC and console games have seen an increase in popularity when it comes to hanging out with your friends ever since the pandemic began. There is a lot of content that players can try out and bosses to beat. After all, what's more, powerful than the power of friendship?
There are a thousand other games that gamers can choose from. Each title will have its own quirks and gimmicks that will invite different people. Friends may be more inclined to play games where they can shoot or fight other groups or choose to play casually in worlds where they can farm or create buildings for their characters.
We've shortlisted some of the casual and less intense coop games that friends can play together in this article. These contents can either be played in pairs or in groups. Some popular coop games include Minecraft, Animal Crossing: New Horizon, and It Takes Two, but there are many more. Here are some of the best casual games that players can try out with their peers:
Jackbox Games
Jackbox has been the staple for online party games or gatherings. The franchise provides multiple party packs that players can buy. Each collection will feature different sets of minigames that are easy to learn and very entertaining to play.
Aside from being a fun online party game, Jackbox multiplayer matches can be shared with other people. Only one person needs to own the game since they can screen share the whole thing with friends. Those who don't own a copy just need to go to Jackbox.tv on their PC or mobile phone and enter the room code they want to join in.
Pico Park
Pico Park is a cooperative action puzzle game featuring 2-8 players. The game's objective is pretty simple as gamers only need to look for keys that will let them unlock doors to ascend to the next stage. The game's cute and straightforward graphics are balanced off by the game's increasingly tricky gimmicks.
For each level, players must think about how they should proceed with their current stage. Each phase will feature various puzzles and trials that friends will have to figure out. The further a group goes in the game, the more complex the levels will get, and players will have to increase their level of cooperation.
Among Us
The iconic multiplayer social deduction game has created a new genre for players. There will be two sets of groups aboard a spaceship or inside an off-planet base in Among Us. The first group will play as crewmates whose objective is to finish all their tasks while staying alive. Meanwhile, another set of people will play as impostors who will try to kill several crewmates before filling up the taskbar.
Among Us is free to play on mobile devices, while PC users can buy the game for a meager price. The game is enjoyable to play with friends as players bicker among themselves in figuring out who the impostors are. These situations create some of the funniest interactions that people can see.
Gang Beasts
For players who are looking to have an all-out brawl with their friends, then Gang Beasts is the game for them. The franchise features a silly party game wherein comically gelatinous characters fight each other in a melee brawl. The objective of the game is to be the last Beast standing.
Gang Beasts features hilarious ragdoll mechanics as players knock themselves out and throw each other off bounds. The game also places characters in hazardous locations which gamers can exploit. It's fun to see friends duke it out against each other, only to fall off the platform simultaneously.
Humans Fall Flat
This game is another online coop where players explore different settings and try to figure out how to clear the area. The game is a light-hearted puzzle platformer that employs ragdoll physics. The coop can host up to 1 to 8 people using wobbly avatars.
Humans Fall Flat is a very casual and fun game to play. Friends can play this platformer at a slow and relaxing pace as they try to solve the puzzles presented to them. Alternatively, gamers can spice the game up by intentionally sabotaging their team by carrying them off to ledges.
Sea of Thieves
Friends can channel their inner pirates in the vast world of Sea of Thieves. The open seas offer friends many things to do, like looking for lost treasure or fighting skeletal remains of legendary crews. The game also features story-driven questlines and lore involving famous figures such as Captain Jack Sparrow.
The pirate-themed coop sees players function as a crew to survive the dangerous open waters. Sea of Thieves can host groups of 1 up to 4 people, which will increase the size of the ship. Friends will have to work together to survive and take home their loot, from fighting fleets of ghost ships to getting attacked by the Kraken.
Stardew Valley
While the farming simulator has been around since 2016, the game's multiplayer mode was only released around August of 2018. The farm sim gives players a glimpse of a simple agricultural life as they plant their crops, tend to their animals, and explore their surroundings. The casual pixel games offer a relaxing alternative to friends.
While more popular titles such as Animal Crossing: New Horizon offers players are more vibrant atmosphere, Stardew Valleys' simplistic yet charming graphics make it a fun game to play. Friends can enjoy many activities as they build up their own farms. The multiplayer mode can host up to four players and does not require a server setup.
These games provide fun alternatives to some of the more popular titles in the industry. However, there are still more games to discover aside from the ones listed here. Overall, playing these casual games can be a great bonding experience for friends.