The Nintendo 3DS and Wii U eShop Will Officially Close in March 2023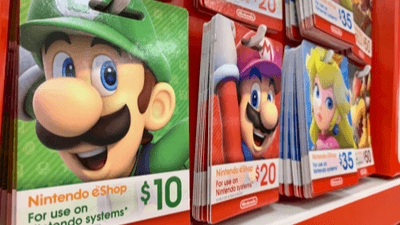 We knew it was coming sooner or later, but it's still tragic to hear. Nintendo announced on February 15, 2022, that it will close its online stores for the Nintendo 3DS handheld and Wii U console in late March 2023. After those stores called the Nintendo eShop shut down, it will no longer be possible to make digital purchases for the Nintendo 3DS and Wii U family systems. The closure of both systems' eShops also means that free content and game demos will no longer be able to download as of March 2023. The year 2023 may seem far off when you think about it, but Nintendo will make it more difficult to purchase games and DLCs starting in 2022. Following this announcement, Nintendo added that as of May 23, 2022, credit cards can no longer be used to add funds to an account in the Nintendo eShop of the 3DS and Wii U. Just a few months after that (August 29, 2022), Nintendo eShop cards won't work anymore.
Expected, But Disappointing Nevertheless
All of this is expected stuff – the Wii U is 10 years old this year and the 3DS eleven, so digital store closures were bound to happen sooner or later. What's disappointing about these closures in particular though is that both shopfronts offered users the ability to purchase and own many of Nintendo's greatest titles, which is arguably something that you're now largely unable to do ever since the company switches over to a subscription-based model with the Nintendo Switch Online.
When the announcement was first made, there was a FAQ just below it that had the question asking if there were plans for Nintendo to make these classic games available to own in some other way. Much to the dismay of fans, Nintendo answered that they think that their Nintendo Switch Online service is the best and most effective way to make classic content easily available to a broad range of players. They then ended with the words "We currently have no plans to offer classic content in other ways" – a smack in the face for many. I don't know about you, but Nintendo saying that statement is basically telling us that "yeah sorry but we can't do anything about it", because under zero circumstances is a subscription-based model an acceptable substitution to owning the game in the first place. What's especially wild is the fact that not long after publishing this, Nintendo wiped that section in particular of the Q&A from its site. If you go and check the post on Nintendo of America's website, it's gone.
A Blow for Game Preservation
Digital storefronts for old (and discontinued) hardware being closed isn't surprising, but the bigger issue here relates to game preservation. These eShops offered large catalogs of older titles from the likes of the NES, SNES, GameBoy, N64, and DS eras – not to mention the actual Wii U and 3DS titles that were only released digitally.
According to Nintendo's eShop data, there are 842 digital Wii U games currently available to download in North America, 684 in Japan, and 838 in Europe. These figures include download versions of retail games and Virtual Console titles. When these titles are removed from the data, you're left with 450 digital-only games in North America and Europe which will not be available after the store closes (this varies by region).
Compared to the Wii U, the scale of the impending eShop closure's impact is significantly larger on the 3DS due to its far greater library of games. Looking at the data, there are 1,099 digital titles in North America, 1,331 in Japan, and 1,075 in Europe. Just like in the Wii U's case, this includes all the retail titles with digital versions and Virtual Console titles. In the west, over 600 download-only 3DS titles will be removed from the eShop. Again, this varies by region. While many of these games will still be available on other systems, the two-screen layout of the 3DS means it has a healthy number of exclusive titles. Notable examples of games that will essentially be gone forever include Fire Emblem Fates, Shin Megami Tensei IV (for Europe users), Pokemon Picross, and many more.
Final Thoughts This is another failure on Nintendo's part to ensure game preservation – an issue which the whole industry already struggles with. While many classic TV shows and films remain accessible through streaming services and home media (this can still be up for debate), it's regularly harder to play older video games. As a result, this has led fans to live the pirate life to play games that companies like Nintendo are otherwise not making available through any modern platform. Nintendo is known for viciously protecting its intellectual property from pirates, but based on the answer they gave, emulation and other formally illegal options might become the only way for us to play games that are scheduled to be lost forever after the store closures