The Underlying Problems of the Nintendo Switch OLED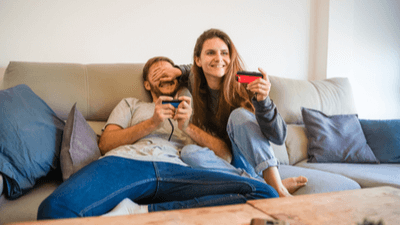 The latest Nintendo Switch model is here, complete with a new OLED display. Nintendo has done a few revisions of their hybrid console since the original release. We've already seen the Nintendo Switch V2 which had a better battery life but was functionally identical with the V1. Then there was the Nintendo Switch Lite which was perfect for those that don't mind going sans-dock if it meant cutting the price down by a significant margin. However, in terms of technical specifications, The Nintendo Switch OLED has received the most substantive upgrades. An OLED and bigger screen, a better kickstand, enhanced speakers, and a new dock design–what more could a first-time Switch owner want? But before you click that "Check Out" button, there are a couple of underlying problems that potential buyers need to be warned of.
Joycon Drift is Still Present
I'm sorry to confirm this but the drifting issues that have plagued joy-con controllers for years are still present on the new Nintendo Switch OLED model. In the weeks prior to the release of the OLED Switch, there were speculations that newer version had hidden improvement which solved the joy-con problem. While Nintendo has confirmed that the Nintendo Switch OLED's joy-cons do have reliability improvements compared to the launch models (also known as v1), it's best to not take them at their word. Nintendo's Technology Development Department commented that they're continuing to make improvements that aren't visible to the naked eye. However, they also stated that wear is unavoidable if parts are physically in contact. Translation: Joy-con drift is still a problem that owners of the new Nintendo Switch OLED will have to deal with.
New Switch Means New Accessories
When the second version of the Nintendo Switch came out, the changes that were made when compared to the original were not noticeable on a tangible level, as far as the actual product itself. However, in the case of the Nintendo Switch OLED, the tablet of the console is a millimeter taller. That height increase is enough for many available accessories in the market to be unusable.
Now, for those that are preparing to purchase the OLED model as their first Switch, this isn't necessarily a problem since there are already a few accessories that are specifically designed for the OLED Switch. However, it's important to keep in mind that it's a bad idea to purchase accessories such as grips and cases that have been available for a long time since they're most likely for the Switch V1 and V2 models. As for the Switch owners that are gunning for the OLED Nintendo Switch to be their second (or third or fourth) console, then they'll have no choice but to get new and compatible accessories for their new Switch. Trying to force on grips and cases that weren't meant for the Nintendo Switch OLED will only result in the unit possibly getting nicked or damaged. Companies such as Skull and Co. and Satisfye are already working on getting new grips for the OLED Switch, so it shouldn't take a long time before you can buy accessories that work.
Should You Be Worried About Screen Burn-In Issues?
One of the most common concerns about the Switch OLED model is the screen burn-in. According to Bloomberg, the screen that's used in the Switch OLED was supplied by Samsung, a company that has been the pioneering force behind OLED screen technology over the past few decades. The question on everybody's mind is whether burn-in will become a problem after using the Switch OLED for a few years. As a general primer on how burn-ins occur, they happen with displays if they show the same static image for long enough. This happens to phones, TVs, and almost anything that has a screen. However, we've come a long way since the days when displays could burn-in after just an hour or two. And thanks to Samsung manufacturing the 7-inch panel, it's arguably best-in-class in metrics such as longevity or reliability
All in all, for those of you who are just planning on using the Nintendo Switch OLED on a normal schedule, then you'll likely avoid any screen burn-in problems. There are ways to avoid screen burn-in such as limiting your brightness levels, playing a variety of games with different color palettes, or not turning off the sleep timer. Overall, these are just a few commonsense ways to ensure that your Switch lasts longer and burn-in shouldn't be a deal-breaking concern for prospective Switch OLED buyers.