Xbox Game Pass is A Financial Success, Earning $230 Million Revenue In One Month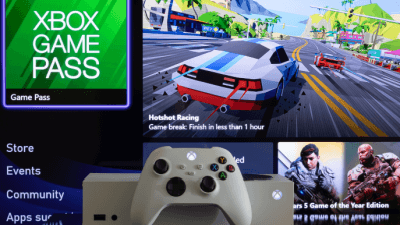 Microsoft has recently provided new insights into how the Xbox Game Pass is doing profit-wise. In the FTC v. Microsoft federal case, it was revealed that the average revenue generated per subscription was $9.26. With over 25 million subscribers as of January 2022, the service has generated a whopping $231.5 million in revenue in a single month.
Besides the console users, 3.1 million active PC Game Pass users pay $9.99 monthly to retain their subscription. This aligns closely with the console subscribers' revenue.
A Bulk of Microsoft's Revenue Relies on Their Console Users
We all know Microsoft to be a major player in the industry, famous for the Xbox and its online services, such as the now-defunct Xbox Live Gold. Their number one revenue generator in recent years has been the Game Pass subscription service. The data from the FTC v. Microsoft federal case confirms some details about the said revenue.
Per the disclosed information, the Xbox Game Pass on console has made $2.9 billion in revenue in 2021. During April 2022 alone, the reports show that Microsoft yielded around $231.5 in revenue. The calculation is based on the fact that the subscription price of the Game Pass (on average) costs $9.26 per user. This aligns closely with the original subscription cost of $9.99 per month.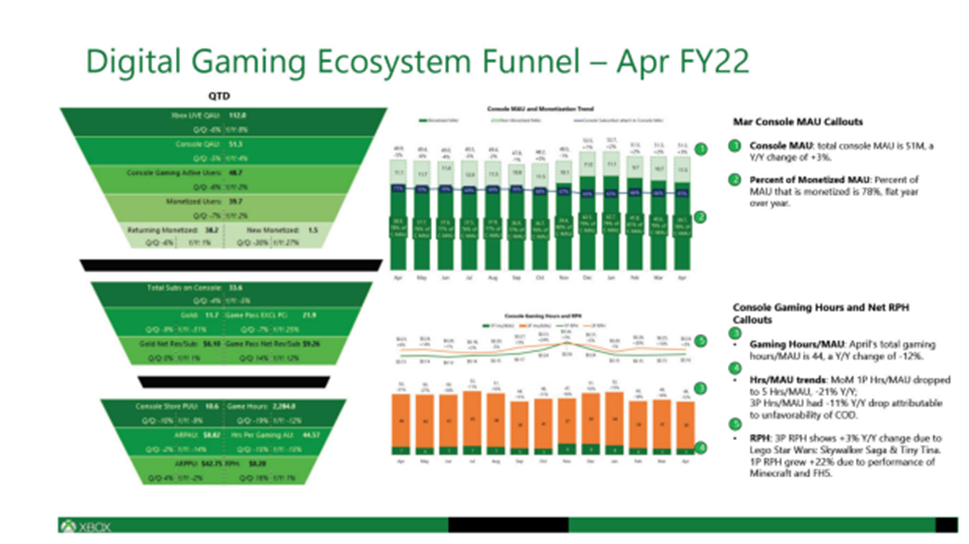 The numbers give insight into the demographics of Xbox's subscribers. A hefty chunk of Game Pass users mainly use the Xbox One and Xbox Series S/X consoles, with 21.9 million active subscribers out of 33.6 million as of April 2022. There are also 3.1 million PC Game Pass owners. It's worth noting that the statistics don't include the recent growth spurts in the past few months.
Long-Term Impacts of the Game Pass
The Game Pass offers undeniable value to its subscribers, but others have raised concerns about its long-term impacts on the gaming industry. The shift from preferring to own physical copies of games to digital-only access has already begun—notably when Microsoft and Sony announced diskless versions of their Xbox and PlayStation consoles.
While the Game Pass is beneficial to many, it could lead to a scenario where access to more games becomes more restricted or monopolized—potentially resulting in increased subscription costs, which we've already seen in other subscription models like Netflix.
Microsoft's commitment to bringing affordability and inclusivity to the table is commendable, but many still have a tinge of uncertainty and unease about the whole thing. An industry that relies on a subscription model could pose challenges. From reduced game availability to potentially increased prices, there's a chance that Game Pass might follow a similar trajectory to that of Netflix. And just so you know, Netflix recently lost $18 billion in value, most likely due to its crackdown on password sharing.
At the end of it, we can't deny the growth and dominance of the Xbox Game Pass, but its future implications are a cause for concern. As we transition to slowly having digital-only game releases, we should all be aware of the balance between corporate profits and consumer benefits.