PoE Crucible League Console Release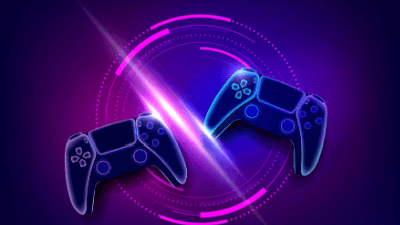 Path of Exile's Crucible League has been live for several days now, and many gamers have been enjoying the expansion so far. The latest update has seen the active players skyrocket according to the latest statistics. However, console users have yet to experience the intricacies of the new mechanics. Fortunately, Playstation and Xbox players can play the new Crucible League very soon on their accounts.
When Will PoE Crucible League Come to Consoles
While the Crucible League has been available since April 7 (PDT), not every platform could play right away. The initial release was only available for PC and Mac users, so console players could not participate in the first few days of merriment. Fortunately, the release of PS4 and Xbox is not that far, so gamers can soon check out the latest expansion. Here is the release date for the Crucible League for consoles:
April 12 8:00 PM (EDT)
April 13, 8:00 AM (GMT+8)
Players should note that the downtime for the console release will occur around three hours before the patch. If you still have some unfinished business in the previous League, then you should wrap things up before the maintenance.
What You Should Know About the Crucible League
The latest League introduces the Crucible mechanic, which will allow players to take their weapons to newer heights. Players can discover various forges throughout Wraeclast that will allow Exiles to channel the powers of the ancient Titans. Gamers should be prepared for the process is not without danger as hundreds of molten monsters will try to disrupt you. If you do manage to succeed in using the forges, you will be given access to various skill or vendor passive abilities for your weapons.
Aside from the new League mechanic, there are also tons of other changes being introduced to the game. These things include a new set of Unique items and skill gems. If you are one of those people who likes to collect named weapons and equipment, then you should check out the following:
New Skill Gems
Quickstep
Snipe
Vaal Animate Weapon
Momentum Support
Vaal Ice Shot
New Unique Items
Blood Price
Bloodnotch
Soulbound
Stormseeker
Tainted Pact
It should be noted that these are not the only new changes to the game. There are also some overhauls to the Breaches and Abyss features. There will also be some improvements to the Saboteur and Pathfinder Ascendancies. The Atlas Passive Skill Tree will also get a new feature called Gateways that will allow players to access nodes at the opposite end without any connecting skills.
How Good is the Crucible League?
Path of Exile's Crucible League is turning out to be one of GGG's most successful and popular releases in recent years. While the previous Forbidden Sanctum did find some degree of success compared to its predecessors, this expansion has seen a dramatic increase in active players based on recent statistics from Steam Charts.
Path of Exile has allegedly hit around 321,189 concurrent players, which is a far cry from the game's average of 50,000 per League launch. While the hype around the Crucible update has died down a bit, the game still maintains around its average player count. Some have attributed the increase in people trying out Path of Exile to the post-beta feelings that Diablo IV has left.
Support the Crucible League
If you find the new expansion enjoyable and want to receive cool and awesome cosmetics, then you should consider supporting Path of Exile by buying the latest Mystery Box. Similar to the Sentinel and Kalandra rewards, the Crucible Mystery Box will contain tons of cool items like thematic variations and other microtransactions. Here are the two variations that you can get from the game:
Crucible Mystery Box – one random prize + Crucible theme
Crucible Mystery Bundle – five Mystery Boxes + Crucible Theme
What you get from the boxes is completely random, and the list of things that they might contain is impressive. These rewards range from cool armor cosmetics to awesome character effects. Here is the content of the Crucible Mystery Box:
Thunderstruck Body Armour
Scourgestruck Body Armour
Thunderstruck Helmet
Scourgestruck Helmet
Thunderstruck Boots
Scourgestruck Boots
Thunderstruck Cloak
Scourgestruck Cloak
Engineer's Bronze Body Armor
Engineer's Cobalt Body Armor
Engineer's Bronze Helmet
Engineer's Cobalt Helmet
Engineer's Bronze Gloves
Engineer's Cobalt Gloves
Engineer's Bronze Boots
Engineer's Cobalt Boots
Engineer's Bronze Prototype
Engineer's Cobalt Prototype
Topaz Crystalarium Boots
Amethyst Crystalarium Boots
Sapphire Crystalarium Boots
Quartz Crystalarium Boots
Ruby Crystalarium Boots
Suspicious Rock Pet
Suspicious Sandstone Rock Pet
Suspicious Sulphur Rock Pet
Suspicious Azurite Rock Pet
Suspicious Gold Rock Pet
Planetary Orb
Eldritch Planetary Orb
Void Emperor Planetary Orb
Fire Ant Colony Pet
Radioactive Colony Pet
Golden Ant Colony Pet
Solar Paladin Portal Effect
Lunar Paladin Portal Effect
Crimson Paladin Portal Effect
Mage-Hunter's Energy Aegis
Mage-Hunter's Amber Aegis
Mage-Hunter's Violet Aegis
Navali's Coin Purse
Cadiro's Coin Purse
Sin's Coin Purse
High Templar's Coin Purse
Botanist's Back Attachment
Botanist's Frenzied Back Attachment
Botanist's Powerful Back Attachment
Determined Wildlife Aura Effect
Disciplined Wildlife Aura Effect
Graceful Wildlife Aura Effect
Malachai's Demise Rare Finisher Effect
Saqawal's Fate Rare Finisher Effect
Kaom's Desire Rare Finisher Effect
Purifier's Swordstorm Rare Finisher Effect
Chayula's Grasp Rare Finisher Effect
If you are keen on playing the new League on console, then you should consider getting the Mystery Boxes. Check them out once the expansion goes fully live on both Playstation 4 and Xbox. Make sure to download the patch right away after the maintenance.