G2 Gozen Wins Game Changer's Championship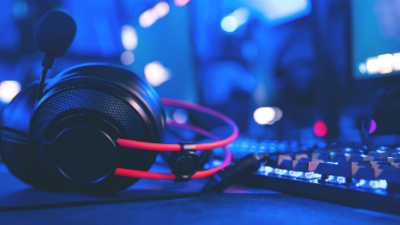 By |
November 22nd, 2022
| Categories:
Valorant
Blood, sweat, and tears have been dripping to pursue the trophy for Valorant's Game Changer Championship! And this year, when history was made as the first-ever female-only Valorant World Championship, crowned the winning team, G2 Gozen made an incredible comeback that no one saw coming. Valorant eSports fans could not have asked for a more exciting conclusion to the Game Changers tournament, and it will be remembered for a long time.
G2 Gozen has proved they are worthy of the title of Champions; never losing a single series in this tournament makes them the strongest female teams in the scene, and today, they shined brighter than ever. Although, the beginning of the Grand Final series could have started better for the team. They lost the first two maps, ironically, their picks. Pearl and Bind are supposed to be their maps, and they lost on both of them against Shopify Rebellion. When the Icebox map came into play, they decided to either make a 3:0 comeback or go home, but we all know that a comeback sounds far better, and G2 Gozen did just that.
Here are the Grand Final Maps and round wins for G2 Gozen and Shopify Rebellion:
| | |
| --- | --- |
| MAP | SCORES |
| PEARL | G2 09-13 SR |
| BIND | G2 09-13 SR |
| ASCENT | G2 13-03 SR |
| ICEBOX | G2 13-02 SR |
| BREEZE | G2 13-05 SR |
Looking at the scoreboard, G2 Gozen was not happy about their start in the grand finals and finally learned their mistakes after underestimating Shopify Rebellion. With a flawless 3-win streak by the end of the game without letting them come anywhere close to their score. Check out the players that comprise the two teams:
| | |
| --- | --- |
| G2 Gozen | Shopify Rebellion GC |
| Julia "juliano" Kiran | Kayla "flowerful" Horton |
| Michaela "mimi" Lintrup | Diana "sonder" Zhang |
| Anastasiya "Glance" Anisimova | Kiana "KP" Lytle |
| Maryam "Mary" Maher | Lorrian "Lorri" Elad |
| Petra "Petra" Stoker | Benita "bENITA" Novshadian |
The Story of G2 Gozen
Only one team could pull off an EMEA hat trick, and that is G2 Gozen; with the last three tournaments, nothing could keep them away from their title. The undisputed champions of Valorant still have something to prove. When one of their best players named "zAAz" left the team right before the next Game Changers, it was time for someone else to take her spot.
It was no easy task as zAAz left pretty big shoes to fill, and that is when Mary came in. She played her role as an Initiator for G2 Gozen when zAAz wanted to pass the torch to Mary, and she has proved herself quite the prodigy and may be one of the best players for Valorant in the future. Although this isn't her first Valorant team, she has played through different competitions already before being picked up by G2 Gozen. With school and training for Game Changers, Mary was able to balance the two out, earning a lot of respect from her teammates.
Despite having a new member on the team, G2 Gozen still proves themselves the team to beat; as juliano, mimi, and Petra are still on the team, they still have the core foundations which make G2 Gozen an awesome team with a great experience behind them. The team has amazing fundamentals and years of friendship, and there is no doubt they can read each other's plays, which is a bonus to their experience and trust in one another. G2 has the thirst to be known as the absolute best and won't stop until they have claimed their title until they claimed the title of World Champions.
World Champions Finally
Michaela' mimi' Lintrup is a former Counter-Strike: Global Offensive player. She won the MVP of the entire Valorant Game Changer series with her incredible contribution to the team. Being crowned MVP of the series is not easy; it is an extraordinary feat when pitted against talented players and still standing at the top. Winning it two times is a testament to how well G2 has improved until they met Guild X; this was the previous team that Anastasia' Glance' Anisimova was in before joining G2, providing insight into how they play and their strategies; they were unphased by their playstyles. Learning and adjusting to Guild X and still coming out on top. G2 Gozen has a sense of togetherness and pride in their team's banner, making them almost fearless.
For those new players or experienced and interested in pursuing a professional Valorant career, the important part is to have fun in the game and a mindset that does not focus on the money and being a professional. Losing their passion for the game is the most important thing, and with passion aspiring professional players can achieve anything. Have confidence in yourself, but do not forget to take criticism and learn from it; only when learning from your mistakes and own them can you become a great player. Be nice to fellow players and the people around you, humble, and love what you are doing.