How to Uninstall Valorant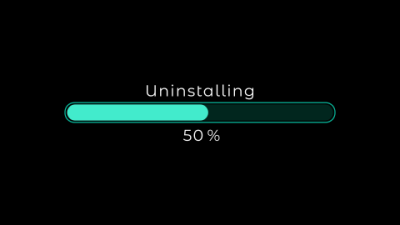 Valorant has garnered a lot of success since its release as a competitive esports game. As the game grows and gets bigger, its player base expands each day. However, Valorant may not be everyone's cup of tea. If you want to uninstall Valorant because you got bored of it, your friends have moved on to a different game, or for some other technical reason, we have the perfect Valorant uninstallation guide for you.
Installing Valorant is pretty straightforward. Go to the official Valorant website, install the Riot Client, and it does the job for you. However, the uninstallation process might not be as easy for many people. This guide explains three step-by-step methods of uninstalling Valorant that are simple enough to follow, so make sure you read till the end! 
How Do You Uninstall Valorant?
What makes the uninstallation of Valorant slightly complicated is that you have to remove two different programs from your system. First, uninstall the Valorant anti-cheat game security software known as Riot Vanguard. Then you move towards the uninstallation of the actual game. Therefore, go through the entire article, so you don't have any trouble uninstalling Valorant in the future.
Method 1: Valorant Uninstallation Through Control Panel
This is a reasonably simple method; you can remove the entire game with just a few clicks. However, doing it for the first time may seem scary since you don't want any critical system software or drivers to get disturbed unintentionally.
Follow the steps described below in order, and you and your device should be fine.
First, locate the Vanguard icon in your Taskbar. Right-click on it, and press "Exit Vanguard."
Type "control panel" in the Start menu and open the Control Panel window.
Click on "Program and Features" to open the list of installed programs in your system.
Scroll down to find and select "Riot Vanguard" and hit the uninstall button on top. Wait for the uninstallation process to finish.
Find the Valorant program in the list, select it and click uninstall.
Once the uninstallation process ends, do a fresh boot-up of your system to remove any temporary files.
Method 2: Valorant Uninstallation Through Command Prompt
Sometimes, due to technical bugs in the system, the Control Panel might not be able to perform the uninstallation of the game. In that case, try the Command Prompt method.
Removing Valorant from your system through Command Prompt is extremely quick. You can follow the next simple steps to uninstall the game even if you have never used Command Prompt:
Open Command Prompt by clicking on the Start menu and typing "cmd" in the search box.
Right-click on the Command Prompt app and select "Run as administrator" to open it as the system admin.
The Command Prompt window will pop up. Now type the command "sc delete vgk."
The uninstallation command will run and uninstall Vanguard and Valorant from your system.
Do a fresh boot of your system by restarting it once the uninstallation has finished.
Method 3: Valorant Uninstallation Through Free Third-Party Software
If none of the above methods work for you, you can use a third-party removal software. There are various free program removal software on the internet; we recommend Wise Program Uninstaller due to its simplicity and intuitiveness.
Wise Program Uninstaller scans your whole system to look for files related to the program you want to uninstall. Hence, it not only removes the program but also deletes any registries, cache, and garbage files created by that program. Follow these few simple steps to remove Valorant from your system altogether:
Head over to the Wise Cleaner website. Download and install the program.
Launch the Wise Program Uninstaller from your Desktop or the Start menu.
Scroll down to find Riot Vanguard and select it.
Click the "Safe Uninstall" button to remove it from your system safely.
Once uninstalled, the software will open any registries and temporary files of Vanguard. Click the "Remove" button for the complete removal of files.
Now scroll further down to find the Valorant program and repeat steps 4 and 5.
Once the uninstallation finishes, restart your system for a fresh boot-up.
If the "Safe Uninstall" button doesn't work for you, you can select the "Forced Uninstall" option. It will permanently uninstall any stubborn software that is otherwise not being removed due to a bug.
Good Luck Uninstalling Valorant
There you have it, folks: a complete, comprehensive, and easy-to-follow guide on uninstalling Valorant from your system. If you still have any trouble in the uninstallation process, feel free to ask about it in the comments. We appreciate your valuable feedback and suggestion.