Call of Duty Warzone 2.0 Guide – Everything You Need to Know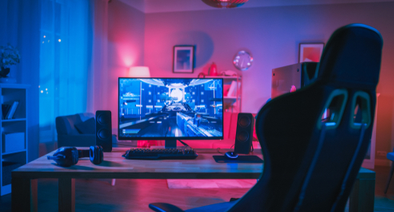 Call of Duty: Warzone 2.0 brings a fresh experience; we will look at all the changes that were made. Activision made Warzone feel like a new game as it sets itself apart from the original. Among battle royale Games like Fortnite, Apex Legends, and PUBG, Warzone is one of the most popular free-to-play iterations, with over 100 million players when it first launched. Having a sequel to the game sounds farfetched as these battle royale games update their content, maps, and weapons as time passes in incremental updates. However, the original game has plenty of room to improve while making it fresh for those who consistently play the game. We'll go over everything Warzone 2 brings to the table in this Call of Duty Warzone 2 Guide.
When Does Call of Duty Warzone 2 Release?
There is no early access for Call of Duty: Warzone 2.0. Activision announced that it would be released on November 16, 2022, and remain a free-to-play title. Since Modern Warfare II was released on October 28, 2022, players can get ahead by leveling their weapons before Warzone 2.0 is launched. Both games share the same progression system.
What Platforms Will Warzone 2 Be On?
With the lack of next-gen systems, Warzone 2.0 will be released on the following platforms: PlayStation 4, PlayStation 5, Xbox One, Xbox Series X|S, and PC. Although there are significant issues with the current games' performance and fidelity, consoles suffer from visual bugs that can become game-breaking. In addition, players who use consoles cannot use the field-of-view slider, which has only been available to PC users, providing an unfair advantage in cross-playing. On another disappointing note, the slider will only be available on previous-gen versions. Yet, it is understandable since PS5 and Xbox Series X|S is hard to come by.
Multiplayer
As Warzone is a multiplayer game, it was unexpected to have a sequel. With Warzone 2.0, Activision has the opportunity to change things. Game modes similar to deathmatch, practice modes, and bots would be great if they could add those in. It would help players get a grip on the game, as Warzone can be too fast-paced for those new to it, and the winner-takes-all battle royale format can be intimidating for newcomers.
Warzone 2 DLC
New in-game events, cosmetics, weapons, playlists, game modes, map alterations, and other additional content for players to return to the game. Expect that these contents will require money to purchase, especially cosmetics, weapon skins, and Operators.
A battle pass will also be available, following the seasonal model. Each season will come with a battle pass with 100 tiers, and every tier has content to unlock. Hopefully, the gameplay-related issues have been fixed to allow the development team to focus on the season content. It is normal to have a game have bugs. Still, with Warzone, there have been too many to consider, especially with hackers being able to get through the game and for players to enjoy the entire experience. Despite those issues, there will be a mix of paid and free content waiting for those looking forward to Warzone 2.0.
Pre-Order
The game is a digital-only video game, so we would not expect anything. However, download codes may be available like Fortnite did with their Deep Freeze bundle. This would not be implemented. People are waiting to update their Warzone clients to upgrade to Warzone 2.0. How it has been with previous updates when other Call of Duty titles were released since Modern Warfare 2019.
Al Mazrah: New POIs and Reintroducing Old Locations
The most extensive map so far in the history of Warzone. Al Mazrah revisits many locations that pull in maps from older games, such as the original Modern Warfare II and Modern Warfare III. Players who have stayed with a franchise for a long time will recognize the various points of interest such as Terminal, Dome, Quarry, and a lot more to find. The overall map has more of a Versansk vibe compared to Caldera. It looks very promising as this new map is developed by Infinity Ward, the developers of the original Call of Duty: Modern Warfare Trilogy, Call of Duty: Ghosts, Call of Duty: Infinite Warfare, and many more.
With Infinity Ward developing the map and given the first looks from the Warzone 2.0 trailer, there is nothing left to say but that it is beautiful. The amount of detail and quality changes brings back the nostalgic feel of the POIs' in Al Mazrah. You can expect many indoor and outdoor locations and plenty of buildings to go into, loot, or camp. With the variety of maps, you can go into a building and look out the window to snipe in the desert or take your submachine gun and shoot it out as you clear out sections of the building. All areas can benefit almost every type of player in Call of Duty.
Here is the list of the prominent locations we will see on the new map:
Taraq Village
Rohan Oil
Quarry
Port
Caves
Hydroelectric
Sa'id City
Cemetary
Sawah Village
Observatory
Ahkdar Village
Sarrif Bay
Fortress
Airport
Al Sharim Pass
Marshlands
Al Mazrah City
After those have been put aside, there is the elephant in the room that we need to discuss. Many changes have been applied to the game that was not included in the original Warzone. Swimming is just the beginning of the gameplay mechanics we will discuss.
New Zoning
Traditionally, there would be a big circle on the map that would slowly decrease in size. Once players start coming together, it will shrink as small as possible. The change here is that halfway through the game, the zone will split into three smaller zones before slowly meeting to form a single circle. Initially, this forces campers to move from their spots. As you check out the locations available in Al Mazrah, many areas have been flooded with water, with rivers running throughout the map and including an underwater city. Players must either swim or take boats to fight other players as they traverse the area.
Artificial Intelligence in-game
These AI are in areas called Strongholds, where players can eliminate them all to gain access to better load-outs or complete missions. Load-outs are still available to purchase in buy-zones, or if not load-outs, you can purchase individual weapons but not much detail on those. Once you complete a Stronghold, you will be given a location of a Black Site; there is currently no information on what these are as of writing this article.
DMZ Mode
A new game mode similar to Tarkov, those who do not know what that means. Players play and loot, but then you apparently will be able to keep your loot. Another additional game mode which doesn't have any details as of the moment, but it leaves us curious as to how this would pan out throughout the gameplay loop. We know that this new game mode will also come out along with Warzone 2.0 on November 16, 2022, and that there will be more AI to combat than other players with raids for them to participate in. This was apparently what the game developers enjoyed playing.
Biggest Gameplay Changes in Warzone 2
There are five main gameplay changes in Warzone 2. These will be either good or bad, depending on how well the player base receives these changes, but initial feedback is positive.
Looting System: The first thing on the list is the looting system; Activision changed this ultimately to be more battle royale than the Warzone we are used to. Loot has become much more scarce in the game, and finding money, weapons, and other loot will be more challenging. A backpack system has also been added, like what you see in games like PUBG or, if you play it, Call of Duty: Mobile. This does slow down the gameplay overall as you have to check your inventory from time to time as you would need to get rid of items you would need to throw away.
Speaking of slowing down, weapon crates no longer throw out all their contents and would have to look at what is inside before picking them up. This, again, slows down the entire gameplay, which needs to be refined.
Artificial Intelligence: Yes, we will discuss AIs again; at this point, you would already have an idea of what these bots can do in the game. The problem with these bots is that there are too many of them. It is also hard to distinguish what is an AI is and what an enemy player. Having too many AIs would be difficult against anyone playing. A scenario we can imagine is that while being overwhelmed with these bots, a player takes advantage of that fight to take you out while you are distracted. There would need to be a balance between the AI and enemy players.
Load-outs: Buying load-outs from Buy Stations where you can purchase regular and custom weapons, but leaks say that you can no longer buy a full load-out. You need to buy individual weapons and attachments. However, the weapons and attachments have increased significantly in price. We do not know if these attachments will be with you from when you drop them or need to loot them in DMZ. Meanwhile, full load-outs can only be received through Strongholds.
Gulag: The Gulag has been remade as well; no longer fighting a 1v1 battle against an enemy player, now it has been changed to a 2v2 battle. You will fight against two enemy AIs with a random player joining your team. A change like this in the Gulag is quite strange since you would need to work with your enemy and help them to help you escape and get back in the game. Almost defeating the purpose of the Gulag to eliminate another player.
Final Thoughts
Overall, these changes stand out and are away from what Warzone used to be. There will be balancing issues here and there that need to be refined from what we can tell; Warzone 2.0's biggest strength is its map design and balance. Everything else is a bit of a mess. Still, we will have to see once the game has been released and probably will get a lot of patches to even the playing field for everybody. At this point, everything remains to be seen and played to see how the updates to Warzone work together.