Modern Warfare 2 Weapons Tier List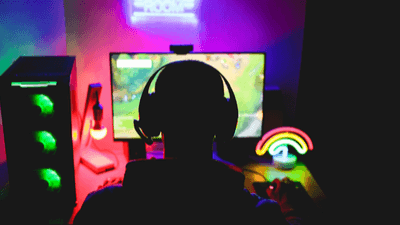 With the success of Call of Duty: Modern Warfare II, we can say that this game reached the expectations set by its loyal fanbase. The game's success does not only revolve around the game's Campaign mode. Not only is it commended by the compelling story, but the Multiplayer mode that came with the game was well received.
When writing this article, the weapons we selected for this tier list will change as time goes on. The weapons we have selected are for Multiplayer only, as the Campaign pit you against NPCs. Activision will undoubtedly patch the game to balance weapons that may be too overpowered. Fifty-one weapons are currently in the game, which is a lot to go through, but we have picked the best guns. If you want to know which ones they are, keep reading, and we will let you into the weapons vault.
Best Weapons in COD Modern Warfare 2
For this tier list, we will categorize them from S-Tier, A-Tier, B-Tier, and C-Tier. All that aside, the weapons vault is open for you to create the best load out. The list also provides a brief description, their weapons classes, and what these guns as based on with real-life weapons.
S-Tier
All S-Tier weapons are the best weapons you can use in the game. We highly suggest leveling up this weapon as quickly as possible to eliminate your enemies.
FSS Hurricane: Minimum range and stopping power, but with its increased capacity and enhanced stability, you can spam enemies with this beauty.
M4: A jack-of-all-trades assault rifle that performs well in multiple combat scenarios.
Lachmann-556: A submachine gun with an adaptive 5.56 weapon that works as a submachine gun and a full-powered rifle.

Weapon Class: Assault Rifle

Based On: Hackler & Koch HK33
Expedite 12: Controlling the recoil of this semi-automatic shotgun to decimate enemies.

Based On: Benelli M4 Super 90
A-Tier
These guns under the A-Tier are near-perfect. They are easy to use and capable enough to take you through a tough battle.
Kastov 792: A hard-hitting rifle based on an AK that fires 7.62×39 rounds, a powerful weapon for a skilled Operator.

Weapon Class: Assault Rifle
TAQ-56: High fire rate with combat flexibility, this automatic rifle is loaded with 5.56x45mm rounds.

Weapon Class: Assault Rifle
SP-R 208: A bolt-action rifle for precise shots at longer distances.

Weapon Class: Marksman Rifles
VEL 46 (MP7): A maneuverable SMG with a moderate recoil that makes it easy to handle.

Based On: Hackler & Koch MP7
MCPR-300: A high-precision rifle that fires 0.300 magnum rounds. A deadly weapon for those who love sniper rifles.

Weapon Class: Sniper Rifle
LM-S Marksman: A weapon used by the military and police. The semi-automatic rifle is made to have unmatched accuracy when fighting from a distance.

Weapon Class: Marksman Rifle

Based On: Heckler & Koch PSG1
B-Tier
Any B-Tier weapons are good but not good enough to be used for an entire match. However, they are fun to use to change things up, but they are highly not recommended.
PDSW 528: A rapid-fire SMG that shoots high-velocity ammunition, perfect for clearing rooms.
Lockwood 300: Low ammo capacity, but makes up for it with its extended range and pallet spread.

Based On: Browning Citori 725
SA-B 50: Great speed and precision, a bolt action rifle like this feature a pistol grip with a lightweight frame that increases maneuverability.

Weapon Class: Marksman Rifles

Based On: M24 Sniper Weapon System
Signal 50: An anti-material rifle made for consistent shots on a target to remove any enemy.

Weapon Class: Sniper Rifle

Based On: SERO Gepard GM6 Lynx
LA-B 330: Chambered in a 0.300 magnum, this bolt-action sniper rifle deals severe damage.

Weapon Class: Sniper Rifle

Based On: McMillan TAC-300
STB-556: Ideal for mid to long-range fights, this assault rifle is made for accuracy.

Weapon Class: Assault Rifle
C-Tier
The weakest weapons that we have selected for the C-Tier list, these weapons you would not consider using when entering a multiplayer match.
M16: 3-round bursts that increase range and stability for mid to long-range battles.

Weapon Class: Assault Rifles
FTAC Recon: A 0.458 battle rifle that can deal severe damage at medium range.

Weapon Class: Battle Rifle

Based On: AR-15 Chambered in 0.452 SOCOM
556 Icarus: A lightweight squad-support weapon in the M4 Platform that has increased ammo capacity, which does not affect mobility.
Lachmann 762: A 5.56 weapon system that functions well as both submachine guns and full-powered rifles.

Weapon Class: Assault Rifles

Based On: Hackler & Koch HK33
X13 Auto Handgun: Fully automatic, fires 20 rounds per second, although it sacrifices accuracy and range.
X12 Handgun: A semi-auto 9mm pistol with a specialized and tactical modification option.
PILA Launcher: Portable infrared that shoots a missile from the surface to the air with the option to free fire on any target.
JOKR Launcher: A portable launcher that can destroy attack vehicles with weak armor.
We did not go through all the 51 weapons that Call of Duty: Modern Warfare 2 offers, as the list, would be too extensive. These weapons have been chosen to focus on the better guns available in the game. The list provided has not gone through any updates or patches. Still, as mentioned, Activision will create an update to patch these weapons to nerf or buff them to balance the player experience. Hopefully, this tier list can give you an idea of these guns and what they can do.
"We fight not so the world will remember us, but so that there will be a world to remember." – Cpt. John Price (Call of Duty: Modern Warfare 3 2011 ).