MultiVersus, A Smash Bros. Clone, is Closing Its Doors Until 2024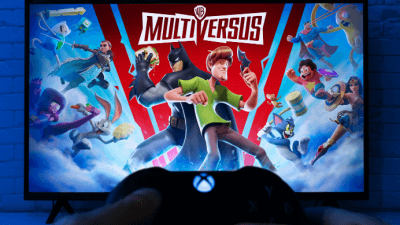 By |
March 27th, 2023
| Categories:
EverQuest
Well, this is a surprise. Just today, PlayerFirst and Warner Bros. Gamers announced that MultiVersus—which has been in open beta for quite some time now—will be closing up shop in 90 days. The reason behind it is something we've never heard of before too. According to Warner Bros. Games, MultiVersus was never actually released since it's in open beta. Because of that, the devs and the publisher promise a full release when the game returns in early 2024. Once the shutters are closed, you won't be able to play MultiVersus online, and the developers won't crank out any new updates. To make matters worse, WB Games currently has no plans to offer refunds to players who have invested their coin into the game.
What's MultiVersus?
MultiVersus is a Smash Brothers-like fighting game that was released in July 2022. It came straight out of the gate hot—becoming one of the most popular games on Steam for a while. And since it's a Smash Bros. clone, the platform fighter also hosts a cast of characters you can play as. However, instead of having classic Nintendo characters, it features an array of fighters from Warner Bros-owned IPs. You have characters from the DC Universe, like Wonder Woman and Batman. Then there are Cartoon Network folks like Bugs Bunny from Looney Tunes, Shaggy from Scooby Doo, and more.
The game is entirely free-to-play, and it's gained positive reviews from casuals to critics alike due to its combat and crossplay capabilities. Unfortunately, the turn of events after its launch didn't exactly do much good for MultiVersus. Players complained about the lack of new characters and substantial updates in the following months. If you look at the SteamDB charts, most of the game's audience on the PC platform is now gone.
Based on SteamDB's stats on February 2023, the number of people playing MultiVersus has gone from its peak of 153k players (seven months ago) to an average peak of just 1,297 players in its last 30 days. That's a staggering 99% decrease in the game's daily players.
Why MultiVersus is Failing
MultiVersus had the ball rolling but ultimately fell short due to the need for new characters. The decline in daily players began when the community felt dissatisfied with no updates. Sure, we got a few bug fixes here and there, but those aren't substantial enough to keep enticing returning and new players to boot up MultiVersus. Marvin the Martian from Looney Tunes was the last addition to the roster in November 2022.
A live-service game is about developers providing fresh, new content within a set schedule. If they don't do that, there ought to abandon the idea of making a live-service title altogether. Take the likes of Fortnite, for example. It's the pinnacle of concept these days; Epic Games provides weekly to monthly updates to keep the battle royale relevant. They've got the formula down to a tee, from new seasons brimming with skins to events that coerce players to keep playing.
Meanwhile, PlayerFirst—the developers of MultiVersus—was supposed to release the Season 3 content for the game, but they delayed it to March 31 in the hopes that it would "help players reach the end of the current seasonal Battle Pass." If you look at the replies of PlayerFirst's tweet regarding the announcement, it's safe to say that the news didn't go over too well with its already-minuscule playerbase.
WB's Statement Regarding Refunds Leaves A Bitter Taste in the Mouth
MultiVersus' FAQ confirms that the game will be delisted from all digital stores on April 4, and the devs will also remove its premium currency during the shutdown. This game sold in-game currency, Founder's Packs—the whole monetization shtick we're all used to seeing from other live services these days. It even had a fancy cosmetic shop and premium battle passes you could avail of. Now, all that content will be worthless once MultiVersus' servers shut down.
PlayerFirst and Warner Bros. Games also made it clear that they will not offer refunds and are unavailable due to the result of the beta closing. You can imagine the negativity spawned when the publishers shared this news. Some are even theorizing that MultiVersus may not come back at all. However, the publisher and developer are adamant that the game will return in 2024. It's too early to say if the stars align for this one, but I know one thing: the creators of MultiVersus have an uphill battle ahead.