Top 10 GTA V Best Cars and Motorcycles to Buy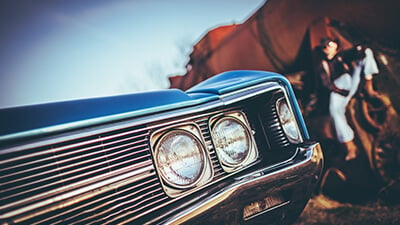 Brief
What vehicles should you purchase in GTA V?
Which cars and motorcycles have the best performance?
How can I get the best value for money?
Rockstar Games' GTA V has managed to maintain a high player base over the years, predominantly due to the online features of the game. Naturally, vehicles play a huge part in a title such as this, and over the years Rockstar has been consistent in adding new cars, bikes and much more into the online entity to keep players coming back for more. There are a wealth of activities for you to take part in when it comes to GTA Online. With anything to stunt races, heists, missions, purchasing properties, and so much more, you are going to want the best set of wheels that Los Santos and Blaine County has to offer. The following list will offer you 10 of the best vehicles that your virtual money can buy when cruising the streets. Whether its performance or style that you are looking for, here are the GTA V best cars and vehicles.
The list of vehicles we will be looking at includes:
Super Cars
Muscle Cars
Motorcycles
Sports Cars
Sports Classic
SUV
Elegy RH8 -Sports Car
I would like to kick off the list with a personal favourite. The Elegy RH8 is a car that has been in and out of my garage for a fair few years now. This is because it is a stylish sports car that can hold its own against many others of a similar ilk, and can be upgraded to become a real beast.
And the best part? The car is completely free. By signing up to the Rockstar Social Club, you are able to grab yourself a free Elegy RH8. If you have sold one in the past, then you can always reclaim another car by unlinking and relinking to your Social Club profile too. It may not top the list, but this car has some decent power for a freebie.
Annis S80RR – Super Car
You'll find the Annis S80RR quite high up in anyone's list when it comes to picking a car for racing. There are a couple of better vehicles to choose from, but you really shouldn't sleep on the Annis if racing is your passion.
Reaching 123 mph, this super car is something that you should seriously consider if you are looking to compete on the many, many circuits that surround the city and beyond. In fact, this car even beats out the Dewbauchee Vagner, which once reigned supreme as the king of super cars. That stat is no more however, as some bigger boys have come to play, as you will discover in this list.
Contender – SUV
Many readers will understandably come to a list such as this wondering what the best car is in terms of its speed, meaning that SUVs are often overlooked. If this kind of vehicle is something you are looking for however, then look no further than the Contender.
Considering its size, the Contender is particularly fast, so much so that it can leave fellow SUVs in the dust. Whilst it may not be ready to hit the surface of a land race with faster vehicle types, it certainly holds up within its own realm. What's more, it can take a pretty good beating too, which is why it is often likened to armoured vehicles.
Turismo Classic – Sports Classic
If you want a bit more of a sensible option when it comes to purchasing a car on a budget, then Sports Classic cars are often the way to go. Not to say they are cheap by any means, but when compared to sports and super cars, they are considered to be more affordable. The best sports classic car that you can buy is the Turismo Classic, which will cost you $705,000.
The Turismo Classic is a very stylish car, and is very popular with those with a penchant for old school Ferraris. Compared to other sports classics, you will find the Turismo Classic to be one of the fastest in its field, with superior handling to boot. Definitely worth considering as an alternative to sports cars if you're looking to spend some hard-earned GTA dollars elsewhere.
Declasse Yosemite – Muscle Car
Back when the Doomsday Heist was released in GTA Online, we were treated to more than just underground bases and a daring heist. The update also brought with it the Declasse Yosemite, considered the best muscle car that money can possibly buy.
Don't be fooled by its initial plain appearance, because the Yosemite is a lot faster than it looks on the surface. What's more, it doesn't cost you much to upgrade the car when compared to others, and it has superb handling to making it a definite contender in many a race.
Shitzu Hakuchou Drag – Motorcycle
The Bikers update for GTA Online brought about some pretty incredible two-wheelers, one of which is the Shitzu Hakuchou Drag. If this bike isn't the best that the game has to offer, then it's certainly a very, very close second.
In fact, this vehicle is one of the fastest land vehicles in GTA Online, period. It also has the rather unique trait of gaining speed when leaning forward, which is something that isn't present with a lot of the other motorcycles.
Ocelot Pariah – Sports Car
Shifting back to sports cars, the best that money can buy is the Ocelot Pariah. It rubs shoulders with the best land vehicles in the entirety of GTA V, and holds the record for fastest overall lap times. This means that when you've got your hands on a fully upgraded Pariah, there won't be many able to keep up with you.
The only setback I believe that the Pariah has is its cost. Whilst it boasts unparalled speed in its division when fully upgraded, it does cost $1,420,000 just for the basic model. If you do have the cash to splash on it however, then I would still recommend you strongly do so.
Benefactor Krieger – Super Car
Stepping things up from the previously mentioned Annis is the Benefactor Krieger. This is a dominant machine when it comes to racing, clocking in at speeds of 127.55 mph. As we are nearing the top of the list, it is hard to put any other super car ahead of the Krieger, so you shouldn't hesitate on purchasing one when given the opportunity.
Whilst there may be one other superior super car in terms of speed, the Krieger in my opinion is one of the best handling cars of its type, and will have you crossing the finish line in pole position in many races to come.
Nagasaki Shotaro – Motorcycle
The Tron-inspired Nagasaki Shotaro is the best motorcycle available in GTA V. The break-neck speeds are matched in its style with a cool neon coloured glow to make you stand out when whizzing around the streets of San Andreas. The only issue with it is the price.
The Shotaro costs an eye-watering $2,225,000. This shouldn't be a problem in general, considering that if you want the best then that is kind of what you can expect to pay in GTA Online. But in the case of motorcycles, it is only a fraction faster than the Hakuchou Drag, which costs less than $1 Million. So, for the sake of speed, it is a lot of money to consider putting down on the vehicle. You can't argue with the style of the bike though, which some may say is worth the price tag alone.
Progen Emerus – Super Car
The top two super cars are in a similar situation as the top two motorcycles; there is really not that much difference between the top two vehicles in their particular type. The Progen Emerus is classed as the best super car in the game, beating out its counter-part Benefactor Krieger.
The Emerus slightly outdoes the Krieger when it comes to taking corners, handling and overall speed, making it top of the super car class.
Conclusion
This list of the best GTA V cars and motorcycles should now give you a better idea of what to purchase in the market. Regardless of whether you are looking for something stylish to roam the streets with, or if you are looking for serious competitive results, these vehicles will have you covered whichever class you choose to go with.