Best MMOs to Play On the Nintendo Switch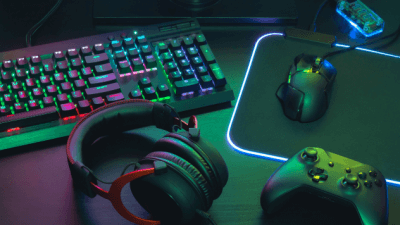 The Nintendo Switch isn't exactly the type of platform with a library of MMORPGs, but that doesn't mean it's impossible to play those types of games on the hybrid console. MMOs have been immensely popular over the years and have been a staple in gaming ever since World of Warcraft became mainstream.
While the Switch doesn't have the graphical capabilities on par with a high-end PC build or other consoles, many developers port their games to it anyway. That's because the Switch can be played on the go—a unique trait that other platforms don't have. MMORPGs aren't exactly a genre in which the Switch has a forte, but a few games in it have some MMO-like elements that ought to satisfy fans.
Temtem: Pokemon But Online
Temtem allows players to battle, capture, and trade creatures known as Temtem with one another. If that sounds familiar to you, then yes—the game mimics Pokemon's mechanics, but rest assured, it offers much more than the latter.
Temtem is set in a world of airborne islands known as the Archipelago of Temtem. You'll initially start your adventure from the lowest island, and from there, you'll have to work your way up as you uncover new Temtem to tame and the world's mysteries while you're at it. While traversing Aria, your ultimate goal is to become the most powerful tamer. But do that, you must collect and train Temtem while battling other players in the region.
One might glance at Temtem and immediately dismiss it as a rip-off of Pokemon, but it does enough things to make it stand on its own. Temtem's MMO aspect makes it different; you'll see other players and their monsters walking around the in-game world while you do your own thing.
It's entirely possible to play Temtem solo—you just need to have an online connection. If you want to dive into its MMO mechanics, you can do some co-op multiplayer with a buddy to fight and tame Temtems together. There's also an intricate crafting system to dabble into if you're into that sort of thing.
Trove: Minecraft's Dungeon-Crawling Brother
Trove is the perfect game if you're a fan of MMORPGs and Minecraft. While Trove looks like a Minecraft clone on the surface and borrows some elements from it, there's much more to it. You can dungeon crawl, build, and fight bosses with groups of friends or alone.  If you don't seem to have friends to play with, that's perfectly fine—you can teleport to an active group through the starting area of each world instead.
Trove is unique because it has 15 classes to choose from. Ranging from Neoninja and Dinomancer to the humble Bard, all classes in the game have distinct armor, weapons, and moves. Did I mention that you have a mount that'll help you traverse around? And the mounts aren't just your regular horsebacks; you can have dragons or unicorns with you.
The game is mainly about fighting the forces of darkness and helping save the day. You'll need to go to various realms and seek out the monsters as you plow through dungeon after dungeon. As you do, you'll get items and resources to craft stronger gear for your character. Trove is the game for you if you're looking for a fun time with friends or even kids obsessed with Minecraft.
Skyforge: An MMO That's All About the Combat
Skyforge is about you, the player, becoming immortal. Your ultimate goal is to become a god, but there's just one problem: an alien invasion barreling upon you. This action-based MMORPG has satisfying gameplay that'll keep you on your toes. As you string attacks together in combat, you can use the ability from one of the classes in the game to deliver devastating blows. Fight back against the invasion and save the planet!
Perhaps the only caveat to Skyforge is that there aren't as many other players online. You'll be spending most of your time alone while playing through the game rather than with strangers. If that doesn't bother you, the 18+ classes, the dynamic combat system in Skyforge, and 100+ interstellar locations will leave you engrossed for hours.
Honorable Mention: Palia
I'm giving Palia an honorable mention on this list because it isn't out yet; however, it'll launch on the Nintendo Switch later this year. One of the more exciting announcements I've seen during the June 2023 Nintendo Direct was the MMO, Palia. According to Singualiry 6—the developers behind Palia—the game is as cozy as it gets. You must work with other players to explore Palia's immersive landscape, where you'll meet diverse characters and unravel the mysteries of the game's ever-evolving story.
Palia is special in the sense that it doesn't involve high-risk situations. Your goal is to literally make new friends, do whatever you love, and turn your house into a home. I'm crossing my fingers that the upcoming MMO doesn't get delayed for whatever reason since a relaxing MMO is just what I need after playing something as brutal as Diablo for a while now.
There are currently no plans for releases on other platforms besides the Nintendo Switch. Still, the developers are actively working on implementing cross-progression and cross-platform play features for Palia. If you want to see how the game is fairing, you can sign up for the PC stress tests the team usually does for a limited time.