OSRS Fresh Start Worlds Guide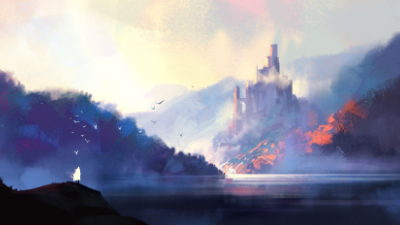 Some players are too tired of competing with well-established gamers to get on the leaderboard or earn money. For adventurers who want a clean slate for everyone, joining an OSRS Fresh Start World (FSW) might be it for you. With every person starting from scratch, old and new gamers should know what to do. This guide will help every player quickly get past the early stages of Old School RuneScape Fresh Start Worlds, including everything they'll need to know to get started by answering some frequently asked questions.
What are Fresh Start Worlds in OSRS?
Fresh Start is a world wherein all player-influenced progress and features are wiped, which enables gamers to start on an even footing. These servers have economies and Hiscores down to their base or default value, meaning every player can start climbing the ranks with ease. Fresh Starts offer adventurers a fairer shot at the top since no one is occupying those spots yet.
FSWs are similar to pre-existing servers because they will receive the same patches simultaneously. This shows how these channels are not entirely different from previous ones. Gameplay and content will be similar, and only the economies and HiScores will get a reset. Unlike League or Deadman Mode, Fresh Starts do not offer anything new from the main game, so what should players do in these worlds?
How to Join an OSRS Fresh Start World?
To join a Fresh Start server, players must first complete the tutorial in any world. After finishing the quest sequences, gamers will then be asked if they want to start a Fresh Start account or if they want to play in the main game. The prompt showing this option will show how many days are left for the alternative worlds.
Players should note that Fresh Start accounts can transfer to the main game at any time, but this cannot be done vice versa. There is no way for main accounts to shift to the alternate world once they have started, so players should be sure about their choices. Adventurers should remember that if they choose to opt-out of the FSW mid-way, several features will be altered for them. Here are the things that will happen when you leave during the season:
Your position in Fresh Start World HiScores will be frozen and will no longer be updated.
You will lose access to the Fresh Start World.
The decision to leave Fresh Start servers is irreversible, so players should be cautious if they decide to do so.
What does a Fresh Economy mean for Players?
The thing about Fresh Start Worlds is that their economy is reset to the default settings. Since there is no player input, everything is accessible to them. Every item in the market will start at the default price, so gamers will have a lot of time before the prices soar as the community influences the economy as time goes on. This will give them enough time to buy essential items, gear, and materials before these wares get too expensive.
Achievements and World's First
Because everything needs to be built from scratch, a lot of achievements are fresh for the taking. The Achievement Points (AP) is one of Old School RuneScape's most prominent progress monitoring systems. This feature encourages newer players to try and do as much as possible to earn AP and get rewards.
While the game has not introduced additional rewards for the current list, starting a new character in an FSW means that adventurers can re-acquire them. It is unclear if the devs will add more prizes for the AP, but it is improbable. Here are all the ways to acquire Achievement Points:
Level up 1 Time = 4 AP
Achieve 99 in Any Skill = 300 AP for every 99
Gain Quest Points = 10 AP
Boss Kills = 7 to 24 AP
First Kill per Boss = 7 + 24 AP with additional points
Easy Diary Task = 4 AP
Medium Diary Task = 12 AP
Hard Diary Task = 28 AP
Elite Diary Task = 64 AP
Diary Tier Completion = Total Points/2
Easy Combat Achievement Task = 4 AP
Medium Combat Achievement Task = 12 AP
Hard Combat Achievement Task = 28 AP
Elite Combat Achievement Task = 64 AP
Master Combat Achievement Task = 100 AP
Grandmaster Combat Achievement Task = 150 AP
Combat Achievement Completion per Boss = Boss Points/2
Combat Achievement Completion Tier = Total Tier Points/2
Beginner Clue Scroll Completion = 3 AP
Easy Clue Scroll Completion = 6 AP
Medium Clue Scroll Completion = 14 AP
Hard Clue Scroll Completion = 30 AP
Elite Clue Scroll Completion = 62 AP
Master Clue Scroll Completion = 130 AP
While these things may be a bit harder to track, the Activity Adviser will be available to help players complete these tasks. This in-game tool highlights activities that gamers should prioritize and will display specific quests that will allow players to progress. Some claim that Activity Adviser will receive some updates shortly, including skill highlights, minigames, and other sections.
World's First is another type of achievement players can aim for in these Fresh New Worlds. Unlike AP, these accolades don't provide any rewards, but they give you sufficient prestige to encourage gamers to seek them. Here are all the achievable firsts:
First Kills for Different Bosses
First to complete Achievements or Combat Diary
First to hit level 99 or max rank in any skill
First to earn a Quest Cape or Music Cape
First to complete specific Collection Logs
First to gain a particular pet
First to gain specific iconic drops
First to complete a quest
Are Fresh Start Worlds Permanent?
Unfortunately, FSW won't be around forever. These specific worlds only have a lifespan of six months before they are terminated. However, this doesn't mean adventurers who play on these servers will lose all their progress. Everything that gamers have achieved in the whole six months will have their stats and progression integrated into the main game.
While the world is removed, players and other aspects will be transferred to primary servers. This means that there will be no further changes for players who started in Fresh Start servers other than seeing more higher-level people. Here are the other things that will happen after six months:
Fresh Start Worlds HiScores will no longer be updated.
Logging in to Fresh Start Worlds will no longer be possible.
Pending Grand Exchange transactions in Fresh Start Worlds will be canceled after logging in for the last time.
Anyone who has an ongoing Grand Exchange should remember to log in to Fresh Start World after the six months are over. This will allow the system to recognize and process the transaction into the main game. Gamers should note that only adventurers with pending G.E. will be allowed to enter the frozen servers, but they will automatically get disconnected after their transactions have been identified.
Can I Use my Old Account for Fresh Start Worlds?
Unfortunately, to enter FSW, players must use new accounts. This rule ensures that most of those entering the alternate mode is more recent players, not veteran gamers, since these servers aim to help newbies learn the ropes. Another reason is that using a pre-existing account in Fresh Starts might create an issue regarding the mergers since these old characters cannot be transferred back to the main game if they are shifted to alternate worlds.
Should You Play Fresh Start Worlds if you are a Veteran?
While these worlds were mainly made for newer players, veterans can still have a blast in these time-limited modes. Since older gamers will know the ins and outs of OSRS, they can easily maneuver through the game and progress very quickly. It can be expected that veteran adventurers will be able to achieve the World's First achievements.
The problem with this is that experienced players might dominate FSW too much that they rob newer gamers of the experience. However, it is still advisable for everyone to enter these worlds to take advantage of the world's merges. Adventurers can rapidly progress in this game mode, giving them an extreme boost once they are transferred to the main game.
When Should You Join Fresh Start Worlds?
It is only advisable for players to join this game mode during the first few weeks. Jumping in later will remove any advantages you might have had in the game. After months, the community will thoroughly influence and alter the world, especially the economy and HiScores. By that time, it would have been far better for you to join the main game instead, so the best time to enter FSWs is while the world is fresh.
Is There LMS In OSRS Fresh Start Worlds?
Another thing you need to consider is that there's no LMS in the fresh start worlds. This is because the players interested in LMS are already using the dedicated main worlds account. Spreading them between the fresh world servers and the main servers could potentially cause problems related to longer queues.
One reason is that regardless of Jagex's efforts and creativity in tackling down the LMS bots, bringing them into the fresh start worlds could be extremely risky, especially with how rewarding and low entry level the LMS is.
Another reason LMS has not been included in the fresh start worlds is technical issues. The copy of the main game might not have fit in the development process of the long wait for the LMS update, where more builds have been added to the PvP minigame.
Is Swapping Currency Available in OSRS FSW?
Swapping is the action of bringing the currency from one game or game mode you're playing to another. For example, you could swap your OSRS gold for RuneScape 3 gold or your OSRS main game gold for its equivalent of OSRS GP in the fresh start world. Like any currency, you will have an exchange value. This means it is improbable that you will get 1M main game gold for 1M fresh start gold. Jagex stated that swapping is not a bannable offense, but you will need to use a third party willing to trade their currency from one game mode into the other game mode, which can be extremely risky.
Final Thoughts on Fresh Start Worlds
For any player, it would be an ideal starting point if they want to take advantage of the economy for fast progression. An equal footing start will give players more incentive to strive and attain specific achievements. In addition, gamers don't have anything to lose even if this mode is time-limited since all their progress will be transferred to the main game. All in all, joining Fresh Start Worlds is worth a shot for newer and veteran players.