How to Get Overwatch 2 Twitch Drops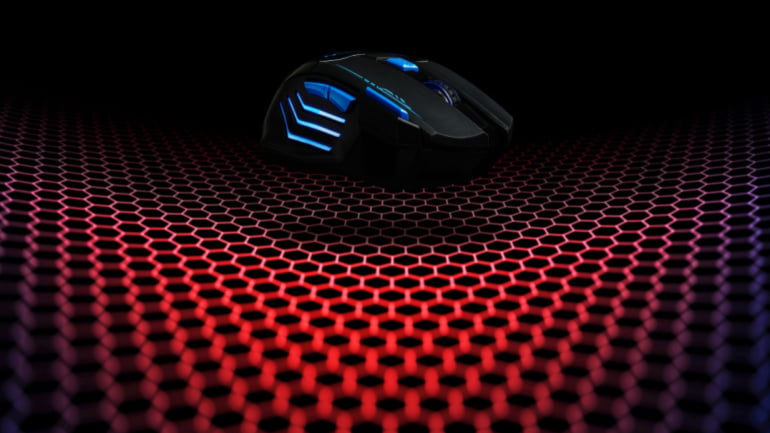 Overwatch 2 has been… okay, for the most part. You could argue that the game is just Overwatch 1.5, but it's now free-to-play for everyone who's the least bit curious about what the game is like. If you're looking to kit out the latest support hero in OW 2, Kiriko, you don't want to miss out on Blizzard's first Twitch drop for their recently launched title. Twitch drops are a decent way of getting free in-game stuff without having to shell out some money out of your pocket. Okay, so they're not entirely free since you have to pay for them with your time, but they're at least convenient if you're planning to watch streams anyway. Here's a guide on the simplest way to get Overwatch 2 Twitch Drops.
What Overwatch 2 Twitch Drops Are Available?
If this is the first time you hear about Twitch drops, they're rewards you get from watching Twitch streams of a particular game—in this case, Overwatch 2. If you watch long enough, you'll have a chance to grab the Legendary Sukajan Kiriko skin and a special voice line. In this guide, I'll explain how to activate Twitch drops, when you'll need to watch an OW 2 stream, and how to claim your rewards once you're done.
How to Set Up Overwatch 2 Twitch Drops?
To be eligible for Overwatch 2 Twitch drops, you must link your Battle.net and Twitch accounts. First, log in to your Battle.net account on a web browser, then head to the Connections page. You'll see an option to connect your account to Twitch at the bottom of the page. Hit "Connect" to begin the process and proceed to follow the steps on Twitch's end to ensure you're good to go. Congrats, you can now start getting your Twitch drops!
How Do I Get the Skin and Voice Line?
After you've linked or re-linked your Battle.net and Twitch accounts, you can finally watch Overwatch 2 streams to get the rewards. Watch streams that have drops enabled; otherwise, you won't get the cosmetics. You can check the description of the stream, ask chat, or just give a holler to the stream via chat to be sure.
Once you've picked a streamer you're keen on watching, it's time to grab a bucket of popcorn. That's because you'll have to watch for two hours if you want to get Kiriko's special voice line and four more hours to get the Legendary Kiriko Sukajan skin, amounting to a total of six whopping hours. You don't have to watch all six hours in one sitting; if you're not feeling up for it, you could just leave the stream open on a tab while doing other stuff.
Remember to watch the stream through the mobile Twitch app or a web browser. Watching on a smart TV or console with the Twitch app isn't going to cut, as those don't support Twitch drops. You don't have to stick with just one streamer either; feel free to surf around the platform for a streamer that jives with your vibe!
More Goodies
After handing out a free Legendary skin and voice line for Kiriko, another Twitch viewership drop for Overwatch 2 has begun. This time, the drops include a weapon charm and a spray. If you've ever wanted to have a pink donut with sprinkles from your weapon, you can do so by simply watching some OW 2 streams that have their drops enabled.
You can earn the Razor Sharp Kiriko spray once you've watched 2 hours of any Overwatch 2 stream. Once you've claimed that, your progress can begin toward the donut charm earned after an additional three hours of watching.
How Do I Claim the Rewards?
If you think your Battle.net account would automatically get the rewards after earning the Twitch drops, you're dead wrong. To grab them, you need to claim them through your Drops Inventory on Twitch. Blizzard has noted that you must be logged into your preferred region (Asia, Europe, Americas) to receive the drops. It'll take 24 hours before the rewards show up in the game. You only have 14 days to claim your drops once you've earned them.
I'm A Streamer, Can I Have Drops Enabled?
Sure you can! Just make sure your Battle.net and Twitch accounts are linked; no one is an exception to this. No linked accounts, no drops. Then, you need to be sure you've enabled Drops via your Drops Streamer Home page and Bob's your uncle.
Overwatch 2 Drops Not Working?
Not to worry; several players have already reported similar issues regarding redeeming Kiriko's skin or voice line. Blizzard has yet to comment concerning the problem, but we recommend double-checking to see whether your Battle.net and Twitch accounts have been re-linked. And if you're worried about not getting the rewards after claiming them from your Drops Inventory, remember—you'll have to wait at least 24 hours before they show up in-game, so hold your horses.