iPhone 15 Pro Can Support AAA Games Like Resident Evil 4 Remake, Assassin's Creed Mirage, and More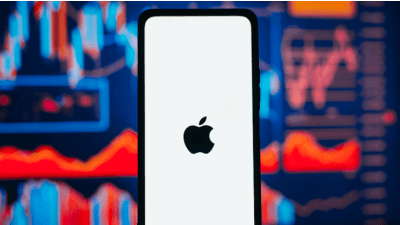 By |
September 12th, 2023
| Categories:
Others
Apple recently announced its new line of smartphones, and surprisingly, it will boast some gaming power. The company revealed the iPhone 15 and iPhone 15 Pro on September 12, 2023. It'll feature real-time ray-traced graphics powered by Apple's latest A17 Pro chip. Apple states that the iPhone 15 represents the "next generation of gaming" by supporting PC and console games unavailable on mobile hardware until now.
During Apple's Wonderlust Event, it was revealed that the iPhone 15 Pro would be getting a slew of AAA games, including (but not limited to) native versions of Capcom's Resident Evil Village, Resident Evil 4, Ubisoft's Assassin's Creed Mirage, and Hideo Kojima's Death Stranding.
A Milestone for Mobile Gaming
Silicon Engineering Group VP—Sribalan Santhanam—introduced the A17 Pro chip during the event, promising that the chip's internal GPU can run ray-traced reflections smooth as butter, four times faster than any software-based rendering on current chips. Triple-A gaming isn't the only aspect the chip benefits from; the included AV1 decoder lets you stream more efficiently and has higher-quality video streaming capabilities. With this supported video output, you can gain up to 60 FPS HDR and 4k resolution.
To showcase that speed, certain game developers highlighted their games running on the device, such as Ubisoft's The Division Resurgence, an upcoming, free-to-play spinoff title of the Tom Clancy franchise, and Hoyoverse's Genshin Impact and Honkai: Star Rail. After that, the presentation went beyond games specifically designed for mobile devices. This time, Apple went into console territory.
Capcom's console version of Resident Evil 4 Remake and Resident Evil Village will be coming to the iPhone Pro 15 later this year, along with Kojima Productions' Death Stranding. Meanwhile, Ubisoft's console variant of Assassin's Creed Mirage is slated for next year.
This is a huge milestone not just for mobile gaming but for gaming in general. The release of the iPhone 15 Pro marks the first time that PC/console games will run natively on iOS. Granted, we'll have to wait and see how AAA gaming will affect the smartphone's battery life, but just the idea of playing modern games using only mobile hardware is mind-blowing.
Will This Render Cloud Gaming On Mobile Obsolete?
Cloud gaming makes playing huge releases reserved for console and PC on mobile possible. However, since the games are only streamed to your phone, you'll have to rely on your internet speed to play the titles smoothly. The capabilities of Apple's M1 and M2-series chips on their laptops made gaming using iOS possible, but some game developers are still reluctant about the whole idea.
The iPhone is a different story to that. People play many games on it—from Apex Legends to Honkai Star Rail. Phone users actually want to play big titles on their phones, and with the soon-to-release iPhone 15 Pro, people will be able to play not only puzzle, free-to-play, or gacha games typical to what we see in mobile gaming, but AAA titles as well.
Apple states that their A17 Pro chip has a GPU that's 20% faster than current chip models, boasting a 6-core design with better energy efficiency. How those games, like the Resident Evil 4 Remake, will play when released remains to be seen, as the reel used in the event's presentation mostly had short footage and brief, pre-rendering snippets of gameplay. Until then, cloud gaming is the only way for mobile owners to play modern-day releases.
How Will the iPhone 15's Controls Fair?
One of the concerns that gamers have regarding the iPhone 15 Pro is how the touchscreen controls will function for the games mentioned. Unfortunately, Apple didn't discuss that topic during their announcement, but they did promote that the iPhone can support Bluetooth third-party controllers, such as the PlayStation 5's DualSense.
iPhone 15 Pro and iPhone 15 Pro Max Prices
The iPhone 15 Pro (128 GB and 6.1-inch screen) and iPhone 15 Pro Max (256GB and 6.7-inch screen) will be available for $999 and $1199, respectively. All will have different storage capacity options, which can increase the price. Both models will be available to pre-order starting September 15, with the official release date on September 22.