When Will Bloodborne 2 Release?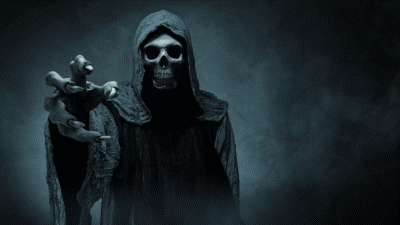 FromSoftware has created several notable and iconic games like their Dark Souls Series, which eventually spawned a genre called Souls-like. One fan-favorite title from this category is Bloodborne, and it has become PlayStation 4 classic. After fans saw that the Dark Souls series and Elden Ring keep getting continuous updates, many gamers have asked FromSoftware to release a Bloodborne 2 sequel. However, we have very few details about a sequel and whether there will be one. 
Bloodborne Success and Popularity
FromSoftware's Bloodborne found massive success following its release in 2015 and quickly became one of the company's fan favorites. Many praised the game's horror elements and boss designs, which made it unique in the Souls-like genre. Unfortunately, Bloodborne is still not accessible on many platforms and has been stuck on last-gen hardware where it no longer performs optimally. Since then, many have been anxiously waiting and requesting the development of Bloodborne 2.
Bloodborne 2 Details
While rumors about Bloodborne 2 being in development, FromSoftware has never officially announced any details. Any teasers released about it are all fan-made and were never made by the studio itself. Back in 2019, some predicted that the sequel would be released sometime around 2023. Unfortunately, this is inaccurate, as the community has not received any news regarding the game.
Many believe that Bloodborne 2 is already in development, but the sudden outbreak of the COVID-pandemic has delayed or halted its production. The rumors about the sequel started circulating when FromSoftware announced that they were developing three games in 2018. Two titles, Sekiro: Shadows Die Twice and Elden Ring, have already been released, and the last one was recently revealed to fans.
Recent developments indicate that the third game referred to back in 2018 is Armored Core 6: Fires of Rubicon. While FromSoftware fans are happy and excited with this news, it does mean that a potential release for Bloodborne 2 will be postponed. It is doubtful that the company would develop a sequel when they are already focused on two AAA titles, Elden Ring DLCs and Armored Core 6.
One thing for sure is that Bloodborne 2 will not be released in 2023. FromSoftware's Armored Core 6 is slated to launch on August 25, 2023. Several highly anticipated games are expected to make a splash this year, which include Diablo 4. While we wait for details from the gaming company, gamers should consider revisiting the beloved Bloodborne.
Bloodborne's Accessibility
While Bloodborne has been a fan-favorite among the plethora of FromSoftware games, it has a limited player base due to being PS4 exclusive. Hardcore PC gamers can only play the game if they own a Sony device. Despite this limitation, the game has garnered around 2 million sales, which is impressive for a console-exclusive title.
Another area for improvement of Bloodborne is how it is hardware intensive, as many PS4 players have reported skipped frames. The game is also capped at 30 FPS, which is no longer a standard in the current gaming scene. While gamers can try playing it on PS5 via backward compatibility, the latest Sony console does not provide any additional boosts to graphics. If Bloodborne is available to PC users, the developers must make a substantial rework.
Bloodborne Remastered
Despite being an eight-year-old game, many fans still desire to see Bloodborne brought to other platforms. Gamers have been expecting a PS5 Remastered version or PC port after the success of Elden Ring, which was released on multiple platforms and has received staggering success. While FromSoftware has yet to entertain such an idea, a remaster can still happen in the foreseeable future.
Many popular games have received Remastered versions, which were met with varying degrees of success. The most notable ones are FFVII Remake and Resident Evil 4 Remastered. FromSoftware has also released a remake for Dark Souls 3, which further fanned the players' request for a Bloodborne. If these games can get remastered versions, so can the beloved FromSoftware game.
However, FromSoftware might delay any potential remaster to increase such a project's value further. There may need to be more than just making the game portable to PC and other platforms, so the company might also aim to increase the frame rate to an average of 60. Players can only wait for further details until the studio provides an official announcement.
Other Leaks for Bloodborne Series
The prominent rumor we have for Bloodborne is that a sequel is underway. However, there is no way of confirming this since FromSoftware has yet to release any statements. This info about Bloodborne 2 came from various sources and leakers, so fans should take them with a grain of salt.
A recent leak showed that the sequel would be available for Microsoft OS, which means it will be available for PC. Part of this circulating info is the system requirement for Windows. Here are the unconfirmed required specs for Bloodborne 2:
OS: Windows 8 or Windows 10
CPU: i3 7th Gen
RAM: 4GB or More
RAM: 4GB
GPU: NVidia 1650 4GB
Players should remember that these details are only leaks and cannot be confirmed now. Whether these things are true can only be confirmed when FromSoftware releases an announcement. Until then, fans can only wait for official details.