Highlights from Nintendo Indie World Showcase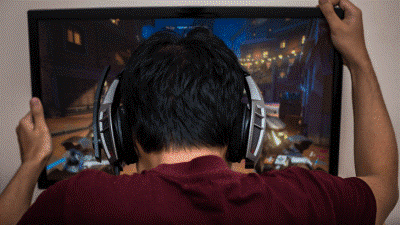 Nintendo dropped a bombshell on us this month with a surprise Indie World Showcase. In the 26-minute video, I saw all sorts of announcements, with some long-delayed games finally receiving release dates. And, as always with the Nintendo Direct format, there were also a handful of surprise drops in the indie scene.
The showcase featured more than 20 new indie games plus DLCs for already-existing titles. And the best part? Some of those have dropped. Let's look at some of this April's Indie Showcase highlights.
Mineko's Night Market
I've wanted to play Mineko's Night Market for years, so you can imagine my glee when the developers finally tossed us a release date. After eight years of development, Meowza Games' Mineko's Night Market will launch on September 26, 2023, on the Nintendo Switch (it's also announced for PC).
Mineko's Night Market was first announced in 2015. It turned heads due to its focus on Japanese mythology, beautiful watercolor-style graphics, and hordes of cats. Did I mention there are going to be cats in this game?
As Mineko, you can craft objects, explore, talk to townsfolk, and participate in the local night market, where you can sell the materials and objects you find. The formula isn't anything new per se—if anything, it's giving me Fantasy Life vibes. But the art makes it stand out from the rest of the flock. Besides that, Mineko's Night Market promises many stage performances, fun parades, and… cat races? Anywho, you can look at the trailer if you're the least interested in what you're hearing.
My Time At Sandrock
The creators of My Time at Portia—Pathea Games—showcased the Nintendo Switch version of their sequel, My Time at Sandrock. Here you must restore a decrepit, post-apocalyptic desert community to its former glory by scavenging for resources and relics, battling monsters through melee combat, and assembling old machines to transform a torn-down workshop into a fine-tuned facility.
Pathea Games shared that My Time at Sandrock draws inspiration from the Gobi Desert. The game is in Early Access on Steam, but we finally have a release date for the Switch version. If you're itching to explore ancient ruins, you'll be glad to hear that My Time at Sandrock will land on the Nintendo Switch in the Summer of 2023.
Rift of the NecroDancer
A spin-off of Crypt of the NecroDancer, Rift is a rhythm game where you must utilize lane-based combat (similar to what you see in Guitar Hero) to defeat powerful monsters and bosses. It's essentially Guitar Hero but with monster battles. Each monster has a different movement pattern you have to be mindful of.
In Rift of the NecroDance, you must help Cadence—the protagonist—navigate the modern world while repairing the rifts that have torn her life (hence the title). The game is set to feature a new storyline and multiple characters. As of now, it's one of 2023's standout games, and I can't wait to play it when it comes to the Switch later this year.
Blasphemous 2
Blasphemous is one of the best hack-and-slash platformers out there, so I was ecstatic when The Game Kitchen announced its sequel. The latest trailer for Blasphemous 2 features the OG game's pixel art, the return of The Penitent One, and many more. Some of the notable highlights coming to the sequel include newly-added weapons, progression systems, custom builds, and an expanded moveset for your character.
The original Blasphemous was hailed for its gorgeous animations and combat; it was an eerie Metroidvania that offered a lot of brutal action-platforming. Now, we can expect more of that when it arrives this summer.
Oxenfree II: Lost Signals
Oxenfree II: Lost Signals is the follow-up to the popular indie title—Oxenfree–by Netflix and Night School Studio. The narrative adventure game is set five years after the first game, where it'll star Riley as she returns to her hometown. There, she's tasked with investigating the strange electromagnetic waves that plague the area.
Oxenfree II will feature a new walkie-talkie system, allowing Riley to communicate with other characters, but you can expect the same wonder and mind-bending twists when it drops on July 12. Pre-orders are already available today through the Nintendo eShop. The game was initially delayed so that Night School Studios could work on it further, but thankfully, now we have a schedule.
Crime O'Clock
Rise and shine; it's Crime O'Clock! Bad Seed and Just For Games announced their investigation game on the latest Indie Showcase, and it looks like a hoot to play. The crime-solving game stretches across multiple dimensions, featuring cases set in multiple eras, like a cybernetic future and the Lost Age.
The events in one era can change what will happen in another. The map will unlock more mysteries in other eras as you solve cases. It can be a bit of a doozy for folks who aren't puzzle fans, but the lovely hand-drawn visuals and dense mechanics make up for it. If you're curious about Crime O'Clock, you can check out more reviews when it releases on June 20, 2023.
2023 Has Been Great for Indie Games So Far
2023 has been a strong year for indie games so far. As we're wrapping up the first quarter of the year, we see some quality titles already, and you can expect many more to join the list of 'must-plays' this year. What are some of the indie games you're looking forward to playing? Let us know in the comments!