How to Get the Prime Gaming Fuse Bundle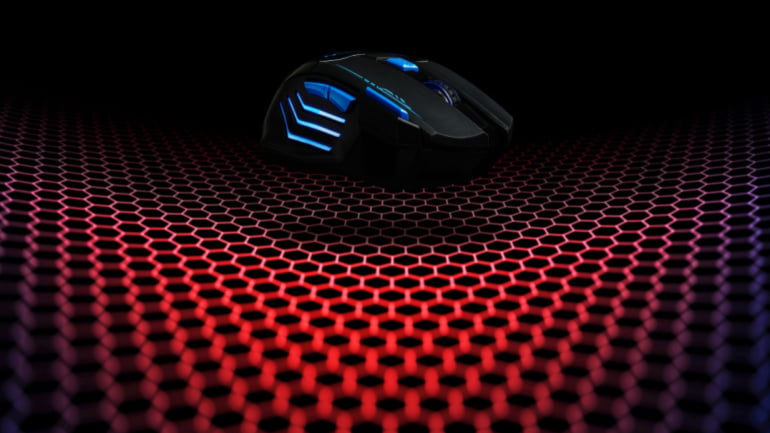 Having an Amazon Prime is arguably one of the best ways to get free stuff for your favorite online games every month. For November 2022, you can redeem the Prime Gaming Fuse Fireball Bundle for Apex Legends. If you're unaware, Prime Gaming offers new monthly rewards to everyone with an EA account linked to their Amazon Prime membership. The rewards can span from banner frames to character and weapon skins that can be used in-game. Plus, as part of the exclusive content, all Prime Gaming skins are rare in the long run since none of them make it to the Apex store once the time is up. If you're interested in how to redeem the Fuse "Fireball Filigree" skin for your account, you've come to the right place.
Do Prime Gaming Skins for Apex Legends Come and Go?
Prime Gaming skins for Apex Legends aren't few and far between, but if you ever have the chance to redeem, I recommend doing so before it goes away forever. The last loot that players could claim was the Octane Radioactive Bundle which was available from September 15 to October 20. The bundle included the Radioactive Octane skin, Spinal Octane Barrier Frame, and Lumbar Puncture CAR weapon skin. So if you have an Amazon Prime subscription and an active Twitch account, you can quickly accumulate cosmetic items for your favorite Legends.
What's Included in Fuse's Prime Gaming Bundle?
The October 2022 Prime Gaming skin for Fuse is an Epic rarity cosmetic and will come alongside additional goodies. Here's what's in store for you:
Fireball Filigree (Epic Fuse skin)
Gingham Style (Fuse Banner Frame)
Flavor Burst (Wingman weapon skin)
The Fireball Filigree skin is nice, but the bundle's biggest highlight is the Flavor Burst, a weapon skin available for the Wingman pistol. The art has small renderings of Fuse's face through the pistol, making it appealing to folks that want a more laid-back look. If you're feeling extra, the included banner matches the attire perfectly; you can use it to combine your character and banner during heated gaming sessions.
Claiming the Prime Gaming Bundle
The process of claiming Prime Gaming bundles hasn't changed throughout the years, which is a good thing since it has kept everything streamlined for those already using the service for a while now. First and foremost, you need to have an Amazon Prime subscription. Players that have an active subscription are the ones that can only link their Prime account to their EA account.
Now that we've got that out of the way, I'll show you how you can claim the goods step-by-step:
Log into the Prime Gaming website; ensure that your Twitch and Amazon Prime accounts are linked beforehand.
Go to the "Apex Legends" tab.
Select the Fuse Fireball Bundle, then follow the instructions on the site to link your EA account with your Prime Gaming account if you haven't done that yet.
Click "Claim Now" to complete the claim request.
Boot up Apex Legends and see if you get a notification that lets you know that you've claimed the bundle.
Once that's done, you never have to do it again when claiming free Prime Gaming stuff for Alex Legends. If you run into an issue, you may need to restart your game for the rewards to appear properly. Otherwise, check your EA account connections and make sure it's connected to the platform you play Apex Legends on.
Also, it's important to note that Apex Legends doesn't have cross-progression capabilities; You can only redeem the bundle on the first platform you log into with your linked EA account once you've claimed the offer.
Is it Possible to Get These Skins for Free?
Yes, you can—but with limitations. You can technically sign up for a free trial with Prime to claim the bundle immediately. You won't have to maintain an active membership to get your hands on the monthly Apex Legends Prime Gaming skins. However, you should remember that the free trial lasts only a month; if you want to get the future skins that come out, you'll have to cough up some dough to Amazon.
The Deadline
The new Prime Gaming Fuse Bundle will be available from October 20 to November 17. If you're interested in picking it up, I suggest you do so before the offer is gone forever, as this bundle will only be available for a month.