Armored Core 6 Adds Photo Mode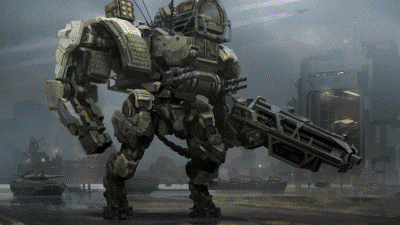 The release of Armored Core 6: Fires of Rubicon is almost here, and it will feature a mode that FromSoftware has never before offered. The latest Armored Core title promises to be an exciting entry in the long-running franchise. Considering it's been ten years since we last saw any games in the series, many mech fans are foaming from their mouths in anticipation.
Besides King's Field, Armored Core is one of the oldest franchises in FromSoftware's repertoire, starting in 1997. Armored Core 6 is confirmed to use the same engine as Elden Ring, but it'll most likely feel different. Instead of Soulslike action, the main focus will be mecha fighting and building.
Armored Core 6 Will Have A Photo Mode
FromSoftware has become famous for its work on various Soulslike games over the past decade. These include Dark Souls, Elden Ring, and Bloodborne, to name a few. However, what's surprising is that they never opted to include a Photo Mode, much to the dismay of their fans. Thankfully, this won't be the case for Armored Core 6.
PlayStation Japan recently revealed that Armored Core 6 will have Photo Mode. Players can use this mode to stop the action and take pictures of the game from different angles. Gone are the days when you have to screenshot a FromSofware game with its HUD! Now, you can hide the HUD, add filters, change the screen's brightness, and more.
Even though the video's in Japanese, you can see the Photo Mode interface which will allow a variety of different adjustments. If you love to take pictures of gameplay footage or add your favorite moments to the gallery, you're sure to have a field day with Armored Core 6.
Photo Mode lets you snap pictures of various moments in the game that transpire while you play. But it also brings another element to the table: pausing.
Armored Core 6's Graphics Are Pure Eye Candy
Graphics have evolved leaps and bounds over the generations. Thanks to the power of console hardware these days, developers can produce top-tier, cinema-quality games. And for 2023's case, the trend continues with FromSoftware taking full advantage of today's technology and Armored Core 6's photo mode will allow players to capture any scene natively, showcasing FromSoftware's artwork like never before.
Can You Pause the Game in Armored Core 6?
Besides including Photo Mode, Armored Core 6 will allow you to pause the game at any moment. Am I the only one who breathed a sigh of relief?
Pausing the game may seem like such a normal thing to do these days, but you have to know that the option wasn't present in FromSoftware's previous titles. You can't pause easily in Elden Ring; you can only bring up the item crafting menu while still being able to see and move your character, which has been a divisive topic amongst fans for years. The same can be said about Bloodborne and Dark Souls. Sekiro was the only title that allowed pausing, most likely since it's a single-player experience.
Armored Core 6 Release Date
Armored Core 6: Fires of Rubicon will be released on August 25, 2023, for PS4, PS5, Xbox One, Xbox Series X/S, and PC. The game will have a stable 60 FPS for Xbox Series X/S and the PS5, while last-gen consoles will be locked at 30 FPS. On the other hand, PC players can have up to 120 FPS and 4k resolution—provided they have a powerful rig to do it.