Steam Wallet GCash Integration Guide – Everything You Need to Know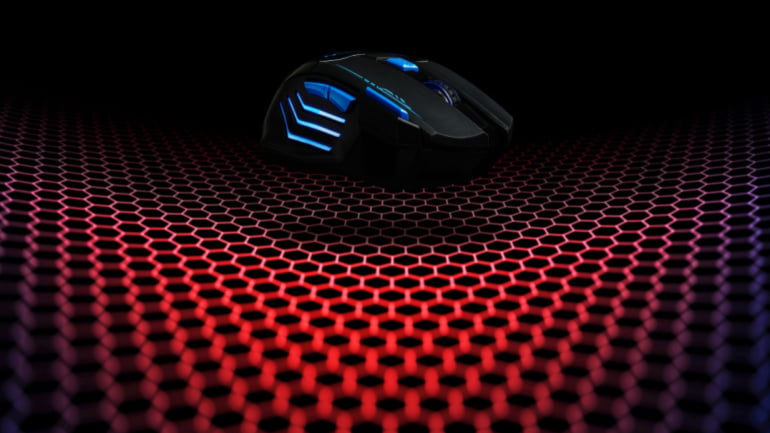 By |
August 22nd, 2023
| Categories:
Others
Whether you're a seasoned gamer or just starting out, Steam Wallet GCash is an essential tool to elevate your gaming experience. It combines the convenience of mobile payments with the vast digital world of Steam.
The integration allows for seamless transactions and immediate access to funds. This means less time worrying about payment processes and more time diving into your favorite games.
Gcash has revolutionized how we manage money in our daily lives, so why not bring that ease and efficiency into gaming? With Steam Wallet GCash, you can do exactly that.
This handy combo is not only efficient but also secure. So whether it's topping up your account balance or purchasing new games, Steam Wallet GCash got you covered!
The Power of GCash and Steam Wallet for Gamers
For the uninitiated, GCash is a popular mobile wallet service in the Philippines that's revolutionizing how gamers buy Steam Wallets. Connecting with your Steam account, one of the most well-known digital gaming platforms, GCash is a renowned mobile wallet service in the Philippines that has revolutionized how gamers acquire Steam Wallets.
Once you have funds in your GCash account, loading them onto your Steam Wallet is as easy as pie. And here's where it gets exciting – those funds are ready to use immediately. No more waiting around or jumping through hoops just to get into game mode.
Fueling Your Gaming Passion With GCash
Topping up using GCash isn't rocket science – far from it actually. A few taps on your phone screen within the GCash app and voila. You're good to go.
This method has become quite a hit among gamers because it cuts down any delay between payment completion and gameplay initiation. Plus, having control over what goes into (and comes out) makes managing expenses easier than ever before. So whether you're looking forward or planning ahead for future purchases, this approach gives you maximum flexibility when deciding how much you want to add to your account at any given time.
Avoiding Pitfalls When Using GCash For Game Purchases
No system is perfect though, so let's address some common issues users might encounter when trying to buy games or load their Steam Wallets using GCash. Don't worry; we have solutions too.
If an error message pops up during transaction verification after adding funds via GCash, don't panic. Just check both your Steam balance and purchase history on the GCash app first before attempting another top-up.
In case of failed transactions due to incorrect details entered while buying games via the direct debit option on Google Play Store/Apple App Store/Steam Online Store, simply re-enter the correct information and try again.
Sometimes delays can occur if the network connection drops midway during the process, but usually, it resolves itself quickly enough without needing further action from the user's side.
If the problem persists even after following the above
Linking Your GCash Account to Your Steam Wallet: A Gamer's Guide
Gamers, it's time we talk about the power of digital wallets. Specifically, how you can use your GCash account from the Google Play Store or the Apple App Store, a popular mobile wallet service in the Philippines, and link it with your Steam account for seamless transactions.
A Quick Verification Process For Transactions Made Easy.
The first thing after setting up is verifying that everything runs smoothly. So let's walk through this step-by-step:
You've got your Gcash app downloaded and registered? Great. The next step is adding some money into that shiny new GCash account via online banking or cash-in partners.
Next stop – linking this loaded GCash account with your existing Steam wallet. Just head over to 'Account Details' under the profile section on the official Steam website.
Select 'Add Funds' then choose GCash as the payment method; get redirected back onto the GCash application interface where confirming transaction details such as the amount being transferred would be needed before proceeding further. Finally, upon successful completion, both platforms should reflect changes accordingly – increased balance on Steam while an equivalent deduction from the GCash fund pool. To double-check these alterations, simply revisit respective sections, i.e., the 'Account Details' tab on Steam and the purchase history segment within the GCASH platform itself.
If you're a gamer, having an expedient and effortless approach to depositing money into your Steam wallet is indispensable. The good news? You can do just that using the popular mobile wallet service in the Philippines – GCash.
The Lowdown on Minimum Purchase Amounts
The first thing we need to tackle when discussing adding funds via GCash is understanding minimum purchase amounts. When buying directly from the Steam online store, there's a set amount of ₱200 for every transaction.
This lower threshold not only makes it more accessible but also allows gamers with varying budgets more flexibility in managing their gaming expenses.
To start topping up your Steam account balance, open your GCash app and choose 'Buy Steam Wallet Code'. Input how much money you want, then confirm payment. Keep in mind, though, purchasing through GCash incurs an additional 20% surcharge due to convenience fees, so budget accordingly.
If extra charges aren't really your cup of tea, consider loading directly from Steam instead. Just log into your account at the Steam Store, go to 'Account Details,' click '+Add funds', and select GCash as the preferred payment method before confirming everything. This way ensures no hidden costs are added to transactions made. So whether it's via direct top-up or going about things old school style with physical cards bought elsewhere – always make sure all details inputted are correct prior to making any purchases whatsoever.
Purchasing Games Using Your Loaded Steam Wallet
With your Steam wallet brimming with funds, you're all set to dive into the thrilling universe of gaming. Buying games on this popular digital platform is as easy as pie.
To get started, head over to the Steam online store. A wide variety of games across different genres awaits you there. When a game catches your interest, click on it for more details like gameplay synopsis, system requirements, and player reviews.
Filling Out Payment Details
The next step involves filling out your payment information. Once you've chosen a few games that pique your gamer senses just right, add them to your shopping cart by clicking 'Add to Cart'. Next up: checkout. Choose the payment method you prefer from the options provided; alongside it, your Steam Wallet balance will be visible for use on purchases.
Select 'Steam Wallet' from the options presented to you; alongside it, you'll see the available funds in your account ready to be used for your purchases. Need some extra cash? You can top up at this point using GCash or other accepted methods too.
Riding The Game Voucher Wave
In addition to buying directly from the storefront itself, gamers often make good use of their loaded wallets by snagging game vouchers/codes that can be redeemed for specific titles later on.
You receive these voucher codes via email/SMS after successfully completing your purchase.
They come with instructions guiding users through the process of entering the code on the Steam redemption page.
This approach offers flexibility, allowing players to buy now and decide which title(s) they want later based on their preferences and the timing – perhaps when new releases hit the shelves.
Enhance Your Gaming with Steam Wallet GCash Integration
Discover how to enhance your gaming experience with Steam Wallet GCash integration. Learn to add funds, buy games, and troubleshoot common issues.
Unlocking More Gaming Perks with GCash App
The world of gaming is not just about conquering virtual battles, it's also about smartly managing resources. The GCash app, a popular mobile wallet service in the Philippines, offers gamers more than just an avenue to buy games or load their Steam Wallets.
In essence, these additional functionalities allow you to manage your finances while enjoying your favorite digital platforms.
Squaring Off Bills without Leaving Your Game Room
Paying bills can be a real drag, especially when you're fully absorbed in your video game. But guess what? With the GCash app's built-in feature for paying utilities and subscriptions such as internet services or postpaid plans right from your phone – no need to pause that epic boss fight.
Funds Transfer Made Easy For Gamers On-The-Go
Besides settling dues on time, another advantage offered by this payment method is its easy-to-use fund transfer facility. Whether it's sending cash rewards after winning an online tournament or receiving funds from selling off extra game items – all are possible within a few taps. This simplifies transactions among fellow players who use GCash accounts.
A Digital Piggy Bank: GSave Feature In Action
If you're one who earns decent bucks through gaming tournaments, then meet 'GSave' – essentially a digital piggy bank integrated into the GCash app where users can stash away earnings securely. It encourages financial discipline amongst gamers, allowing them to save up for future big-ticket purchases related to Steam games.
Gaming And Shopping Under One Roof: GLife At Its Best
Last but definitely not least comes 'GLife' – think of it as a mini-mall housed inside the GCash mobile number itself. From ordering food via Food Panda during those long marathon sessions, buying gadgets at Lazadaon Hiccups When Using GCash to Buy Games or Load Your Steam Wallet
We've all been there. You're excited about a new game, you try to buy it with your GCash account and… something goes wrong. Don't fret. Let's go through some of these common troubles together.
The Dreaded 'Transaction Failed' Message
This error often appears when there are insufficient funds in your GCash account or if the details entered aren't correct. Before making any purchase on Steam, always ensure that you have enough balance in your GCash mobile wallet service and double-check those pesky details.
Your Steam Wallet Code is Missing In Action
If, after purchasing games using GCash, you don't see an email with your Steam wallet code – take a deep breath. Check both your inbox and spam folders because sometimes emails from digital platforms get flagged as junk mail by mistake. Still no luck? Visit the Steam Support Page.
No Change In Your Steam Account Balance After Purchase?
Sometimes purchases may not reflect immediately due to server delays or internet connectivity issues – patience is key here, my friend. Wait for some time before checking again.
Contacting Customer Support: The Last Resort
If none of these solutions work out for you while trying to load up that precious Steam wallet top-up via GCash, reach out straight away through the GCash Help Center. They're ready round-the-clock, helping gamers like us navigate our way around transaction troubles.