Chimeraland Beginner's Guide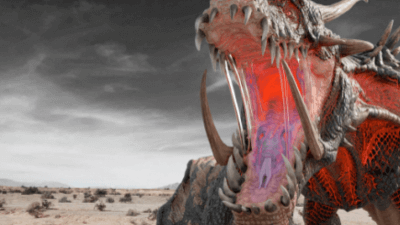 Set in a prehistoric, mythological world, Chimeraland is an open-world sandbox RPG where you can interact with ancient-looking enemies. With many combat mechanics to deal with and a world brimming with life, it's understandable to feel overwhelmed initially. You can do about anything—even construct a home for your character or discover never-before-seen treasures. If you're just starting your adventure in Chimeraland and need some help getting acclimated to the MMO, here's a simple Chimeraland Beginner's Guide to get you started.
Picking a Race in Chimeraland
The first thing you have to do after booting up Chimeraland is to select a race. There are 18 races to choose from. Honestly, there's no difference if you're thinking of picking a "superior" race in terms of physical function. Funnily enough, races with wings can't fly by themselves—you still need to use mounts to fly, and races that look like sea animals can still drown when submerged in the water for too long. The best pointer I could give you when creating a character is to pick the race that you find the most aesthetically pleasing to look at.
Creating A Character in Chimeraland
Once you've selected the race of your choice, you can tinker with the game's character wheel to tweak the character's age and gender. You can also select your character's species by using this wheel. Chimeraland has a rather intricate customization system, as it lets you edit the hair, face, body, makeup, and even the proportion of your character.
If you're thinking of saving the finished look you've made, you save your appearance data via a code that you can use again in the future. Remember that you can only apply the code to an avatar of the same size and race.
Choosing Your Chimeraland Birthplace
Chimeraland is unique in the sense that you can choose your birthplace. There are three factions/continents to choose from: South-mount, East-mount, and West-mount. These continents are the same, more or less—minus the tribe names and the specialty minerals they yield.
The main reason why choosing the right birthplace for your character is important is because people in the game can't easily cross continents. More so if you don't follow the required processes when entering the other factions. If you have plans to play with a buddy or two, I advise that you and your friends ought to pick the same continent; you're going to have a hell of a time if you don't.
Regardless of your birthplace, I suggest landing between the hot and cold areas or on the green lands. Avoid the snowy mountains and wastelands as possible.
Getting to Grips With Chimeraland's System
Once you begin your journey in Chimeraland, trailblazing your way through the main missions and tinkering with the game system's features should be your top priority. Learning how to use the system's functions gives you a much smoother gameplay experience in the long run. By doing so, you'll know how to get mounts, cook, gather resources, and create a camp despite only being in the early stages.
Should you complete all of the main missions, your character will get a home, some weapons, and a mount they can use to travel around the map. Don't worry about it if you're still confused after playing the game for a couple of hours; you can always circle back on how to use the game's system with the 'Guide' tab.
How to Hatch the Cloud Drune in Chimeraland
All players in Chimeraland receive a first-day login reward: the Cloud Drune. The whale isn't just a cute pet; it can be your "best friend" in the game, which is why many take the time to raise and train it. When you receive the Cloud Drune, it's still in its egg form; you'll still have to make the effort of hatching the egg if you want to reap the rewards.
Here's how you can hatch it:
Incubate the Cloud Drune egg via the Hatcher; you can place this at your Home. There's no need for you to purchase the incubator either, as you'll get it together with the egg from the first-day login gift.
Obtain the Darkfrost Pill. You can get this as part of the Day 2 login gifts.
Find the NPC named Hodei. You can find Hodei in all humanoid tribes, and he's an essential part of the process of evolving the Cloud Drune whale into a Darkfrost Drune.
Chimeraland is Treat to Play for First-Time MMO Players
Open-world games are commonplace these days, but what makes Chimeraland so unique is that you can play it on mobile, making it quite the revolutionary title. This makes it perfect for veterans and newbies of the MMO genre alike.
Hopefully, this Chimera Land beginner's guide taught you a thing or two regarding how to start on the right foot in the game. What are your thoughts about Chimeraland so far? Is it looking up to be one of your most played games this year? Let us know down below!