Madden NFL 18: Things and Dates to Look Forward to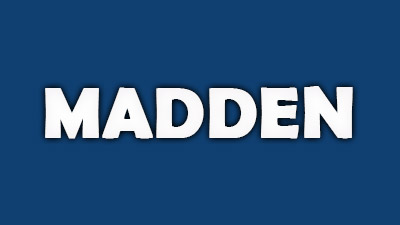 Good news, NFL fans! Madden NFL 18 brings new features, better graphics, and more gameplay modes. The game has improved passing abilities and the weekly challenges of MUT. There's a story mode (similar to the Journey in FIFA 17) and play styles for online matches. Also, the game has made the switch to using the Frostbite engine (the one utilized FIFA 17 and Battlefield 1). Check out the official trailer for Madden NFL 18:
5 New Things About the Game
The Frostbite Engine: contains enhanced graphics and clearer details because it's the first time Madden NFL is using this engine. EA utilized Frostbite for FIFA last year, and now, it's Madden's turn. It's reasonable to expect a dynamic weather system with this new engine, as Battlefield 1 has some impressive weather effects. It could even add a new layer to the gameplay, such as making the field muddy to make it harder to maneuver.
Play Now Live Mode: play the best real life NFL matches of the week with this style. Whether you're unsatisfied with the outcome or want to re-experience a game, this mode will get you there. It's unclear whether this is an online mode against other players or a single player mode.
Target Passing: mechanics are better for Madden 18. Traditionally, players pick a receiver to pass to and hope for the best. Target passing gives more control of passing. It allows a specific spot in the field to be targeted, other than just targeting a receiver to pass the ball. Why? To avoid fumbles, and it adds another layer of strategy to the game.
Story Mode: similar to FIFA's "The Journey," players control a customized or pre-designed character trying to advance their career in the NFL. It's up to the player to decide whether the character fails or succeeds in achieving his dream. There are scripted events off the field and big matches to win, as the character climbs the ranks. Guide them from being a clueless rookie to an invaluable MVP.
Play Modes: open up avenues for beginners and provide a challenge for more advanced players. Online matches are now in three categories:

Arcade: action packed; full of flashy plays and limited penalty scoring
Simulation: a true-to-life mode, using authentic NFL rules and team ratings
Competitive: focuses on skills, as every move can result in lucrative rewards or big penalties
E3 and Important Dates
More info about the game is accessible during E3, which takes place from June 13-15. It could provide players with a better overview of the game and perhaps the chance to try it out. Here are some important dates to jot down on your calendar:
June 10-12: the option to attend EA Play for a chance to play Madden 18. As a bonus, the first 500 to play the game get a free copy of Madden 17. For those who can't go, there will be live streams of the event. If the EA Play event sparks an interest, sign up for tickets.
August 17: subscribers of the EA Access First Trial service can play up to 10 hours. Also, subscriber's get a sweet 10% discount on the game.
August 22: players who pre-ordered the G.O.A.T. (Greatest of All Time) edition can start playing the game.
August 25: NFL Madden 18 releases!
Wrapping Things Up
Two months is around the corner. Waiting can be hard, but when you're a true Madden fan, it's worth the wait. Pre-order the game, subscribe to EA Access or go to EA Play to get it earlier. Besides, other games are going to announce at E3, which could distract you while you wait, and before you know it, Madden 18 releases to the masses. Then you can high five your buddies because August is also when the NFL preseason starts.