FFXIV Fashion Report Guide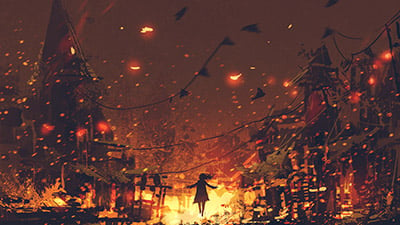 One of the key components of FFXIV that keeps players coming back, as well as enticing new ones, is the variety of activities that are available throughout the game. One such feature that we will be discussing today is the FFXIV Fashion Report. There are a few things that you will need to know in order to get started, so if this is something that might be of interest to you, then read on.
In this guide, we will outline the following:
What is the FFXIV Fashion Report?
How Does it Work?
How to Get Involved
Rewards
Tips on Getting a Higher Rating
With that in mind, let's start by taking a look at finding out just exactly what the FFXIV Fashion Report is.
What is the FFXIV Fashion Report Challenge?
When you are visiting the Gold Saucer, you are challenged to create the best possible themed ensemble that you can come up with. Not only that, but you will also be encouraged to be assessed by judges and swap tips with others. It serves as a weekly content where you can earn rewards for having the best outfit is the simplest way to put it.
How does It Work?
Every week, the Gold Saucer plays host to the Fashion Report. This gives you the opportunity to test everything you know about fashion. At the beginning of the week, you can use Masked Rose to receive hints on what the theme is that has been assigned. This will update every Tuesday, at approximately 8pm GMT.
If you do choose to participate, you will be judged on a scale of one to 100. The judging for the contest will take place at 8pm GMT on the Friday. If you want to take on the challenge more than once, then you have the time to take it up to four times every week. This can be done between Friday and Tuesday, so just make sure you do so in time before another theme is chosen.
If you are using Glamoured gear, then this will be judged surrounding the glamoured appearance that it has. If you are looking to trade items, then make sure that you don't have them equipped too. This is because if you happen to have them equipped when you are being judged, then they will be bound to you, so you won't have the opportunity to trade them.
How do I get Involved in FFXIV Fashion Report Events?
If finding the best outfit for the relevant theme on a weekly basis is something that you would be interested in, then it is pretty simple to get involved. Keep in mind the weekly time restraints that we discussed earlier, then find Masked Rose at the Golden Saucer. You will then be assigned a theme for the Fashion Report. Before you start this however, you will need to have reached level 15, which will then unlock the gold disc that is required to gain access to the Fashion Report. The quest "It Could Happen to You" will also need to have be completed before beginning.
Once you have done this, you are ready to learn more about the rewards that you can receive, so let's take a look at what you could potentially get your hands on.
FFXIV Fashion Report Rewards
So, if you happen to take part, then there are different types of rewards that you will receive. For participating, you will receive 10,000 MGP. If you manage to receive a rating of 80 points or more, then you will get an added 50,000 MGP for your efforts. One of the more appealing rewards is that you can get yourself access to Kasumi's boutique, which can be accessed by taking part in the challenges that are presented to you. Inside the boutique is the opportunity to get your hands of some unique items, so it is definitely worth looking into.
Something to keep in mind is that prizes that you get for taking part, as well as those for scoring over 80 points, can only be obtained once a week. So even if you have the chance to be judged more than once over the course of that week, you will only be able to earn the rewards once a week.
If you are going for the "Fashion Leader" title, then you can get it by reaching 100 points. This will also grant you 60,000 MGP to go along with your prestigious title.
Tips on Getting a Higher Rating
If you are looking for ways in which you can earn the 80 points and above required, then you are going to need to do a bit of research. The reason being is that the theme changes on a weekly basis, but thankfully there are resources out there, and certain social media platforms such as Reddit that can lend a helping hand on what you will need for that specific week. It is also worth checking out the official forums to see if the tips for the weekly Fashion Report is posted there. By participating in the event more than once a week, you can use this to your advantage by further using the time to look for hints that will emphatically improve your score.
One thing to keep in mind is to make sure that you have every slot filled. You should then look into finding what the base value of your items are, which can be improved by ensuring that you have the correct Dyes for those slots. If you can't dye the specific item, then it should already have the maximum value. If you do have all of the slots filled, then a really simple way of taking part is to just turn up as you are. This can earn you up to 52 points, though this process would take a few months for you to unlock all of the items since they are awarded on a weekly basis.
Conclusion
The FFXIV Fashion Report is certainly a unique part of the game. Over time, it has become quite the phenomenon, with players with the knowledge of all things fashion flocking to the Golden Saucer to show why they are the most worthy of the title of fashion leader.