Fortnite Chapter 2 Season 2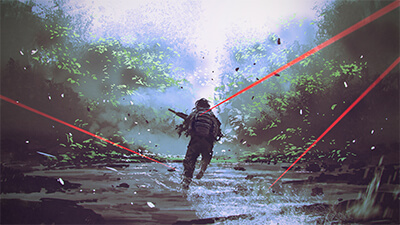 Players were made to wait a bit longer for the official release of Fortnite Chapter 2: Season 2 because of a slight hiccup. Epic Games has announced that Patch 11.50, better known as the update for the new season, will be introducing the Unreal Chaos Engine, a system that focuses on the physics of the game that will be combined with Epic's original Unreal Engine. We speculate that the delayed release of Chapter 2: Season and even the extension of the first season of Chapter 2 is solely due to the transition to this new physics system. So, what is there to look forward to with this new engine? And should we be worried about how the game plays because of this? If you're itching to know more, then read on!
What does the Unreal Engine's Chaos system bring?
First off, Fortnite will still feel like Fortnite. There won't be any huge changes to the graphics or anything, especially since the game is also available for all consoles and even mobile. To upgrade the graphics to something that's extremely polished will be unfavorable to other platforms. Instead, Chaos will provide massive-scale levels of destruction. As you know, one of the main aspects of Fortnite is its building mechanics. With this new physics and destruction system, players will have a much more cinematic and interactive experience. When destroying buildings or structures, everything just dissipates into nothing, but thanks to the new Chaos system, we expect that there will be a little more flair for the animations in the future.
Epic moving over to the Chaos physics system is probably one of the biggest changes that have ever been made for the game, hence the delay in the release of Fortnite Chapter 2: Season 2. To compensate for that, the developers of Epic Games added more Overtime Challenges that players can catch up on and a two-week event to build up the people's anticipation for Fortnite Chapter 2: Season 2.
Is there anything to be worried about?
It's not too serious, but the introduction of many bugs during the launch of Fortnite Chapter 2: Season 2 could pose either a problem or a laugh. This is common when setting up a new engine system for a game, as you're bound to meet a bug or two in the game since it's not all that polished yet. Expect to see clipping through walls, boats that can drive on land, and cars with wooden wheels. Hopefully, after a few weeks into Fortnite Chapter 2: Season 2, Epic Games will schedule an update that can clear out pesky bugs.
What does this mean for Fortnite?
Epic using its games for not only as commercial products but also as a way for them to test out and further develop the Unreal Engine is a normal occurrence. Without a doubt, won't lose the look and feel that has endeared it to millions of fans, but there will also be new animations and possibly even new gameplay mechanics that will be unveiled even after Fortnite Chapter 2 Season 2. To get a taste of what's to come; fans were treated with the potential of the Chaos physics system through a demonstration at the GDC 2019 which you can watch here. While the graphics won't be as great as what's shown on the trailer, Fortnite will be borrowing some of the power that Chaos has, such as the beautiful destruction that it produces when breaking down concrete. We hope to see more improvements like this down the line as Fortnite slowly but surely cements its legacy as the number one battle royale game.