Fortnite Chapter 2 Season 3 Release Date, Leaks, and Information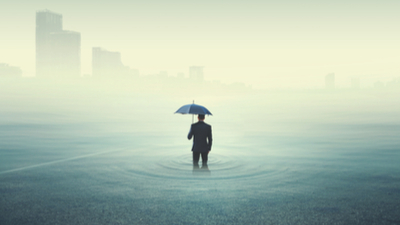 Fortnite Chapter 2 Season 3 Release Date and Information
Another season of Fortnite: Battle Royale is about to end and as usual, the community is hyped about the upcoming season. We are about to enter Chapter 2: Season 3 of Fortnite, a staggering thirteen seasons since the game was launched, and so much has happened in these two and a half years! Chapter 2 Season 3 was supposed to release on April 4, 2020, but the date was pushed back to June 4, probably due to Covid-19 and Epic needing that extra time to get the new content out from remote working locations. The release date has been pushed back further – Chapter 2 Season 3 is now set to release on June 17. This still makes Season 2 shorter than Season 1, which is hands down the longest season ever due to multiple extensions.
The start of a new season is one of the most awaited things in Fortnite since Epic Games makes the biggest changes in terms of cosmetics, gameplay, and even map changes during this period. And as with every season, we have some great leaks this time as well – right from the theme of the battle pass to map changes as well as reskins of iconic old skins- a lot of exciting stuff has already been leaked! This article will take you through everything you need to know about the Fortnite Chapter 2 Season 3 Release Date and Information.
For more Fortnite, check out our blog!
Chapter 2 Season 3: Aqua-based Theme
According to multiple leaks, Season 3 is going to have a water-based theme, and we have more in-game proof for that. The same source that accurately leaked a lot of things about the entire Chapter 2 Season 1 – right from map changes and swimming to fishing rods – has revealed that we will be having a water-themed season this time. While we're not sure what kind of skins this could lead to, the possibilities are endless! Right from futuristic scuba divers and mermaids to Fishstick variants (yes, there's always space for more!), the possibilities are endless.
There were major datamined leaks of aqua-themed images such as a shark swimming underwater were also revealed in recent patches. Moreover, we have a "Doomsday" event coming up on May 30, which will be the first story-based event since the blackhole event. Sounds like a pretty big event, doesn't it? A water park and a full-fledged dock is the first thing that comes to mind when you think of POIs related to water, but we may as well have deep-water swimming, unlike the current on-the-surface swims we can do. We also have a leaked "fishing book" which we don't know the purpose of, but it could possibly be a guidebook to finding various types of fish with new abilities such as the old Chug Jug.
Deep-sea diving, raining fire, and underwater POIs
According to the leaks, there will be a lot of POI changes related to water as well. While it's unlikely that Epic will put the entire map underwater, quite a lot of it is expected to be affected. A completely underwater map would be too drastic for most of the player-base, and the entire dynamic of fights will change if you add a swimming element to it.
If you have seen the Travis Scott event, part of it had all the players go deep underwater in a unique swimming mechanic that isn't available anywhere else in the game. It makes sense for Epic to reuse the same mechanic and the deep-sea locations as games often reuse their assets in such cases. Epic has already done something like this before, where they reused the Canny Valley assets in Paradise Palms to create a desert zone.
Similar to this diving mechanic, the raining-fire mechanic from the Travis Scott event is also leaked to appear in game. You read that right: we might be getting an item that makes fireballs drop from the sky and damage players and builds. This could also be executed as a Flare Gun that was teased in 2019 in a trailer. It could be a non-damaging item as well, used to call in supply drops.
Aquaman Crossover, Female Black Knight, and more skins
Yep, Aquaman was leaked to be the Tier 100 skin of the Fortnite Season 3 Battle Pass according to sources. It's so strange that these things were used as clickbait back in 2018, but now Epic Games has reached a point where they can actually execute it. After all, Season 2 did have an official Deadpool skin in it.
One big skin that people have been speculating right since 2018 is the female Black Knight skin, which has been conceptualized over and over on Reddit. It has actually been leaked in the game files and is apparently going to be a part of the Battle Pass.
Along with this, we are also getting a robot version of Meowscles, a pink variant for Dark Vanguard, and the first-of-its-kind fully customizable glider.
Mobility and Items
It has been leaked that Quadcrashers are making a return with certain changes. But here's the big leak: we might be getting rideable sharks in Fortnite Season 3. Similar to the shark glider that we have that has a laser attached to it, a vehicle-like rideable shark is supposed to be a part of Season 3.
The blue phone booths from Party Royale might also make their way into the main game, allowing players to change their appearance within the match. A shotgun that is visible in the background on several lobby screens has also been leaked. While it is already available in Save the World, it has been datamined in the Battle Royale files as well.
Endnote
These are some of the best leaks we've had for a season until now. With summer aligning with Fortnite Season 3 and all this datamined info, we're definitely in for a theme related to water. As usual, the Battle Pass will be available for 950 V-Bucks, which is about $9.50, and a separate bundle with bonus tiers will be available for 1500 V-Bucks. Hopefully this Fortnite Chapter 2 Season 3 Release Date and Information guide helps you get a better picture of what to expect. And with Epic Games' habit of surprising players, there's always more! My bets are on Epic Games adding a Finding Nemo reference somewhere in the game.