Fortnite Chapter 4: Unleashing the Power of Unreal Engine 5.1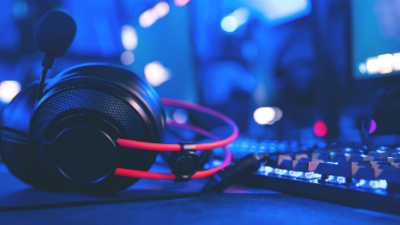 Epic Games, the developers behind the popular battle royale game Fortnite, have pushed the boundaries of in-game graphics and performance with the launch of Chapter 4: Season 1. With the introduction of the latest version of the Unreal Engine, version 5.1, Fortnite players can now enjoy an even more immersive and realistic gaming experience.
New Ways to Navigate the Battle Royale World
Not only does the new season introduce new ways to move around the map, such as riding a motorcycle or rolling as a giant snowball, but it also brings major visual upgrades to the game. With the use of Unreal Engine 5.1, Fortnite now boasts a wide array of customization options and improvements compared to the previous version, which was first introduced in December 2021 with the launch of Chapter 3.
Lumen: High-Quality Ray-Traced Reflections
One of the key features of the Unreal Engine 5.1 is Lumen, a system for providing high-quality ray-traced reflections in in-game objects. Players can now enjoy realistic reflections in surfaces such as water and mirrors, giving the game a more lifelike feel. Additionally, Lumen provides real-time global illumination at a smooth 60 frames per second, making the game's environment more immersive and natural. Another added bonus is that certain outfits and skins will now have emissive properties, meaning they will scatter light on nearby surfaces and objects.
Nanite: Detailed Virtualized Geometry
Another major addition is Nanite, a virtualized geometry system that provides highly-detailed architectural geometry for the buildings in the game. Using Nanite, the structures and assets in the game can now be rendered from millions of polygons, giving players a more realistic and immersive experience. Natural landscapes such as trees and grass have also been given the same treatment, with individual trees now containing up to 300,000 polygons.
Virtual Shadow Maps: Shadowing that adds to the Immersion
The new Virtual Shadow Maps system adds even more realism to the game by allowing every modeled detail, whether it's a brick or a leaf, to cast highly detailed shadows. This provides more in-game immersion and character self-shadowing has been improved for even more accuracy. It means the shadow you see in the game will no longer be a random black blob.
Temporal Super Resolution: High Visuals and High Framerate
Epic Games has managed to achieve something rare in gaming; offering both high-quality visuals and high framerate simultaneously. Temporal Super Resolution (TSR), an upgrade over the well-known Temporal Anti-Aliasing in Fortnite, allows players to experience high-quality visuals without sacrificing performance.
Community Reception
The community response to the introduction of Unreal Engine 5.1 has been overwhelmingly positive, with many praising the significant improvements in graphics and performance.
Overall, Fortnite Chapter 4: Season 1 has delivered a host of new features and upgrades, bringing the game to new heights of realism and immersion. With the power of the Unreal Engine 5.1, players can now experience a battle royale world like never before.