How to Get Free Skins in Fortnite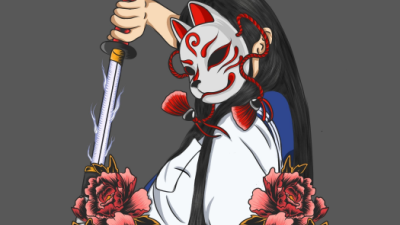 Fortnite has had multiple crossovers over the years, so the battle royale has loads of rare skins. Cosmetics are a crucial part of the game—it's the primary method of Epic Games to cash in on their players. Skins help add a ton of personality to your character, and let's be honest, who wouldn't want to become Naruto while running around the map? Hundreds, if not thousands, of cool, cute, and well-made skins are worth being flexed in-game. But did you know Epic Games occasionally gives out Fortnite skins free of charge? Free skins surface in Fortnite now and then, usually during special events that run for a limited time. While the game has a reputation for costly cosmetics, free skins still exist.
Take Advantage of Events
Epic Games regularly hold in-game events for Fortnite; these come with new content, quests, and cosmetics. While most skins and accessories have to be paid for, it's not always the case. As part of the events, Epic sometimes gave out free Fortnite skins. If you're looking for a chance to snag a free skin for yourself, the Winter Wonderland event is your best bet.
The Fortnite Winter Wonderland event usually comes with daily presents. The presents give some kind of cosmetic—like a banner or a back bling. The game usually gives out a free skin as the final reward in this update. Epic has routinely given away free cosmetics during the New Year. While they're not necessarily as cool-looking as the ones you'd see in a battle pass, you can't complain, considering you got them without paying for them.
During last year's Winter Wonderland update, we saw Peely being awarded as the free skin. Peely is arguably one of the most iconic characters in Fortnite. There's no news yet on what skin will be given out for this year's event, but you'll have to log in regularly to open the presents, as the last ones tend to have the skin in question.
Use Your V-Bucks You Earned Through the Battle Pass
The battle pass in Fortnite has two tiers: paid and free. The paid version contains tons of skins and enough V-Bucks rewards to buy the next season's battle pass. There's a reason they're such a hit with the Fortnite community. If you buy a battle pass and play Fortnite consistently, you'll always have enough currency to get future passes. However, if you're not willing to spend your hard-earned money, that's fine since you also get free V-Bucks on the base tier.
Every season, you'll be rewarded with 300 V-Bucks if you progress through all the battle pass levels in the base tier. 300 V-Bucks isn't enough to get yourself a skin, but you can opt to save these as the seasons go by. If you play the game regularly, you'll eventually have enough for a skin or a battle pass.
I recommend buying a battle pass instead of a skin from the Item Shop since you'll be able to have a steady flow of free skins from that season (provided you have completed enough quests). Plus, you can earn more V-Bucks through the paid tier, which you could use to purchase the next season's battle pass.
Be In the Loop for Promotions
Occasionally, Epic gives out free skins as part of a promotion. In these circumstances, you'll be given a free cosmetic item for either being part of a specific platform, playing a different game, or getting a friend to play Fortnite. If you're always looking for stuff you don't need to pay for, I recommend creating an account on streaming platforms (Twitch, YouTube, etc.) since they regularly give out goodies.
As of October 2022, there's one skin that players can claim for free in Fortnite: the Xander skin. All you have to do is complete the Refer A Friend quest, which sees you introduce a friend to Fortnite and complete quests/challenges together. If none of your buddies are interested in participating, you can bypass it by creating a second account to redeem the Xander skin.
Join Tournaments
Epic holds in-game tournaments regularly to celebrate notable skins that release now and then, and joining these is an excellent way of potentially grabbing a free cosmetic. You must place high to unlock these skins; only the top players in their respective regions can redeem the prizes. But if you think you're a good shot, why not try your luck?
What Were Skins Given Out in Fortnite for Free So Far?
While it's possible to get free skins in Fortnite, they're not always available. Here are some other examples of free Fortnite skins that now can't be redeemed:
| | | |
| --- | --- | --- |
| Skin | Claiming Process | Expiry Date |
| Wonder Woman | Have a high rank in the Wonder Woman Cup | August 18, 2021 |
| Frost Squad | Complete the Operation Snowdown Challenges | January 5, 2021 |
| Snowmando | Complete the Operation Snowdown Challenges | January 5,2021 |
| Naomi Osaka | Have a high rank in the Naomi Osaka Cup | March 2, 2022 |
| Krisabelle | Open a Winterfest 2021 present | January 6, 2022 |
| Polar Peely | Open a Winterfest 2021 present | January 6, 2022 |
| Bruno Mars | High a high rank in the Silk Sonic Cup | February 7, 2022 |
| Rainbow Racer | Complete the Refer A Friend quest | January 10, 2022 |
| Chloe Kim | Have a high rank in the Chloe Kim Cup | March 24, 2022 |
| Ruby Shadows | Log in via the Epic Games Launcher | June 17, 2021 |
| Chica | Have a high rank in the Chica Cup | May 5, 2022 |
| Sultura | Have an active PS Plus membership on PS4/PS5 | March 14, 2022 |
| Beast Boy | Have a high rank in the Teen Titans Cup | May 12, 2021 |
| Major Mancake | Complete all the Fortnite x Fall Guys Crown Clash challenges | July 11, 2022 |
| Blizzard Bomber | Have an active PS Plus membership on PS4/PS5 | September 21, 2022 |
Keep Your Eyes Peeled
Your best bet to get free Fortnite skins is to keep your eyes peeled; watch out for tournaments, events, and promotions that consistently go by in the battle royale. Epic Games usually posts the latest news on their socials or within the game itself, so you should have no trouble keeping up to date with the trends.